Movies to Look Forward to in February 2023
The month of February presents many opportunities for potential boredom and free time– the five-day winter break, the end of first-semester stress, and Valentine's Day's lovey-dovey atmosphere. What better way to cure boredom than through the dynamic world of cinema? With its increasing popularity, accessibility, and expenditure, the movie industry has advanced exponentially in the last decade or so. That being said, the coming month of February brings many exciting new movies to be available for viewing in theaters or in the comfort of your own couch. Check out these six films below!
The Amazing Maurice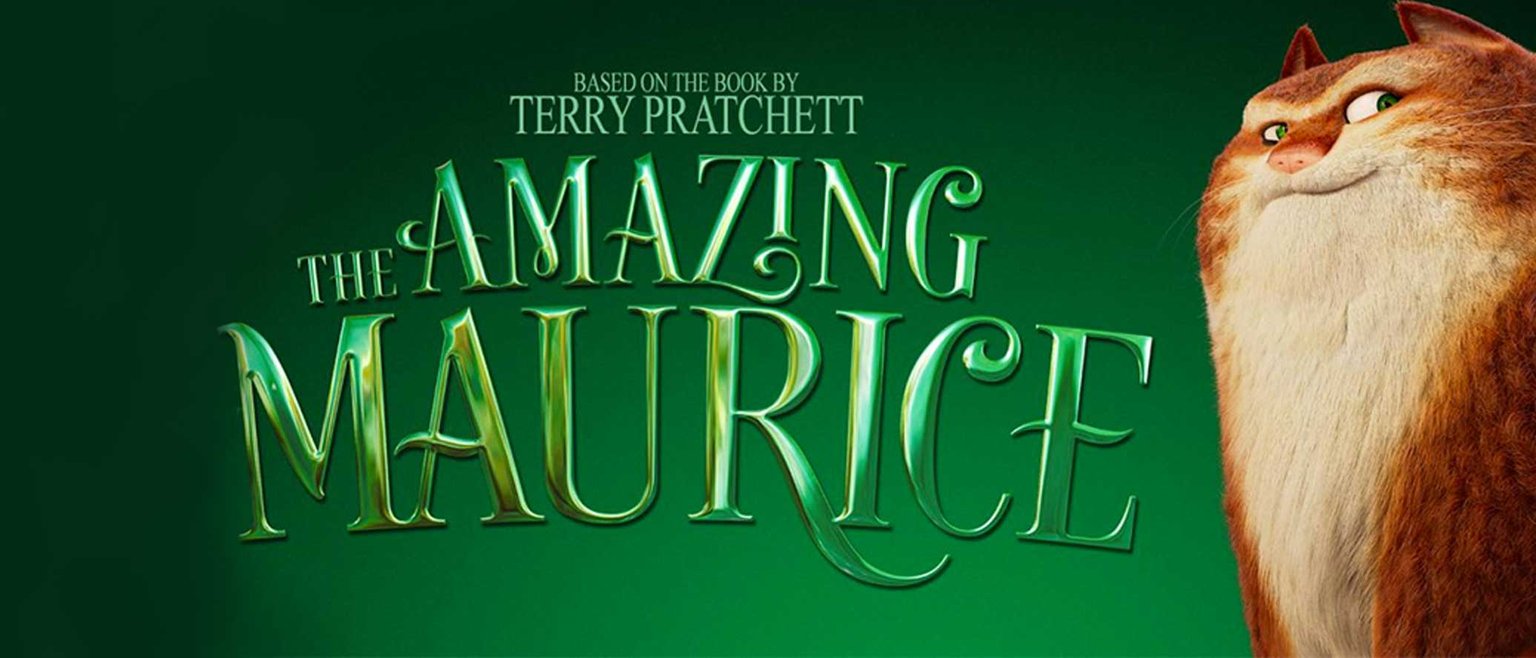 The Amazing Maurice follows Maurice, voiced by Hugh Laurie, a sassy, streetsmart ginger cat who is extremely sneaky. Together with his team of self-taught, literate rats and Pied-Piper friend Keith, Maurice comes up with a money-making scam. All seems fine until the team sets foot in a market town where they quickly realize that something is wrong. After joining forces with the mayor's daughter, Malicia, Maurice and his gang investigate trouble, fight battles, and unfold the truth of the town. This animation, based on Terry Pratchett's 2001 novel, which itself is a twist on the classic Pied Piper of Hamelin story, contains components of humor, fantasy, and adventure. After premiering in November 2022, the film received generally positive reviews from the public. If you want to watch something hilarious, this movie, released on February 1st, will be the perfect match!
BTS: Yet To Come in Cinemas
Everyone has probably heard of the superstar Kpop boy group, BTS. But does anyone know the story behind their rise to stardom? This documentary follows the seven BTS members, RM, Jin, Suga, J-hope, V, and Jung Kook, through cinematic cuts, re-edits, and unrevealed scenes as they prepare for their concert, Yet To Come, in Busan. This concert which happened in October 2022 in Busan was an astonishing concert where multitudes of crowds cheered and sang along to all of the songs. Featuring hit songs from the group, including 'Dynamite,' 'Butter', 'IDOL,' and their first public performance of "Run BTS " from their latest album, the film shows iconic moments as well as behind the scenes shots. The film also highlights the members' true feelings and their thrill of having their first offline concert after the pandemic. This highly awaited movie will be available in theaters on February 3rd! 
Knock at the Cabin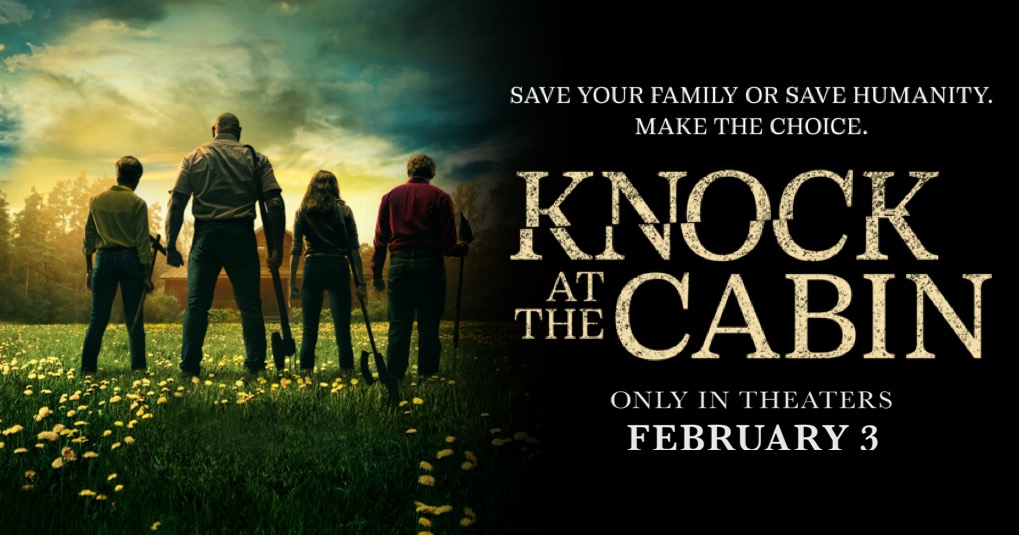 Are you looking for something scary to keep you on the edge of your seat? Look no further. Based on the 2018 novel The Cabin at the End of the World by Paul G. Tremblay, the film Knock at the Cabin follows the journey of a vacationing family. While sojourning in a remote cabin in the woods, the characters are taken hostage by four armed strangers. With limited access to the outside world, the family panics after being demanded to make an unthinkable sacrifice to avert an apocalypse. The movie stars multiple award nominees, including Dave Bautista, Jonathan Groff, Ben Aldridge, Nikki Amuka-Bird, and Kristen Cui. The director, M. Night Shyamalan, is widely known for his plot twist endings and contemporary supernatural plots in films such as The Sixth Sense, Split, and Signs. When it was first screened on January 25th, the film elicited many positive responses, and was eulogized for its perfect cast, emotional punches, spine-tingling suspense, and efficient use of every one of its total 110 minutes. The Hollywood Reporter's Brian Davids described the movie as "one of the best films of M. Night Shyamalan's career, and I haven't stopped thinking about it the last ten days." Critic Michael Nordine and Uproxx's Mike Ryan echoed this statement. As praised as it was, however, many warned viewers of the movie's dark and twisted ambience, which explains its rating of R. The film will be released in theaters on February 3rd.
80 for Brady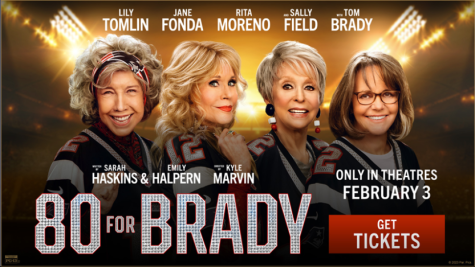 If something sentimental yet hilarious with a hint of action is your cup of tea, then 80 for Brady may be the right choice for you. Based on a true story, the movie's star-studded cast of four Academy Award Winners, Lily Tomlin, Jane Fonda, Rita Moreno, and Sally Field, play four elderly best friends and longtime New England Patriot fans. The four decide to break out of their mundane lives and travel to Houston to watch their idol Tom Brady, played by the football player himself, compete in the 2017 Super Bowl. Along the way, they bring to light the true meaning of friendship and have the vacation of their lives. Directed by Kyle Marvin and containing many celebrity cameos, the movie is guaranteed to be filled with tears and laughter in almost all of its 98 minutes. Be on the lookout for the film, which is to be released on February 3rd!
Winnie the Pooh: Blood and Honey
Looking for a nostalgic classic with a dark twist? Well, then this might be a movie that you may want to watch! This movie, coming out on February 15th, is a thriller film written and directed by Rhys Frake-Waterfield. Unlike A. A. Milne and E. H. Shepard's original Winnie-the-Pooh that we all know and love, this film horridly depicts how each of the characters develops as the years pass by. Now, in the Hundred Acre Wood, there are no friendships, wonders, or possibilities found. Pooh and Piglet, who starve after Christopher Robin leaves for college, revert back to more of their animalistic qualities in order to survive. Now Pooh and Piglet, who are bloodthirsty murderers, are trying to terrorize young university students and an adult Christopher Robin who comes back to the Hundred Acre Wood years after leaving for college.
Ant-Man and the Wasp: Quantumania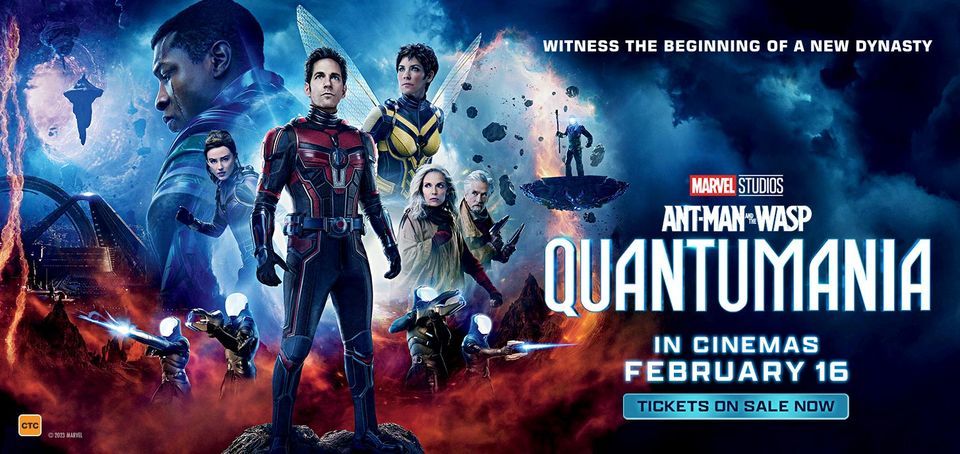 Ant-Man and the Wasp: Quantumania is by far one of the most anticipated movies of the upcoming month. Starring Paul Rudd, Evangeline Lilly, Michael Douglas, Michelle Pfeiffer, and Jonathan Majors, it officially kicks off the start of phase five of the Marvel Cinematic Universe with a total runtime of 125 minutes. The film follows Ant-Man and the Wasp who embark on an adventure to explore the Quantum Realm, pushing the limits of what they believed was possible. They interact with strange new creatures and pit themselves against supervillain Kang the Conqueror. The movie, directed by Peyton Reeds and produced by the Marvel legend Kevin Feige and Stephen Broussard, is expected to have Marvel's trademark tension and action violence, as well as Ant-Man's hallmark humor. Catch this awaited film in theaters on February 17th (theater screenings on the 16th)!
Whether you have plans, or your plans are staying on your couch this break, we hope you enjoy these upcoming films and the vast world of cinema. Happy viewing!