Yet Another Anti-Semitic Hate Crime
How would you feel if you walked in to work one morning, ready for the day ahead of you, just to find out that a bomb was thrown at your office the night before? Well, for the staff at Temple Ner Tamid in Bloomfield, New Jersey last Sunday, that question became a reality. 
At 3:19 a.m., a man dressed in a ski mask and dark clothing threw a Molotov cocktail (a bomb that generally consists of a bottle filled with flammable liquid and a wick that is lit before being thrown) at the entrance of the synagogue. Fortunately, according to the Bloomfield Police Department, the Molotov cocktail's bottle shattered and the fire extinguished on impact, leaving the temple unscathed.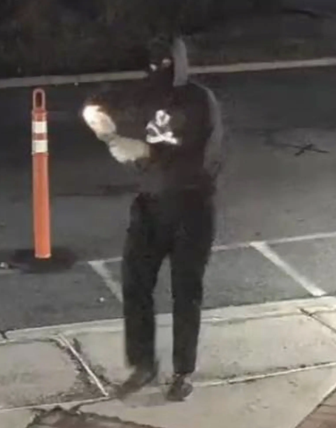 When the synagogue's staff heard about what had occurred, they informed the police immediately and called off all of the day's scheduled activities. The police responded promptly to the scene to begin their investigation. On Monday, the police department announced that they were offering a $10,000 reward for evidence leading them to an arrest. Additionally, the police launched a second investigation into a potentially related discriminatory crime during an antiracism rally on Friday night at Trinity Episcopal Church in Asbury Park, New Jersey.
According to Temple Ner Tamid's rabbi, Marc Katz, the synagogue has and "will continue to do everything in [its] power to keep [its] community safe." Katz proceeded by expressing his gratitude that "everything worked as it should. [Their] cameras recorded the incident, and [their] shatter-resistant doors held." Nevertheless, the synagogue explained that it anticipates a continued and increased security presence on site in the coming days.
In order to prepare to respond to incidents like these, synagogues have begun strengthening their infrastructure with durable windows, adding extra security cameras, and restricting access to their property. According to Bob Wilson, chief security officer for the Jewish Federation of Greater MetroWest New Jersey, these security measures are in place "to make that security piece an integral part of much of what [synagogues] do––not to be scared, but to be prepared." These measures are not being made without reason. The Anti-Defamation League estimated that 2021 saw over 370 documented allegations of antisemetic incidents in New Jersey. The League has unofficially predicted that 2022 will likely look very similar in terms of anti-semitic allegations.
For many Jews across the country, these antisemetic threats are becoming more and more scary each time that they occur. Questioning storms erupt in the Jewish community as individuals wonder whether or not they will be the next victim of these hate crimes. No one, regardless of race, religion, or gender, should have to deal with these challenges. Therefore, it is crucial that we, as a society, take action, learn the facts, cease the spread of misinformation, and protect endangered communities.