Everything You Need to Know Before You Watch "You"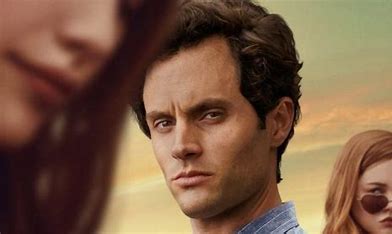 Do you like shows that keep you hooked and are full of suspense? Well, then this is the perfect show for you. The Netflix series You is about a hopeless romantic who is willing to kill for his unrealistic idea of love. This TV series received a lot of great ratings and was one of the most-watched Netflix TV shows for a long time. The main character, Joe Goldberg, is a man that is so obsessed with love to the point that makes him look psychotic. Not only does he stalk women until they fall in love with him, but he is also not afraid to kill someone for the sake of love. The show is narrated by Joe and follows what goes on inside of his delusional mind in his pursuit of love (spoiler warning!).
In season one, Joe meets Guinevere Beck. In Guinevere's mind, Joe seems too good to be true. With his handsome charm, intelligence, and his charisma, what's not to like about him? He seems like the perfect man, but maybe he's too perfect. The first season shows how Joe increasingly builds up an obsession for Guinevere every day. His obsession gets so strong to the point where it becomes dangerous. Through the plot, Joe's true self and information about his past are divulged. You may be shocked to find out some of the information that is revealed in the show. At the end of the season, Guinevere finds out who Joe really is.
In season two, Joe creates a completely new identity for himself. He moves to Los Angeles and meets a woman named Love Quinn. He becomes obsessed with her, but not as obsessed as he was with Beck. Once they start getting to know each other, they both realize that they are more alike than they thought. Not only is Joe willing to kill for Love, but she is also willing to kill for Joe as well. Seems like a perfect match right? But once Joe finds out what type of person she really is, he becomes disgusted with her and his perspective on Love changes completely. Joe is a serial stalker while Love is an unpredictable killer. He can no longer look at her the same after finding out who she truly is. He loses his love for her as quickly as he first fell in love with her. But Love isn't finished with him just yet…
In season three, Joe moves again, but this time he moves into a house in the suburbs of San Francisco with Love in order to raise their newborn baby. The only reason Joe is staying with Love is because he found out she's pregnant with his baby. Throughout the season, new characters are introduced into the show. Joe falls in love with Marianne Bellamy, a woman he meets at his new job at the library. When Love found out that Joe was cheating, she went even crazier. They aren't an average couple, since they are both psychopaths.  While they are both living double lives, Joe and Love pretend to be people they are not. Season three ends very brutally with a huge cliffhanger that leads into season four. 
Mark your calendar for the release of season four on February 9th. There will be two parts of the fourth season: the first part drops on February 9th and the second part drops on March 9th. In this season, Joe moves to Paris and creates a new life for himself there. He goes to Paris to search for Marianne. Season four is claimed to have a different style and the genre is supposedly going to shift slightly as well. Who will Joe's new obsession be? Will he ever find Marianne? Find out on February 9th.