Earth-Shattering Perseverance: The Stories of Survivors of the Turkey-Syria Earthquake
If you were woken up in the middle of the night with the ground shaking beneath your feet and buildings collapsing left and right, what would you do? For many Turks and Syrians living in southern Turkey and northern Syria, that hypothetical question became their reality. On February 6, 2023, an earthquake, measuring 7.0 on the Richter scale, struck Turkey and Syria, causing buildings to collapse and trapping people under the rubble in the process. With the death toll over 50,000 and continuing to rise, stories of individuals who survived the disaster and of those who have lost loved ones are emerging. Below are just some of the many heartbreaking stories that have come out of this catastrophe.
The "Miracle Girl:"
Emerging as a symbol of hope and perseverance, Aleyna Olmez, a 17-year-old girl, was rescued alive in Turkey 248 hours (ten days, eight hours) after the earthquake.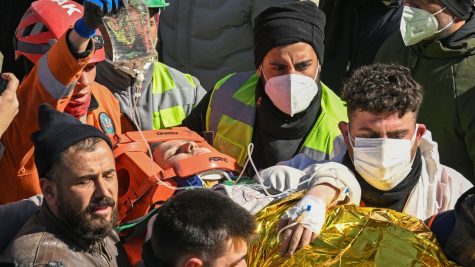 Aleyna, who the media dubbed the "miracle girl," was saved just as the rescue efforts were shifting to recovery operations. Her survival was an incredible feat and has inspired thousands of people across the globe. Aleyna was transferred to the Kahramanmaras Sutcu Imam University School of Medicine as soon as she was saved, where her doctor shared that her condition was good considering the gravity of the circumstances. Although Aleyna is still recovering and the extent of her long-term injuries is still unknown, her survival is incredible.
Brotherly Resilience:
Two young brothers, Abudlbaki Yeninar and Muhammed Enes Yeninar, astonishingly survived on rationed protein powder and their own urine for 200 hours (eight days, eight hours) under the wreckage of a building. Throughout the crisis, they relied on one another for perseverance. Fortunately, their mother also made it through the catastrophe and was found with only minor injuries, two days prior. Despite the troubling times they faced, the Yeninars proved how strong the body and mind truly are.
A Tragic Birth:
Beginning her life amid a disaster, a newborn girl was rescued the day after the initial shock in Jindires, Syria, though no one in her family survived.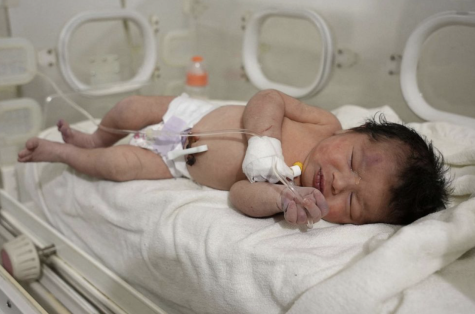 A relative of the baby, Saleh al-Badran, said that all seven members of her family died, leaving just the infant. When the newborn was discovered by rescuers, she was still attached to her mother's umbilical cord. She was rushed to the hospital where Dr. Hani Maarouf, a pediatric specialist, treated her. According to Maarouf, the infant remains in stable condition and has been given the name Aya. Although Aya is only a couple of weeks old, she has lived through a great deal and we can only hope that she will be able to live a fulfilling life.
Losing Track of Time:
In the Hatay province of Turkey, Necla Camuz, a 33-year-old woman, suffered a gruesome 90 hours (three days, 18 hours) trapped under the rubble that was once her house. Necla had been holding her 10-day-old son, Yagiz Camuz, when the earthquake shook and continuously nursed him––despite her lack of sustenance––while she waited for help. Every so often, Necla would bang on the dresser nearby in an attempt to get the attention of rescuers. With the fear of never being found stuck in her mind, Necla relied on her infant son as a source of stability. When the rescue team finally arrived and pulled them out of the rubble, they asked Necla for her son's age, a question that she struggled to answer as she had no idea how long she had been trapped. Camuz soon discovered that her husband and other son had survived the disaster and despite losing everything they once knew, the family was ecstatic to be reunited with one another. The Camuz family yet again demonstrates the strong will of these people who have endured these traumatic circumstances. 
Relentless Rescuer:
Following a strenuous 30-hour rescue mission in the Idlib province of Syria, 7-year-old Hanaa Sharif was pulled out from the debris.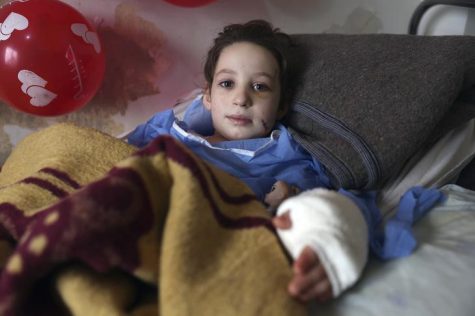 Tragically, no one else in Hanaa's family survived––including her father, a member of the opposition Syria Civil Defense (popularly known as the White Helmets). Hanna's survival proves the tenacity of the rescuers who toiled relentlessly to save her and thousands of others. In spite of these awful circumstances, Hanna hopes to have a bright and successful future. 
As recovery efforts proceed, these stories of tenacity serve as a reminder of true resilience. Even though the path ahead is going to be arduous, the people of Turkey and Syria have demonstrated that they will not be defeated by this tragedy. Together, they will restore their communities and their lives. Together, they will continue to support one another. Together, they will overcome this horrific tragedy. Their perseverance through difficult times serves as a model for the rest of the world, and therefore, makes it imperative that we help them to recover. If you would like to donate to these resilient individuals, check out the information listed below.

Turkish Red Crescent Society – The Turkish Red Crescent is a humanitarian organization that provides aid and assistance to those in need in Turkey. They have a donation page set up specifically for earthquake relief efforts.
UNICEF Turkey – UNICEF is working to provide emergency relief to families affected by the earthquake in Turkey.
Syrian American Medical Society Foundation – The Syrian American Medical Society (SAMS) Foundation is a tragedy assistance organization that works to save lives and reduce suffering.