The $1 Miracle: Tenafly Key Club's Fundraising Campaign
On February 6 2023, an earthquake of 7.8 magnitude struck Turkey—the strongest to hit the region in a hundred years. Citizens of Turkey woke up alarmed by the thrashing 7.8 magnitude quake, which struck the city of Gaziantep. This earthquake was soon followed by a second, 7.5 magnitude quake hours later in the northern lands of the Elbistan district. Collectively, these initial two earthquakes took over 50,000 lives and resulted in 100,000 casualties to citizens, according to the British Red Cross. Fortunately, Tenafly High School is involved in efforts to help those who have been affected in Turkey and Syria.
The Tenafly Key Club, which is one of the biggest clubs at THS, contains hundreds of students who improve the community through participation in many volunteer activities and events. The club has not only provided students the chance to serve the community and prepare them for useful citizenship, but is now taking a further step into serving in international efforts to save millions of lives on a global scale. 
"The Key Club was initially intrigued by the inquiries of many students and families, who reached out in helping to set up a fundraiser to support the cause in helping those in Turkey and Syria," Kelly Toale, one of the advisors of the Tenafly Key Club, said. Toale also explained the simple process of donation: "During lunch, Key Club student-members will be at the table in front of the PITT to take donations and kindly elaborate on the details of the event," she said. The campaign is set to begin during the week of March 13th and continue in the days going forward.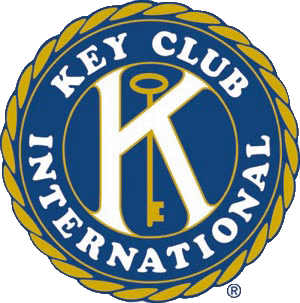 The earthquakes have affected over 26 million people across Turkey and Syria. The impacts of the earthquake proved to be very costly, causing problems to arise in an area that is already prone to unstable conditions. In Turkey, over 2,800 buildings collapsed due to the earthquakes, with many of these including essential structures such as schools, government buildings, and hospitals, contributing to unemployment and inability for these facilities to be used. In the mist of cooperative international efforts to rescue these citizens in Turkey and Syria, a number of challenges have blockaded rescuers. According to SaveTheChildren.org, a fundraising page providing child-focused support, Turkey hosts more than 3.5 million Syrian refugees (with half of them being children), and the affected areas of the earthquake are very close to the Syrian border, where over 6.8 million internally displaced people from Syria were present.
The Key Club encourages students to donate even just a dollar to the cause. Ultimately, it is imperative to highlight that every donation matters to make a cause, and even a dollar donated by a student creates further stepping stones to ensuing miracles.