Mr. Elefante: Skilled Outdoorsman, Shark Wrestler, Beloved Teacher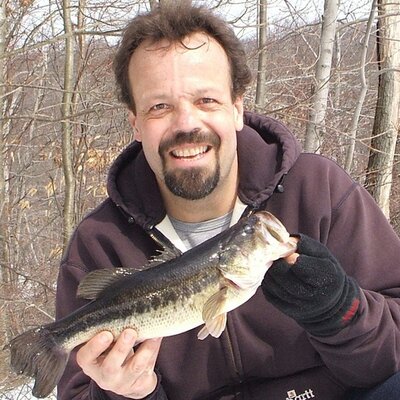 In the tranquil wilderness of The Ramapo Mountains of northeast New Jersey, a group of high school students on a field trip stood fascinated along the side of the road. Watching closely, they followed the precise carving and cutting techniques employed by one of their very own teachers, as he expertly butchered a dead deer found recently by the group of adolescent scholars. Lucky for them, knife skills weren't only the tricks up his sleeve. After taking the students to a bear cave within the Ramapo forest, he constructed a fire and proceeded to delicately barbeque the newly found meat. In case you might be wondering how a deer could feed a busload of hungry teenagers, the teacher supplemented the meal with an array of fresh fish he'd caught—not to mention, without using bait. On top of that, the recently prepared meal was followed by enchanting entertainment, namely the experience of watching him catch a wild rattlesnake and frogs (using only his bare hands), then getting to approach and observe them. After envisioning a long wooden picnic table covered by a feast of barbecued venison and fresh fish with enthralled young heads turning to watch the proper neutralization of a rattlesnake, I immediately searched to see if that field trip was available for students today. While it unfortunately isn't, the story of a class field trip turned woods-to-table dining experience and nature expedition would ring up a specific name in the minds of Tenafly teachers:  Mr. Thomas Elefante.
Mr. Elefante taught biology and served as an administrator at Tenafly High School for 26 years. He was a niche member of the community with extensive knowledge of the wilderness. He "played the game of life within the rules but by his own rules," said Tenafly Calculus teacher Mr. Laux, who attended the mythic field trip to the Ramapo Mountains. Many students and teachers recall Elefante's collection of zany stories that were often about the various expeditions he had had. The social studies teacher Mr. Michael Hegarty, for example, could tell the story of Mr. Elefante wrestling a shark on the deck of a fishing boat. Or the English teacher Mr. Whitehead could tell the story of "Mr. E" finding a deceased person in the Ramapo Mountains. To the average person, the stories might sound completely made up. But any Tenafly High School community member or associate of Mr. Elefante would know that the bizarre tales were completely true. "Mr. E was one of a kind. He knew a little about everything and a lot about some things, especially the outdoors. A true Renaissance Man," Laux said. "He was always willing to help… anyone by sharing his wisdom, his time and his experience." Many remember Mr. Elefante for his readiness to be a helping hand, as he was always someone who could be turned to when looking for knowledge and experience.
Elefante's perspective on the world was a fresh one, having a genuine connection with nature, his widespread experience stemming from his love for the outdoors and his energy to keep on exploring. "He was out and about and not sitting at home, therefore, experiencing the world to its fullest," Laux said. Sadly, this connection has grown tenuous for some with the progression of technology. As a woodsman, Elefante always found a way to employ his expertise in a way that was fun and beneficial for others. "My second week on the job here, I went out the back door of the school (now the science wing), and there was Mr. Elefante, grilling up venison chops on a hibachi with his students. That was when I knew that Mr. Elefante was a special guy," said Tenafly English teacher Mr. Whitehead.
Tenafly High is a school that is fortunate to have a wide range of staff, each of whom brings part of his or her unique personality to the table, creating a school community that is surprisingly colorful for a public school. Mr. Elefante was the perfect example of this, as he was a pillar in the pantheon of teachers that makes Tenafly what it is. "I remember my first day at Tenafly High as a new teacher. Walking to the English office, I passed Mr. Elefante, who was carrying two fly rods. 'Who the heck is this guy?' I thought to myself," said Mr. Whitehead. "I was enchanted by him ever since."
Elefante made an impact on the Tenafly High School community that will last forever. Today, he is honored with the Tom Elefante Memorial Garden, a representation of the wild spirit of his heart and his love for the outdoors. His legacy is also remembered with the annual Thomas J. Elefante Memorial Scholarship which is "awarded to a senior who has a passion for science and the outdoors/nature in addition to scholastic achievement in the area of science. The recipients have expressed an interest in pursuing the study of science at the post-secondary level," according to the TPS website. 
Mr. Elefante will forever be remembered as a unique and respected member of the Tenafly High School community, whose visions, leadership, stories, and experiences turned a suburban public school into a learning environment as diverse as the wilderness itself.