James Corden Says Farewell to The Late Late Show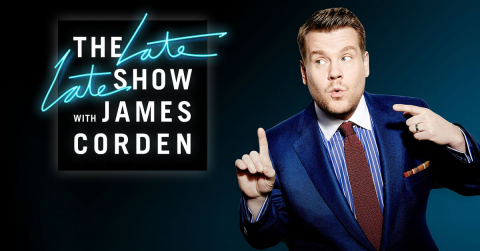 The Late Late Show has been adored by its audience for years. It has constantly provided comedy, entertainment, and light-hearted fun onscreen for viewers. The show has aired on CBS with James Corden for the past eight years, and fans were shocked and disappointed when they learned that the show's final episode aired Thursday, April 27th. Viewers are eager to discover the answers to rising questions about why the show is ending and what is next for James Corden.
Corden, an English actor, comedian, television host, and more, has been the host of The Late Late Show since 2015 and has brought much humor, enjoyment, and spirit to each episode. With segments such Carpool Karaoke, Concert in the Crosswalk, and Spill Your Guts or Fill Your Guts, Corden has made a true name for himself and has one of the most-watched channels on YouTube. Corden is most famous for his Carpool Karaoke series in which he has had award-winning guest artists, including Mariah Carey, Harry Styles, and Bruno Mars, ride with him on the way to work as they sing some of their biggest hits. The episode that featured Paul McCartney even prompted Corden's nomination for Outstanding Variety Special and his garnering of a Primetime Emmy Award. Corden has also been featured in many movies and shows, including Trolls, Gavin & Stacey, and Into the Woods. Over the course of his successful career, Corden has been nominated for 22 Primetime Emmy Awards and even hosted the 70th Tony Awards in 2016.
Now, the question remains: after so much success throughout his career, why is he leaving The Late Late Show? The main reason seems to be that he and his wife, Julia Carey, want to spend more time with their young children in order for them to experience acclimated life in London, given that they grew up in the United States. Corden explained on The Drew Barrymore Show that he loves his work environment and The Late Late Show community, "but the truth is it [was] a very easy decision because I always knew it was an adventure and I never, ever considered it to be the final destination."
Corden announced to the public in April of 2022 that he would be leaving his talk show, and that fans could expect the final episode to air in the spring of 2023. The last episode aired on April 27th, 2023, featuring Adele in one final round of Carpool Karaoke. A press announcement from CNN revealed that "once in the car, Adele then [turned] the tables on Corden, asking him about past Carpools, pivotal moments in their friendship, and even a song she wrote that was inspired by an emotional conversation they shared." Although Corden is emotional about leaving the show that he has been a part of for the last eight years, he wrote, "I will know, at my core, that the best thing for me and the best thing for us as a family is to put down some roots in London… And it feels absolutely right in every single way."
So, what is next for The Late Late Show? According to Deadline, CBS has no plans to replace Corden, thereby ending the series that first aired in 1995 with host Tom Snyder in Los Angeles, California. In addition to this news, a reboot of @midnight, a 600-episode-long series on Comedy Central that aired from 2013-2017, has been selected to occupy the time slot that was previously filled by The Late Late Show.
While Corden's fans may be sad about the show's end, I, for one, am happy and excited to see what the future holds for him and his family.