Veda Introduces Traditional Indian Culture to Tenafly
While many find Tenafly's rule of not allowing any chain restaurants to be annoying, I find that it is a creative idea that allows small, local businesses—like Veda—to flourish. I am glad to have been able to experience this unique Indian restaurant, which allowed me to taste some of the more traditional meals of the culture.
Upon first arriving, I was quickly able to note how well-kept the restaurant is. The environment itself has a vibrant, aesthetically-pleasing color palette that gives it a homey, almost cozy look. Filled with decorations and accents, the restaurant is quite the opposite of minimalist; nevertheless, it is just as satisfying to observe all its unique characteristics. A variety of South-Asian music can be heard humming in the background, ranging from traditional to more contemporary styles. This feature adds to the feeling that customers are truly getting a glimpse into the wonderful Indian culture.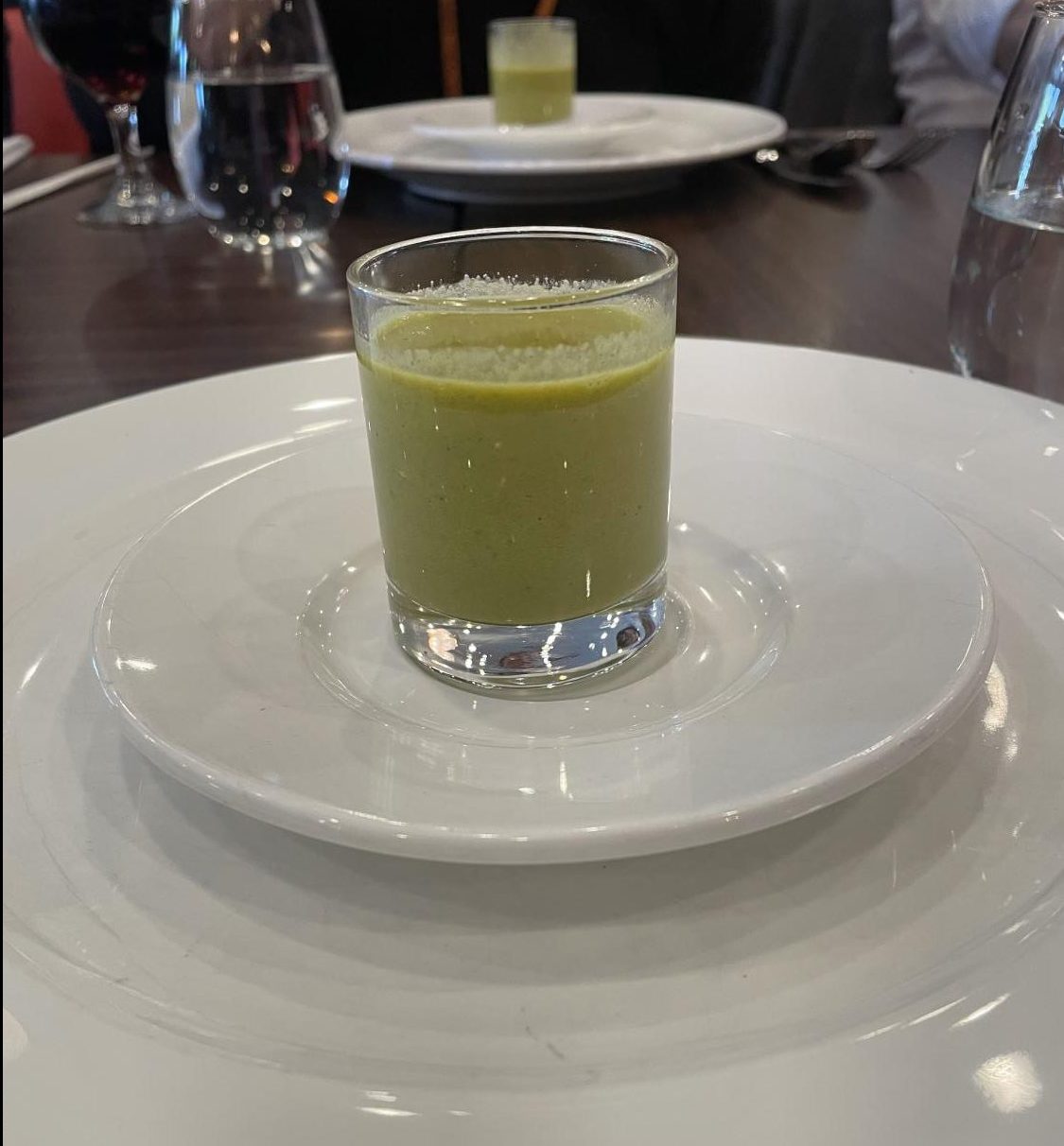 Upon settling down at the table, I found Veda's staff to be extremely well-trained and experienced. The waiters, all wearing snazzy black suits that give off a polished look, were quick to fill our glasses with water and take our order. The waiters were able to memorize the dozen or so orders that my table requested without using a notepad and pencil, showing how truly experienced they are in their profession.
Appetizers were quickly brought out and were nothing less than delicious. While my table ordered Samosas and Paneer Pesto Tikka to start with, we were each also given a delightful amuse-bouche as well as multiple baskets of chips. The former, a soup—consisting of green peas, herbs, and spices, and served in a shot glass—was exquisitely tasty. While I found the flavor of the soup itself to be quite mild, I think that its creamy consistency, beautiful green hue, and appetizing plating made up for it. The chips, served with a complementary sweet-and-sour sauce, were mediocre. But considering the fact that these two dishes were both complimentary, it's safe to say that I would prefer these more unique appetizers over the bread and butter that just about every restaurant in America seems to offer. As for the appetizers my table ordered, I found that the Samosas and Paneer Pesto Tikka exceeded my expectations. I am usually not a fan of either of these dishes, yet I found the striking, distinctive flavors of each of these appetizers to be absolutely delectable. The plating was also remarkable, each dish looking like a work of art composed of different colored sauces, veggies, and garnishes.
As for the main dishes, my table ordered a variety of different entrees and naans. A particular favorite of mine was the Goan Shrimp Curry, as I found that the sweet, almost tangy undertone of the sauce made for the perfect combination with either a side of white rice or a loaf of Veda's exquisite naan. As someone who is a major fan of naan, my expectations were high upon ordering, and I must admit that Veda did not disappoint. I personally prefer the garlic naan, yet those trying to keep a fresh breath will find the plain naan to be just as flavorful, leaving them licking their fingers and yearning for more.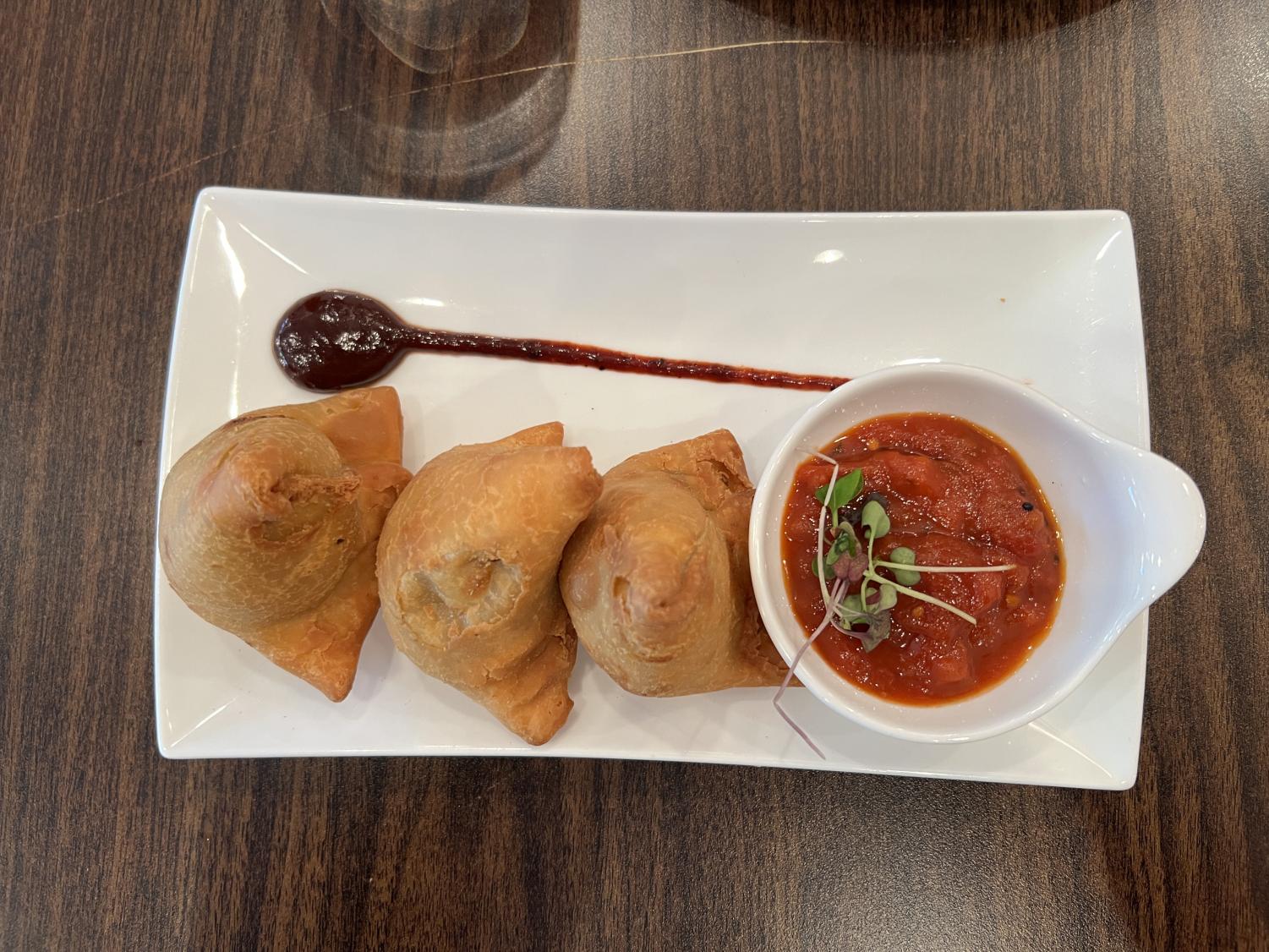 Overall, my experience at Veda was quite nice. I found the pricing to be reasonable, with a wide variety of maybe thirty dishes ranging from about $20-30, depending on the size and protein content. I will definitely be returning to this restaurant, and hopefully next time I'll be able to try out some of their interesting desserts. Whether you are a fellow Teneflician or just visiting our town,  I highly recommend you to try out Veda. 
Name: Veda
Address: 2141, 10 Jay St, Tenafly, NJ 07670
Phone number: +1 201-399-7788, +1 201-399-7789
Website: https://vedatasteofindia.com/tenaflynj/ 
The space: Not too big, colorful, clean, well-decorated.
The crowd: Little to no customers between the time 11:30 AM – 2:00 PM.
The bill: About $275 for roughly 12 dishes; priced well.
Positive attributes: Lively environment, large selection of dishes, well-experienced waiters, overall delicious food.
Note for customers: The staff at Veda make sure to note any allergies before serving dishes, so don't be scared to order something just because you are not sure what's in it. Veda also has a variety of vegetarian and vegan options.