My Prom Recap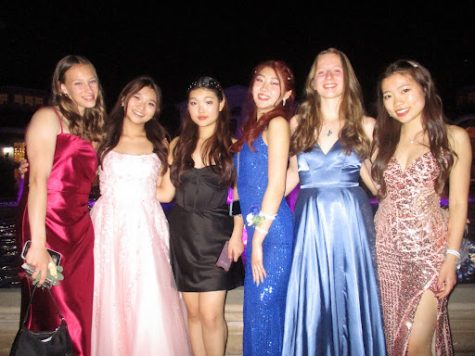 Prom is a highly anticipated, staple experience in a high schooler's career, and it is all the more so for students at Tenafly High School. At Tenafly, the event is a special privilege reserved for only the senior class. Starting from their freshman year, THS students look forward to experiencing Prom night as a celebratory finale of their high school careers.
This year, the Tenafly Senior Prom was held on May 24th, 2023, at Rockleigh Country Club. Attendees arrived in Prom attire that ranged from floor-length gowns to tuxedos to everything in between, brimming over with excitement for a night to be remembered for the rest of their lives.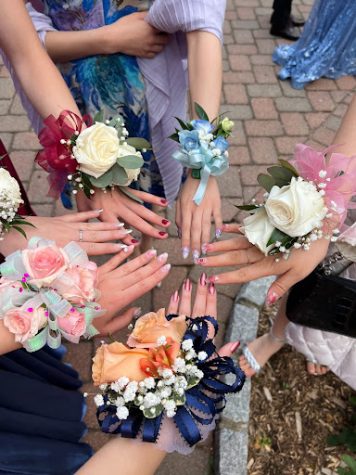 I, myself, could not imagine a more perfect Prom night. From the decor to the food to the music, everything entirely surpassed my expectations. But what really made the night was the conviviality of the room.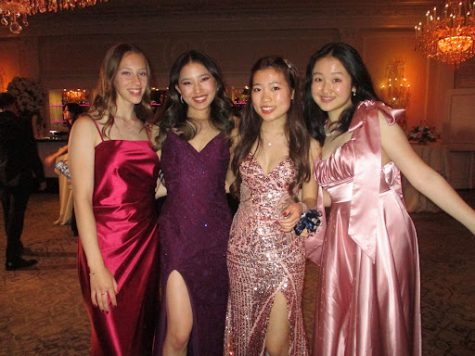 In complete honesty, my grade has disappointed me more than once (sorry…). We aren't the most spirited bunch and have gained a notorious reputation for being unenthusiastic. But I have never before seen my class come together with such vigor and excitement for anything. I don't think there was a single moment when the dance floor wasn't packed with jumping, screaming teenagers, and new friend group arrangements continually cycling through the photo booth to capture the night forever on shiny strips of photo paper.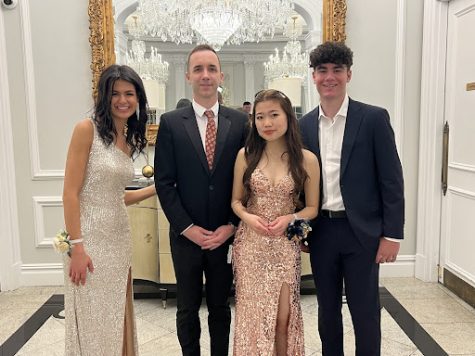 After having spent several weeks planning Prom with my fellow class officers, seeing everything come to fruition was overwhelmingly rewarding. I remember spending hours and hours organizing table cards on an excruciatingly annoying digital program. I finally got to see  them printed on clean cardstock at each table at Prom. Although they only served as a small detail that probably went unnoticed, I was happy to see them modeling as (arguably) important centerpieces. 
I really do believe that the class of 2023 has had a rough last few years with the pandemic and everything that came along with adjusting to a new normal. Maybe that's why our grade has always been a bit more on the disconnected side. But after seeing everyone come together to share a memorable night, I thought, Hey, maybe we do all like one another after all (Kidding!). Prom felt like a last hurrah before our final send off at graduation, and I think that that understanding was what brought us all together. These are the people that we've grown up with, the people we've seen nearly every day from 8:10 a.m. to 3:11 p.m., and the people we may not see again.
By the end of the night, I was exhausted. Prom isn't just four hours of nonstop dancing, socializing, and so on, but it's a day-long marathon of preparations. Truthfully, it was very stressful. But everything really did feel like it paid off, and I hope that every other Prom attendee shared the same sentiment. I'm sure that Prom night will be long-remembered in my mental memory book. Next up, graduation!