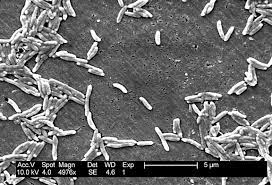 Infections from the flesh-eating, deadly bacteria known as Vibrio vulnificus have recently been found in Florida, New York City, Long Island, North Carolina, and Connecticut.
V. vulnificus is transmitted from eating raw, undercooked, or contaminated shellfish and oysters. There have been approximately 150-200 reported hospitalization cases in the U.S. and approximately 100 deaths of V. vulnificus every year. V. vulnificus has been around since 1976 in the United States. 
The bacteria is found in warm waters with low salinity and low-salt marine environments. Coastal waters, including salty and brackish water, are home to the Vibrio species. In the United States, V. vulnificus is typically found near the Gulf Coast States.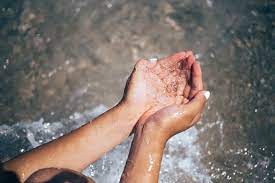 According to the Centers for Disease Control and Prevention, V. vulnificus infections have expanded eightfold from the time period of 1988-2018 in the Eastern States.
During that time, cases on the East Coast have increased from 10 to 80 cases per year. Approximately one in five people who are infected die, typically about one to two days after becoming sick. 
Aside from the fact that V. vulnificus can be spread from seafood, it is also possible to get the infection from seawater. "It can get transmitted when it is exposed to a new or pre-existing wound inestuarine, marine, and brackish waters," according to The New York Times. 
Although V. vulnificus is considered to be a rare species of bacteria, it can infect open wounds through direct contact with seawater.
People who have cancer, liver disease, and those who have to lessen their stomach acid levels by using medication are at the most risk of contracting the bacteria.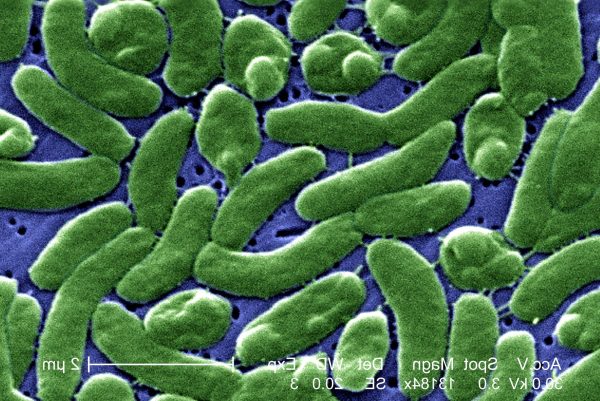 Climate change is changing the ecosystem throughout the entire globe. According to CBS News, scientists have found that the prevalence of V. vulnificus bacteria may have surged due to climate change through the East Coast waters.
"Areas that did not have as much warm water for longer periods of time during the year [influenced] the water [to] read at higher temperatures and [for] longer periods of time," Mr. Rendell, the Supervisor of the Science Department, said. "The bacteria thrive in warm water and salty water at the coastline. Now, because of climate change, the bacteria can spread more easily to areas where it wouldn't spread before in our region." 
States that have the uttermost amount of weather events, including hurricanes, coastal floods, and storm outpourings, can push coastal waters into interior regions in the land, forcing a higher risk to those who are exposed to these waters. 
Climate change has a major effect on the spread of the V. vulnificus infection due to the warming coastal waters favoring the existence of bacteria and uplifted temperatures, leading to more coastal pleasure. "This bacteria thrives in warm, slightly salty water [and] that's where it's enzymes are going to be most active," Rendell said. "So for that particular organism extending, that warm climate is great for it and its species is now proliferating even more than it did before, obviously not good for us."
Chills, fever, vomiting, and stomach cramps are some of the many symptoms that people can obtain from the V. vulnificus bacteria. Getting the infection can destroy the soft tissues, resulting in sepsis. 
Although this bacteria may seem scary to some people, there are proper precautions to take to avoid getting the infection. Scientists have recommended that people who have cuts or wounds must avoid saltwater or other non-freshwater areas. 
Those with tattooed skin, piercings, and recent surgeries, are more inclined to contract the bacteria as their skin is exposed to the water.
Wounds should be covered as well in case they come into contact with salty or non-fresh water. It is also important for people to be cautious of the seafood they eat and where they are getting it from.