What It Means to Be a Boy Band: The BROCKHAMPTON Story
"I'm scatterbrained man, better offer the clone," is a typical BROCKHAMPTON lyric, that one taken off of "SWEET", the song from their latest album with the deadly catchy melody. BROCKHAMPTON, who released their debut album in March of 2016, is a unique boyband in the sense that they really are genreless, going from hardcore rap to alternative R&B in the span of a couple songs. Their first album, All-American Trash, was followed by the impressive start of their Saturation trilogy of albums. They have recently come out with Saturation 2, and will be coming out with Saturation 3 soon, sometimes releasing snippets of anticipated songs for their cult following of fans via social media.
The leader of the group is Kevin Abstract, and other significant members include Merlyn Wood, Matt Champion, Russell Boring (JOBA), Robert Ontenient, Romil Hemnani, Ameer Vann, Dom McLennon, and Nick Lenzini, among others. The line-up includes singers/rappers, producers, designers, and just about anyone who contributes to the band in any way. It is a lengthy line-up, but the members say that it works because they all have a similar mindset, and the music they make resonates with each and every one of them.  Much of the music they make  focuses on Kevin's story, and how being gay affects his life. Other songs look at how the band got to where it is, and where the members were before BROCKHAMPTON. The band got together when Kevin invited friends he met online to meet him, and now they live in a house and make music together—simple as that. Every song is unique, each one telling a different story and possessing an individual sound. Nonetheless, BROCKHAMPTON has developed a signature sound and in turn a strong fan base, and hype for their new album, said to be released in December, is louder than ever.
Kevin and other members often release major news concerning the band via Twitter and other social media. No one can be totally sure of what to expect from Saturation 3, besides their first single, "Follow," released in late August,  and the snippets of other possible singles to be released played during Kevin's Instagram Live Streams
.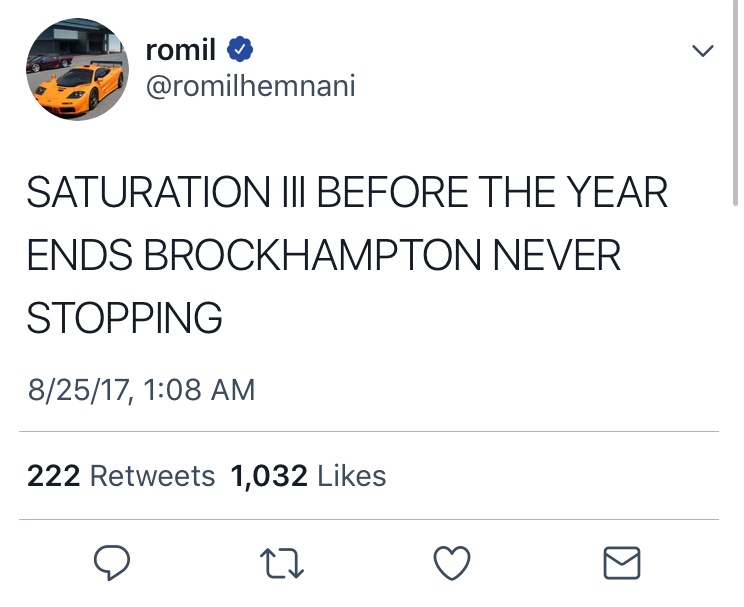 Students at the school are anticipating the release of the new album. "I think it'll be kind of repetitive, since most of what they make is about Kevin being gay and stuff, but that doesn't matter because I know the songs will be amazing, and I think they'll be able to one-up themselves from Saturation 2," said Sterling Salmini ('20), someone who's pretty obsessed with BROCKHAMPTON, to say the least.
"
I know the songs will be amazing…"
— Sterling Salmini ('20)
Kevin has recently tweeted that the full Saturation boxset will be released in December. Furthermore, the band is also is making a movie centered around the making of the Saturation trilogy. Omer Raz ('20), a dedicated fan, can't wait to see it. "See, this is why I love BROCKHAMPTON," Raz said. "They're not just musicians—just watching one of their music videos shows you they're filmmakers too. And they're best friends. And this movie is going to be hilarious and real and I'm just so excited to see what they're gonna make."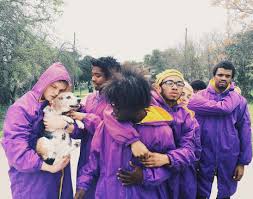 Clearly, the band has taken on quite a few projects and don't plan on slowing down anytime soon. Until December, the many BROCKHAMPTON superfans can entertain themselves with the members' vague tweets and whatever snippets of unreleased songs they can get their ravenous hands on. Let's see what BROCKHAMPTON has in store for us.