Many people may think that going to the gym or working out in general is pointless. In fact, there are a number of people who despise the gym and try to avoid it at all costs. 
Across all ages, there is a huge importance in taking time to work on yourself, even if it is only once or twice a week. Working on yourself at the gym a few times a week not only boosts your physical health but also boosts your mental health, as well. Most people are constantly dealing with stressful situations, such as schoolwork, family issues, and problems with friends. These problems can be extremely impactful on a person's quality of life. They can impact your life by making you have low self-esteem or a lack of confidence. In addition, constantly thinking about these problems can be especially detrimental to one's mental health. Taking a break from these life issues, and doing something just as simple as exercising, can be extremely impactful in a positive way because it helps one get their mind off of what stresses them.
In fact, I am someone who goes to the gym five times a week, and I normally have a lot of motivation and energy to do things, since I am constantly keeping myself active. If I did not go to the gym, and instead, spent my time relaxing in my bed, I think I would feel much more tired and would not have any motivation to get things done throughout the day.
Furthermore, physical activity decreases stress levels for many people. For example, when I am running on the treadmill, I tune out to my music and don't think about anything else. The gym is a safe space for me to spend my free time working on myself by not letting distractions get in the way.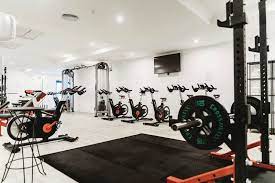 Additionally, if someone constantly goes to the gym, their overall confidence in themselves becomes boosted. Not only can it make one happier with their physical appearance but it can also make one a happier person overall. It improves mental health because it lifts one's mood and shifts one's mind to acquire positive thoughts. 
There are also many other things that people can do instead of going to the gym. Playing a sport, going on runs, or taking yoga classes is as beneficial to your body as is to going to the gym. Exercise should be something that everyone inputs into their daily lives.
Exercising helps to maintain focus on schoolwork. By going to the gym, I am already utilizing my time by focusing on myself; therefore, it leads me to have the motivation to do well in school. The energy that I gain from spending my time exercising in the gym gives me more motivation and determination to get my schoolwork done. 
"Students who are physically active tend to have better grades, school attendance, cognitive performance, and classroom behavior," says the Centers for Disease Control and Prevention. During my freshman year of high school, I lacked the motivation to get my schoolwork completed; however, once I started going to the gym in my mid-freshman year, my motivation levels increased. 
Furthermore, constantly going to the gym makes me more tired at night, leading to better sleep. Before I started going to the gym, I often had sleeping issues. For example, I would stay up really late and would not be able to fall asleep quickly enough. Once I started getting into the routine of going to the gym, however, I started to get better sleep at night.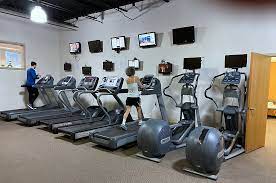 By adding exercise into my daily routine, I obtain higher productivity levels on the weekends, too. On the weekends, I like to start my day off by going to the gym in the morning. When I start off my day by doing something active, it leads to me being productive for the rest of that day. I also end up feeling better about myself when I am productive and get things done, rather than when I sleep all day "How you start off your day does indeed influence mood and energy for subsequent waking hours," according to Everyday Health.
The gym offers not only physical but significant mental health benefits. Inputting exercise on a daily basis provides a crucial break from life's stresses. Whether it is going to the gym, taking yoga classes, or participating in a sports activity, adding exercise into one's daily routine leads to a healthier and more positive life.