In recent years, many activists fighting to solve climate change issues have highlighted the complexities that arise with deforestation all around the world. In the Amazon rainforest in Brazil, deforestation has stirred up many conflicts in recent years, even igniting political debates. Fortunately, it has been recently reported that deforestation in the Amazon rainforest in Brazil has reached a five-year record low,  according to a Brazilian government announcement last Thursday. 
As the report explicitly stated, 3,500 square miles have been cut down from August 2022 to July 2023, and there has been over a 22.3 percent drop in deforestation rates. This marks the smallest area of land cut down in Brazil since 2018, and it is a proud example of President Luiz Inacio Lula de Silva's promise to Brazilian citizens that Brazil will gradually lower their originally-high deforestation rates.
Deforestation has multiple consequences on regional temperatures and can affect the survival rates of farmers' growing crops. In a recent paper published by Proceedings of the National Academy of Sciences, deforestation in the Amazon causes warming up to 60 miles (100km) away, according to the Guardian. In simple terms, as deforestation rates increase, so does the climate, ultimately leading to unusual regional climate changes. 
As the regional climate destabilizes in the Amazon, this leads to further consequences in precipitation levels. A paper from the scholarly journal Nature noted that deforestation could lead to cleared areas having reduced rainfall, stretching to over 125 miles in all directions. Moreover, the report stated that with continued deforestation rates in the Amazon, regional precipitation could decline up to 30%. As climate change and precipitation rates shuffle, this does not only lead to further global warming, but even a potential crisis for growing crops and production rates. 
Indeed, the progress that Brazil has made to lower its deforestation rates is very promising, as these steps are ultimately mitigating the potential issues that could arise from continuous deforestation. "It's an impressive result and seals Brazil's return to the climate agenda," said Marcio Astrini, the head of advocacy group Climate Observatory.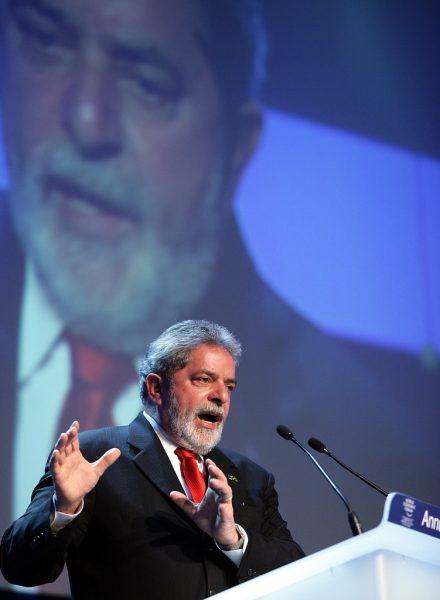 However, this gradual progress must be continued not only by Brazil but other countries as well in order to completely solve deforestation problems. To put into context, all the countries in the world altogether have lost a shocking 10.2 million acres of forest land in 2022, which marked a ten percent increase compared to 2021, according to a survey from the World Resource Institute. As reported by The New York Times, Brazil accounted for more than 40% of the recorded deforestation.
These results were recorded and announced almost a year after President Lula took office as the president of Brazil in January. In his victory speech in October 2022, he boldly promised Brazilian citizens that Brazil is now "ready to resume its leading role in the fight against the climate crisis." Since then, the president has committed to achieving zero deforestation by the year 2030, according to DW.com. Despite the ambitions, many politicians have recognized that this goal may be an uphill battle, as deforestation rates continue to be exceedingly high, despite the decline.
Nevertheless, these gradual improvements on Brazil's deforestation rates are all contributing to help Brazil return to the climate agenda again with President Lula.