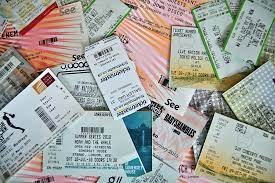 Seeing our favorite artists in concert is a hugely popular activity for many people, and these days we have moved past the age of box offices and paper tickets; instead, the majority of people get their coveted tickets from online vendors. With these online platforms, though, comes a controversial topic in the world of music: ticket resales. 
Ticket reselling (buying and selling tickets and profiting on the difference) is a practice often met with mixed sentiments, and it exists within a gray area that raises questions about the balance between market forces and fair distribution. Some argue that it's an organic response to the supply and demand for event tickets, providing an alternative route for those willing to pay higher prices. However, concerns persist regarding accessibility for genuine fans, particularly when faced with automated purchasing technologies.
It would be an understatement to say that fans don't like the fact that ticket resales have gotten so popular; they, understandably, hate it most times. Concerts are shared experiences that are very important to many people, and you can probably recall a lot of people you know going to concerts, big and small. However ticket resales also increase the exclusivity of concerts, making tickets even more inaccessible. "Concerts are already so expensive," said Kate Situ ('25). "Some people resell tickets for insanely high prices, and this is just taking away from fans who wish they could've gotten retail tickets." For many high-demand concerts, customers believe that ticket resellers not only drive up prices, but they use immoral methods that take advantage of the average ticket buyer. 
Even though ticket scalping can often be seen as an opportunistic hustle, especially by die-hard concert fans, it's actually more complex than being a simple exploitative scheme.  
There are rules for registered ticket brokers, ones that make sure that they are operating with ethics. There is a trade group called the National Association of Ticket Brokers (NATB), which calls for customer-friendly policies to grant membership. Additionally, there are many laws that apply to brokers, a recent one being the 2016 BOTS Act, which helps combat attempts by people and organizations to use ticket bots to automate the bulk purchase of tickets.. 
However, a huge issue for ticket brokers is the fact that many don't follow these regulations. "With minimal punishment so far (only one announced prosecution), it makes it unfair for those of us upholding the law, gives a bad name to all brokers, and gives a pretext to industry players like Ticketmaster to take more control of the industry when they make ludicrous claims about foiling 'billions of bot attacks,'" a spokesperson in the industry said. Many ticket brokers simply attempt to make a profit off of tickets, without breaking any laws or operating unethically, and many even put themselves at risk, as not all are guaranteed success (if a show flops, brokers lose money). The true problem is the people who use bots and other unethical tactics that drive tickets to insurmountable prices and result in ticket sell-outs in mere seconds. Since this becoming an increasingly prevalent issue, action is being taken. For instance, "after the disastrous initial sales for the Taylor Swift Eras Tour in November 2022, Congress convened hearings on the live event industry, [with] bills circulating to further regulate it," the spokesperson said.