It's a Small World After All
Toddlers enter the school through the door next to the principal's office and run down the hallway across from the old gyms and… goal! They go into their tiny version of school. Parents sign them in and they leave for the day, either for work, in school or out, or for a day without chaos. Parents have just dropped off their kids to the Tenafly Tiger Tots program.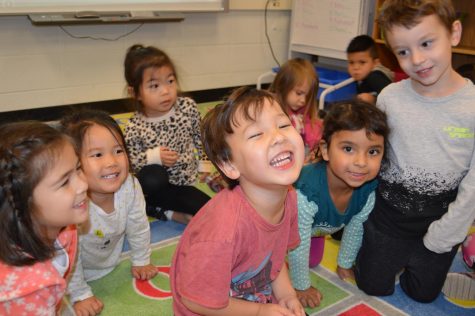 Run by Ms. Chanel Carela, the Tenafly Tiger Tots, founded in 2015,  has been a very successful program so far, with many positive reviews.  There are only 20 children enrolled at once, which allows the children to receive much individual attention. The age range of these children is from three through five.  Running Monday to Friday, from 7:30 a.m. to 5:00 p.m., it is a prekindergarten center, like any of those you find around town, except that this one is in the high school.
This educational program is designed to provide social, emotional, and academic development to children who are enrolled. Since it takes place in the high school, both the preschoolers and high schoolers get to interact with each other, and students who take Child Development courses observe, teach, care for, and learn to work with the preschool Tots. By combining these two classes, both parties get a unique learning experience.
The Tiger Tots are provided with a clean and child-friendly environment in which to learn and play. The classroom is on the ground floor, so there are no chances of anyone tripping over stairs. They are equipped with child-size everything, from tables to mats and toys. Children can interact with other children of their age in a safe and enclosed environment, specially designed for children. Bathrooms are included in the classroom, and children get nap time, outside time, lunch time, field trips, and teen-and-toddler time.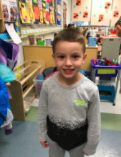 Reviews from parents have been very positive so far. Mrs. Bieltz, the English supervisor, sends her son, Richard to Tiger Tots. Since she works in the same school as him, it is convenient for her. She believes it is a unique experience for both teens and toddlers. "They have times when there is a lot of one-on-one with the teens, and the teachers that work in the Tiger Tots program are excellent here," said Bieltz. "I cannot really compare with other ones, but the curriculum here is wonderful, teachers are great, and all I know is that whenever I see the Tots they are happy and they are learning, and it is a great learning experience."
Ms.Carela said the children love coming to Tiger Tots and  that this is truly a unique experience, since the teens learn how to handle and take care of a  toddler, and she says she has seen a great change in the Tots as well. They are very active and verbal during the teen time, and she often sees the happy and joyful sides of the toddlers that they don't always express in the classroom. "What I've noticed since last year, I used to have some children that were very reserved and shy, but once they started  interacting with the teens, they opened up more. They became more vocal, more active. It's like the teens have brought a different side out of them that I did not see in my class just with us, so I think it was a positive effect on our kids, and as well on the teens."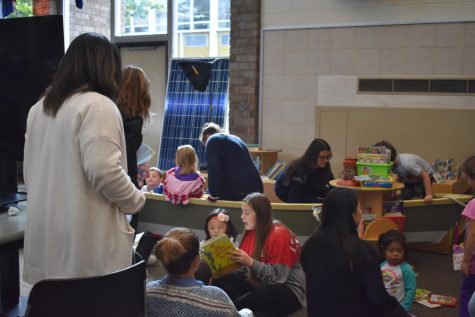 Tiger Tots is a rewarding program for teens, adults, and of course, children. While there is a tuition, the children get a wonderful learning experience. Providing real life experience, teens get to learn what it is like to be a caretaker of young children. Parents get some relief off their shoulders, and do not have to worry about their youngsters in the house while at work. And, importantly, the toddlers have a very special chance to interact with big kids and also children of their own age.