New Jersey Governor's Race
On November 7th, New Jersey will hold an election for governor and lieutenant governor. Current governor of New Jersey, Chris Christie, is term-limited and ineligible to run for re-election. The two frontrunning candidates are Democrat Phil Murphy and Republican Kim Guadagno.
Phil Murphy learned from a young age that it isn't about what you take, it's about what you give back. He proudly served on the board of the National Association for the Advancement of Colored People (NAACP), which is the oldest international civil rights organization, and helped found The New Start Career Network, which provides free assistance to New Jersey residents who have been unemployed for six months or more. Murphy is running alongside Sheila Oliver.
Phil Murphy's Campaign Themes according to ballotpedia.org
Reclaiming the Innovation Economy:

Murphy plans to rebuild our cities through critical investments in transportation infrastructure

to take full advantage of our state's geography and to attract workers and get new advancements to market.

A Public Bank to Invest Directly in New Jersey – and for New Jersey:

Murphy wants to take money out of Wall Street and put it to work for New Jersey, creating jobs and growing the economy through an innovative new public bank to make critical investments in our state and its people.

Grow and Protect the Middle Class:

Raising the minimum wage, mandating earned sick leave and expanding the Earned Income Tax Credit are all on Murphy's agenda. In addition, Murphy plans to establish a child and dependent care tax credit to ease the burden on families struggling with the high costs of care. He is a firm believer in equal pay for equal work.

Bring Government into the 21st Century:

Updating government technology to improve the "customer experience", systematically reviewing all federal grants to fight for every federal dollar and streamlining permitting processes and handling applications in a timely manner are also main highlights of Murphy's campaign.
Kim Guadagno served as Assistant Attorney General for the State of New Jersey from 1999 to 2001. She is a mother of three and decided to run for public office so she could be involved in the bettering of her community. Guadagno became the first woman elected sheriff of Monmouth county and served as Lieutenant and the 33rd Secretary of State from 2010-present. Carlos Rendo is running alongside her.
Kim Guadagno's Campaign Themes according to ballotpedia.org
Making NJ More Military and Veteran-Friendly:

Guadagno plans on promoting more opportunity for veterans to reduce the veteran homelessness and suicide rates. She also intends on strengthening the military economy.

Fix Pension and Health Benefits:

Guadagno promises to honor pension commitment to current retirees and bring public health insurance plans in line with private sector offerings. She would like to end all pension abuse — like imposing strict '1 public paycheck' rule — to stop "double dipping." Cutting Wall Street management fees, transferring the management of the police and firemen's pension system to a risk-bearing entity and moving more public employees into cash balance plans are also all on Guadagno's agenda.

Cut Property Taxes Now:

Guadagno recognizes that

New Jersey's highest-in-the-nation property taxes are the leading reason why so many of our neighbors and friends are choosing to leave our state and move to places like Pennsylvania, Texas and North Carolina. To create a better New Jersey, Guadagno feels that we need to do something now to make it more affordable for middle-class families to live and thrive here.
In addition to these two candidates, there are also candidates from the Libertarian Party, Green Party, Independent Party and Constitutional Party running for governor of New Jersey. For more information on gubernatorial debates between Murphy and Guadagno, check out www.northjersey.com.
About the Writer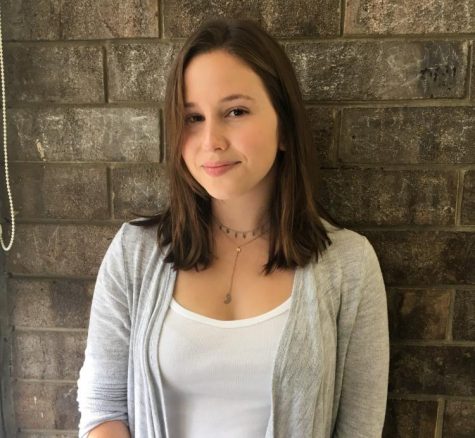 Rachel Sarnak, Senior Editor
Rachel Sarnak ('18) has a passion for journalism and video production. Her favorite things to do include telling stories, playing lacrosse, and spending...