Niall Horan, On His Own
Hang on for a minute...we're trying to find some more stories you might like.
Niall Horan, the blonde from One Direction who's making a name for himself as a solo artist, just came out out with his debut album, entitled Flicker, on October 20, 2017. Singles from the album include "This Town," "Slow Hands," and the ultra-successful—and my personal favorite from the album—"Too Much To Ask."
The entire album has a pop-country-soul sound, certainly a long ways from the commercialized pop sound One Direction was known for. The vibes the songs give off are soothing and happy, and probably nostalgic for a lot of people, as Horan sings about young love for most of the album.
"Too Much to Ask" was the final single from the album before the release, and it's reminiscent of the first single, "This Town," as both songs examine love lost and personify shadows to represent Horan and his partner, perhaps showing that the relationship they once had is but a shadow of what it used to be. Both songs are gorgeously emotional and succeed in building up the hype for the album that Horan was hoping for.
The album starts off with one of the more upbeat songs, "On the Loose." While the majority of the album centers on a subdued acoustic sound, this song still gives off a suburban youth vibe but with a more electronically developed beat and pop vocals. It's catchy and definitely a radio song, but Horan still gives it that chill atmosphere he gives every song. It's one my favorites.
The title track, "Flicker," is one of the strongest on the album. The background soft violin and acoustic guitar, along with Horan's passionate vocals and lyrics about fighting to keep a 
relationship going, on a "flicker of hope," strike emotion and longing. It's a beautiful song and undeniably gives listeners the feel of what Horan's music is all about.
"On My Own' gives off the strongest country vibes and is the most upbeat on the whole album. It's fun-loving, a song I'd sing aloud on my own or with my friends. I love it because Niall gives it his signature sweet sound but at the same time sings lyrics like, "I'll drink 'til it's empty / Stay out 'til it's dead / I'll wake up at midday / And marry my bed / I'll kiss all the women / Get punched in the head." It stands out from the generally more deep music on the album.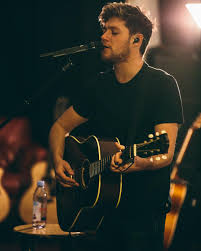 "Mirrors" is the track that comes right after that one and it provides a shift. It's the song with the most impact. It talks about an insecure, loveless girl who meets a guy. The closing line is:  "The skies are blue, haven't been for a while." Horan often communicates the theme of hope in a time of loss in many of his songs, and this one is especially powerful with lively vocals and intense lyrics such as, "When my bones starts breaking, my heart starts shaking / I need love, need love." I adore this song not only for the catchy chorus but for the message. It's a simple but effective track.
Other highlights from the album include "Paper Houses," "Seeing Blind" (featuring Maren Morris), and the final track, "The Tide." It is a truly complete and consistent album with a signature sound. Niall Horan is making a name for himself and establishing his genre of music gradually with with an unexpectedly subtle but powerful album. He's burst onto the solo music scene, and he's done an excellent job so far.

About the Writer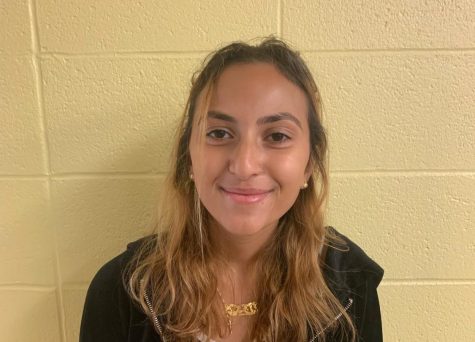 Nicole Shaker, Co-Editor-in-Chief
Nicole Shaker ('20) is Co-Editor-in-Chief of The Echo, alongside Kathryn Zheng. She loves to write about entertainment and is excited to have her pieces...