Harlem Wizards vs. Tenafly Staff
Do you like seeing teachers compete in sporting events? Do you like watching jaw-dropping highlight reel dunks? Have you ever been sitting in class and dreaming of your teacher getting dunked on? If any of these apply to you, then you might be interested in the Harlem Wizards basketball game against the district's staff. The game begins at 2:00 on Sunday, November 19th in the school gym.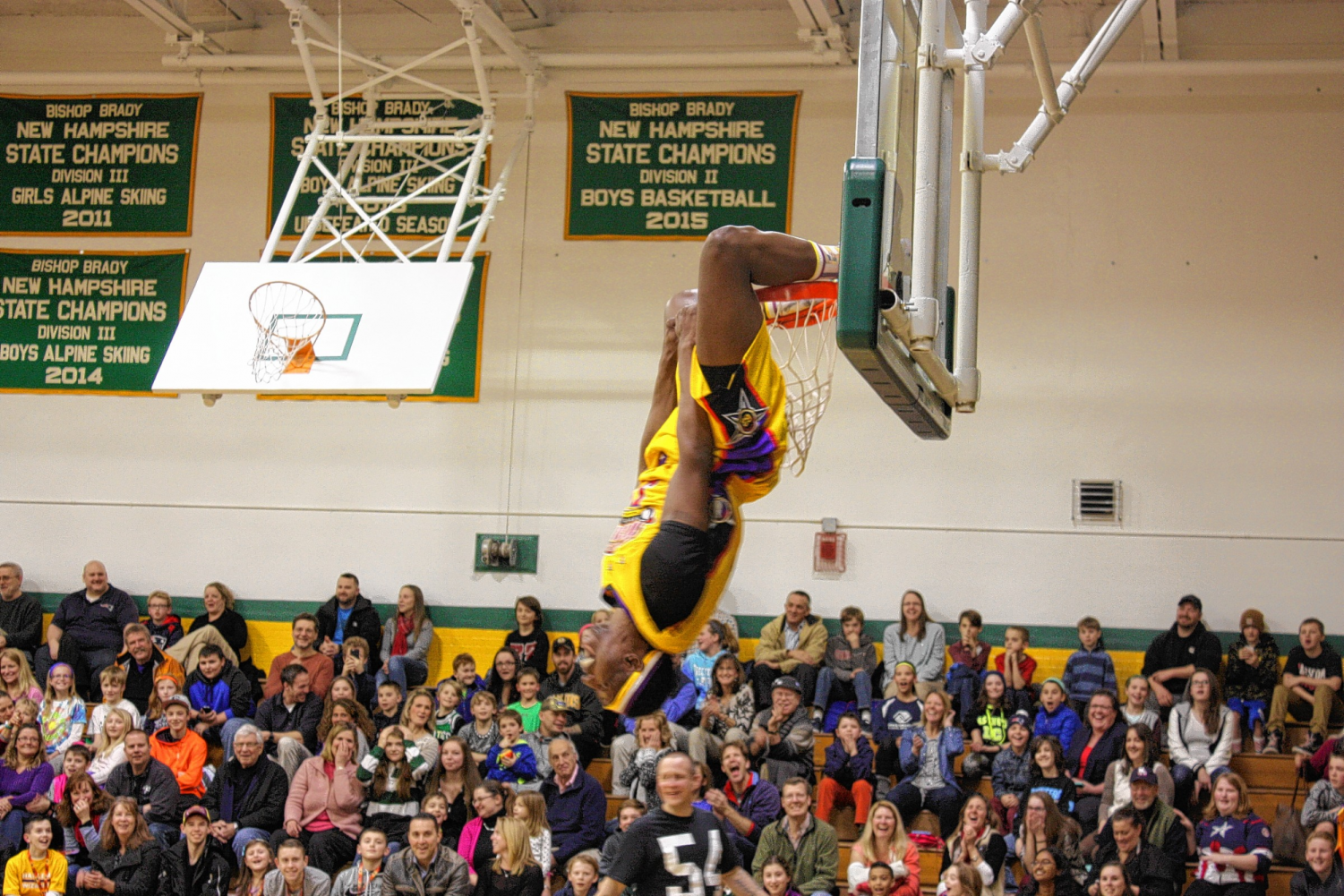 For those of you who don't know, the Harlem Wizards have been dazzling audiences with their high flying action and uncanny basketball tricks since 1962. Not to be confused with the Harlem Globetrotters, who perform similar stunts during their basketball games, the Wizards don't just focus on winning the game and entertaining the crowd. The primary purpose of the Wizards games are to boost fundraising events around the country. From charity organizations to school systems, the Wizards know how to pump up the crowds. They specialize in getting the audience into the action and making sure everyone has a good time. "It's a fun event for everyone," said Mr. Morrison, the principal, "especially for the middle school and elementary students."
All of the Harlem Wizards have been playing basketball since they were kids and are living their dream jobs. They all are experts in basketball and are great at making people laugh, so combining them is what they imagine themselves doing for a long time. "What I love to do most is go out there and entertain people," said Dwayne "Swoop" Simpson in an interview with Gary James on famousinterviews.com. "I find what I enjoy most in life is being a role model to these kids. Their smiles that we give them, how we bring families together, it's so rewarding."
The Wizards have performed for many students around the country, but this is not the first time they are coming to Tenafly. "The Wizards also came last year," said Douglas Tsang ('18), "and it was so popular that there weren't even enough seats for everyone." Tsang is the president and founder of the Tenafly Educational Foundation Club, which aided in advertising and planning the event. "The Wizards are so talented and funny, and it's great to see them playing against Tenafly teachers who we know," said Tsang.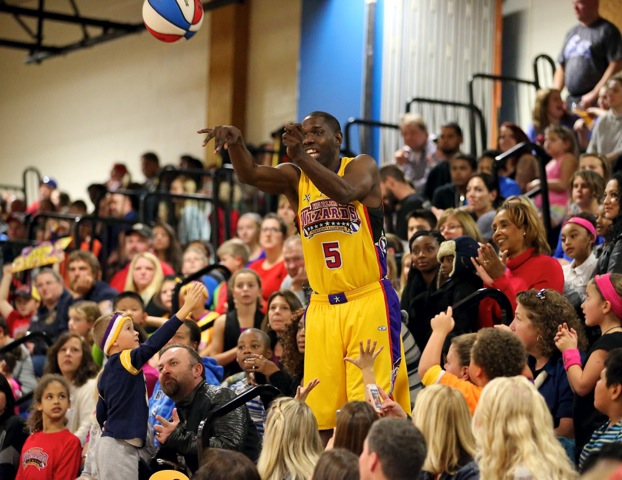 Along with teachers from the Tenafly elementary schools and the middle school, there will be six teachers from our school's staff. The participating teachers include Mr. Mirabito, Ms. Capone, Ms. Jimenez, Mr. Koehler, Mr. Carollo, and the principal, Mr. Morrison. These teachers are excited to participate in the fundraiser and to get the opportunity to play with such skilled opponents. "I just want to make a basket and not make a fool of myself," said Morrison.
The doors open at 1:00 in the gym for the event and the game will last from 2:00 to 4:00. Admissions at the door cost $25 for students, $28 for general admission, and $40 for reserved seats which include guaranteed up close seats and a poster. Tickets are $5 cheaper online so come support the school system and buy your tickets now at https://www.harlemwizards.com/schedule-tickets. The only thing that could be better than watching your teachers play against hilarious basketball stars is being part of the action yourself!