Escape the Cult
Hang on for a minute...we're trying to find some more stories you might like.
"There is nothing more dangerous in this world than a humiliated man."
This thought-provoking line is said in the season premiere of American Horror Story: Cult, and it's repeated with a twist in the recently released, shocking season finale.  This seventh season of FX's anthology series, American Horror Story,  has tackled a number of of controversial topics, including the 2016 election, clown-murders, extreme feminists and misogynists, and of course, insane cults. In the ending, the radical, Charles-Manson-esque cult leader is killed with a bullet to the head by an ex-follower of his, a black feminist woman who had no place in the cult of angry white nationalists. The most striking line of the episode is, "There is one thing that is more dangerous than a humiliated man. A nasty woman."
This season ends on a subtly victorious note for women everywhere, albeit an acutely dark one. From the beginning, Cult had raised controversy from all fans of the show, most expressing opinions that the season is messy and just too much of a stretch. AlexLeviev ('20) had this opinion before the season even aired, and after watching it in its entirety, her opinion has not changed. "AHS will always be one of my favorite shows of all time, but this season just didn't cut it," Leviev said. "It was too forced and I really didn't enjoy watching it most of the time."
Of course, there's always two sides of the spectrum. "I don't know, I thought this season was pretty good," Katherine Edwards ('20) said. "It did get kind of weird sometimes, but I think that's the point of the show, you know?" Unfortunately, only asmall minorityof people share her opinion of this season having a point other than making people mad.


It was predicted in the beginning, and it proved mostly true to the end: Cult failed. Ryan Murphy and Brad Falchuk took a major risk by centering their already downward-spiraling horror show on so many controversial topics all at once, and their messy execution did not cut it for most of their fans. Although there will always be those who say that the season was a masterpiece and a triumph for the horror genre, the majority of American Horror Story watchers are mourning the death of their favorite TV show with this seventh installment.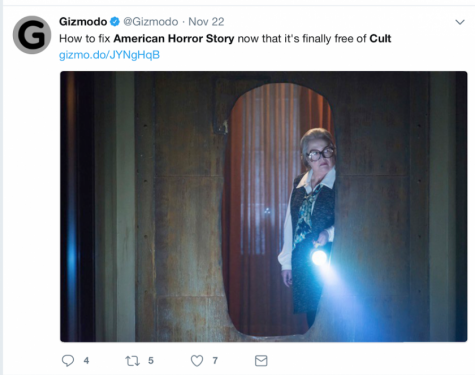 About the Writer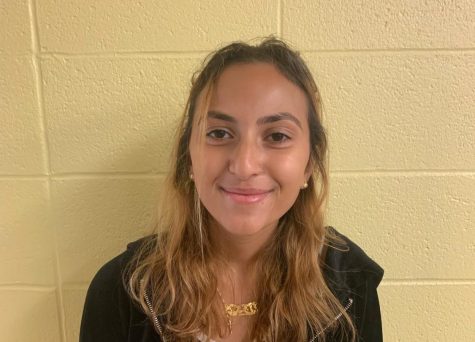 Nicole Shaker, Co-Editor-in-Chief
Nicole Shaker ('20) is Co-Editor-in-Chief of The Echo, alongside Kathryn Zheng. She loves to write about entertainment and is excited to have her pieces...