'Tis the Season for Some B-ball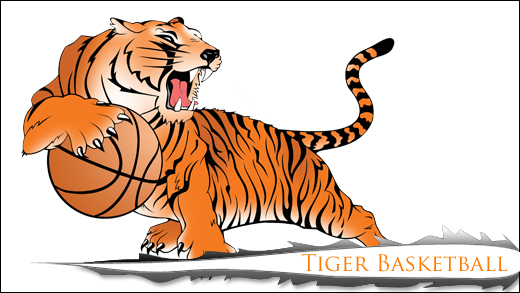 Hang on for a minute...we're trying to find some more stories you might like.
As the weather starts getting colder, the sun starts setting earlier, the snow starts falling, and the holidays appear closer than ever, there is one more thing to watch out for this time of year: the school's varsity basketball team. They have their first game on Friday night, December 15th at 7:00 pm at Northern Valley Demarest High School. All the Tenafly fans will be wearing black and will be trying to match the noise coming from the NVD side. The Tigers are hoping to start off the season with a win in this rivalry match-up.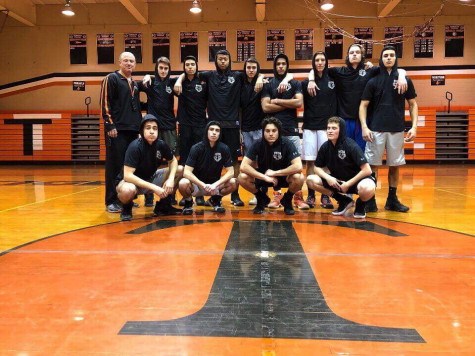 Finishing last season with an impressive winning record and making it to the Bergen County Jamboree, they hope to have continuing success this year. The team has a host of returning players and almost the same starting five as last year. They hope to grow and improve using the experience they gained from last season and the hard work off-season. The senior class consists of many dedicated and experienced players including captains Dean Kubersky ('18), Romi Azulay ('18), and Antonio Bonilla ('18). The whole team is certainly excited to start another winning season. "My goals are for this season are to have a jamboree birth, a state game at home, and have a really fun time," said Kubersky.
The Bergen County Jamboree is a county tournament in which Tenafly made it to the second round last year. It was the first time any of the players had experienced this tournament and they spent the off-season preparing to get back.
This off-season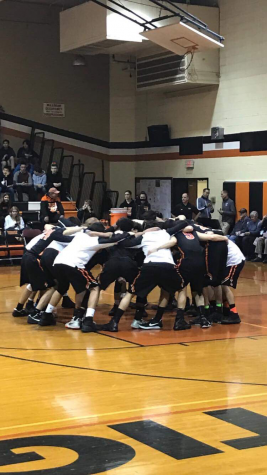 was a growth period where many players worked on their skills and physical development. Some players took it upon themselves to work on their game past the regular amount of offseason work. "I woke up at 5:30 every day except Saturday to practice at the JCC, said Bonilla. "I started around the springtime, when I started taking basketball more seriously." It's that kind of display of dedication from the players that could make this year special. The team also participated in a summer league, a fall league, weightlifting, conditioning, and tournaments throughout the off-season to prepare.
The team also boasts some younger, talented starters like Eric Bershadsky ('19) and Johnny Angbazo ('19). They are expected to have breakout seasons as starters this year. Even though they might not have as much experience as some of the seniors, they have the size and the ability to meet with success.
Overall, the team has lots of chemistry from playing together last season and throughout the off-season. Come out to support our basketball team this Friday at 7:00 at NVD. "The game should be nothing short of a physical battle," said Kubersky. "But it's only a piece of the war, as we see them at least once more this season." With the huge amount of excitement surrounding this year's basketball team, we need to make every game feel like a home game, and cheer on our peers as they battle it out on the court. Celebrate the holidays by watching a fast-paced, high-intensity, crowd-roaring basketball game, and seeing your classmates light it up.

About the Writer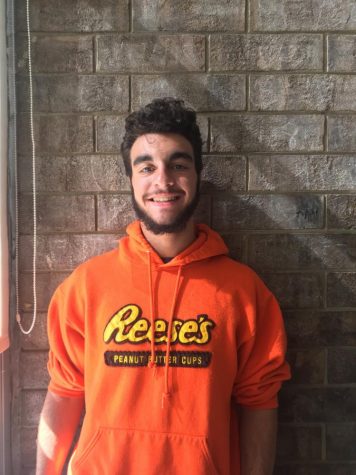 Jason Brancato, Staff Writer
Jason Brancato ('18) is a Staff Writer for The Echo. His favorite subjects are English and History. He is a part of the school's football and wrestling...