The Puerto Rican Parranda: A Multicultural Benefit Dance
Hang on for a minute...we're trying to find some more stories you might like.
On December 21st, immediately after school in the cafeteria, the Spanish Club is going to host a benefit dance for those affected by Hurricane Maria in Puerto Rico. The dance will be hosted by teachers from the school. Each teacher will be in charge of thirty minutes to an hour, each presenting a different dance style or theme. The entrance fee is going to be $10 for entrance only, and $15 for entrance with food.
So far, it seems that the club has a few teachers who they are hoping will participate. It is rumored that Mrs. Packer, Mr. Ahn-Cooper, and Mr. Barrett are going to attend. "I heard from Senora PM that Packer is going to be doing seventies and eighties music, and that Mr. AC is going to be doing hip-hop," said club president, Nicole Menendez ('18). Sadly, Mrs. Packer may not be able to attend, as she has been called for jury duty on the 21st. She expressed sadness at her inability to participate, and said that if she can attend, she will. However, while Mr. Barrett and Mr. AC confirmed that they will be present at the event, they said that they will be dancing whatever styles happen to be playing. Senora PM also expressed hope that other teachers in the language department would attend and dance Hispanic styles such as salsa, tango, bachata, and merengue. "Hopefully, we'll get a nice mix of music and people willing to get together and try it out," she said.
So far, the Spanish club has held two events with the aim of raising funds for Puerto Rico: a school bake sale, and an extra credit movie held in the Pitt. Between the two, the club has raised such a large sum of money that they want to keep going. "We've been really emboldened, and I think that the fact that the other two events were so well received, that we're like, you know what, why not, the sky's the limit. We're gonna try to do this dance and bring us over $1,000," said Senora PM.
All funds are going to be sent to the Hispanic Federation, who is going to direct that money to Puerto Rico. Many people in the Spanish Club have seen photos of the destruction, and have been affected by news reports of the awful conditions in Puerto Rico. So they have decided to do something about it. "We need more people's awareness, because people know what's going on, but they aren't doing anything about it," said Menendez. "And that's what we're focusing on—on making people be proactive rather than just listening, and actually paying attention and doing something about it."
This event is going to be called "The Puerto Rican Parranda," named after—and partially inspired by—the Parranda, a Puerto Rican tradition that involves music and festivities during the holiday season, and involves a large sense of joy and community. Take that, and combine it with a benefit dance, and you've got an event.  "When I was in college I did quite a few [benefit dances], and I thought it would be kind of fun. And it was that idea, married with the whole Parranda joyfulness, and the fact that we're doing this for Puerto Rico, that it kind of came together," said Senora PM. "The idea of calling this a Parranda is that we want the staff and the students to feel like they're coming together to have a good time, but also for a good cause."
"
The idea of calling this a Parranda is that we want the staff and the students to feel like they're coming together to have a good time, but also for a good cause."
— Señora Pelaez-Martinez
No matter what, the event's success depends on students coming out to attend. "We've made it as easy and as entertaining as we possibly can to bring [the students] an event that they can attend and feel like they're doing something to help the people on the island," said Senora PM. "I hope that this is a successful event in raising money, but I also hope that it's an event that's successful in bringing together the school as a community." She emphasized the fact that faculty are coming out to spend time with students, and she feels that this shouldn't go unnoticed.
In the end, the dance is meant to be fun. "Dancing, it's not that hard, it makes ya happy. You don't have to be great at it. You just have to get out on the dance floor," said Senora PM. And, it's for a good cause. "What I hope the students of Tenafly High School get out of it is that they're doing something to help other people," said Menendez. This, in the end, can change lives. "I hope that these events are well seen by the students, and they see that the Spanish Club is a really fun and interesting place to be," said Senora PM. "And that if they don't make it to the dance, that they come to room 115 on every A unit lunch and come and become part of the club."

About the Writer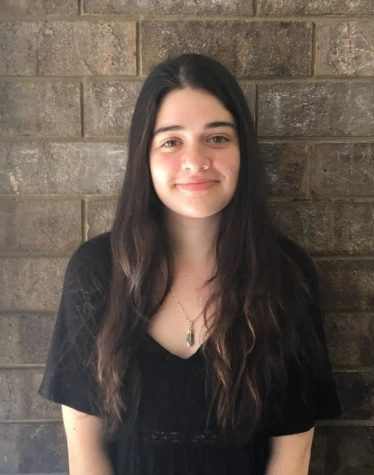 Emma Cohen, Staff Writer
Emma Cohen ('18) is a Staff Writer for The Echo. She is a member of the Book Club and does MMA kickboxing. When she's not working or spending time with...