Volez, Voguez, Voyagez—Louis Vuitton Exhibition
Louis Vuitton is the perfect example of a man who went from rags to riches. The recent three-month Louis Vuitton Exhibition told the story of Vuitton's journey from a box-maker/packer apprentice to a famous fashion designer whose company is now worth over 28 billion dollars.
The Louis Vuitton Exhibition, which ran from October 27, 2017 to January 7, 2018, took thousands of attendees on the journey of the famous Louis Vuitton himself—a fashion genius and mastermind. With his bags, trunks, shoes, dresses, perfumes, hats, luggage, and so on, Louis Vuitton created a name for himself, and his legend and story live on. The Louis Vuitton company alone is worth over 28 billion dollars. The Louis Vuitton Exhibition, held in New York, took attendees through the story of Vuitton's success and his designs throughout the years. Admission was free, and a visitor could either choose to explore the exhibit through a guided tour or simply explore on his or her own.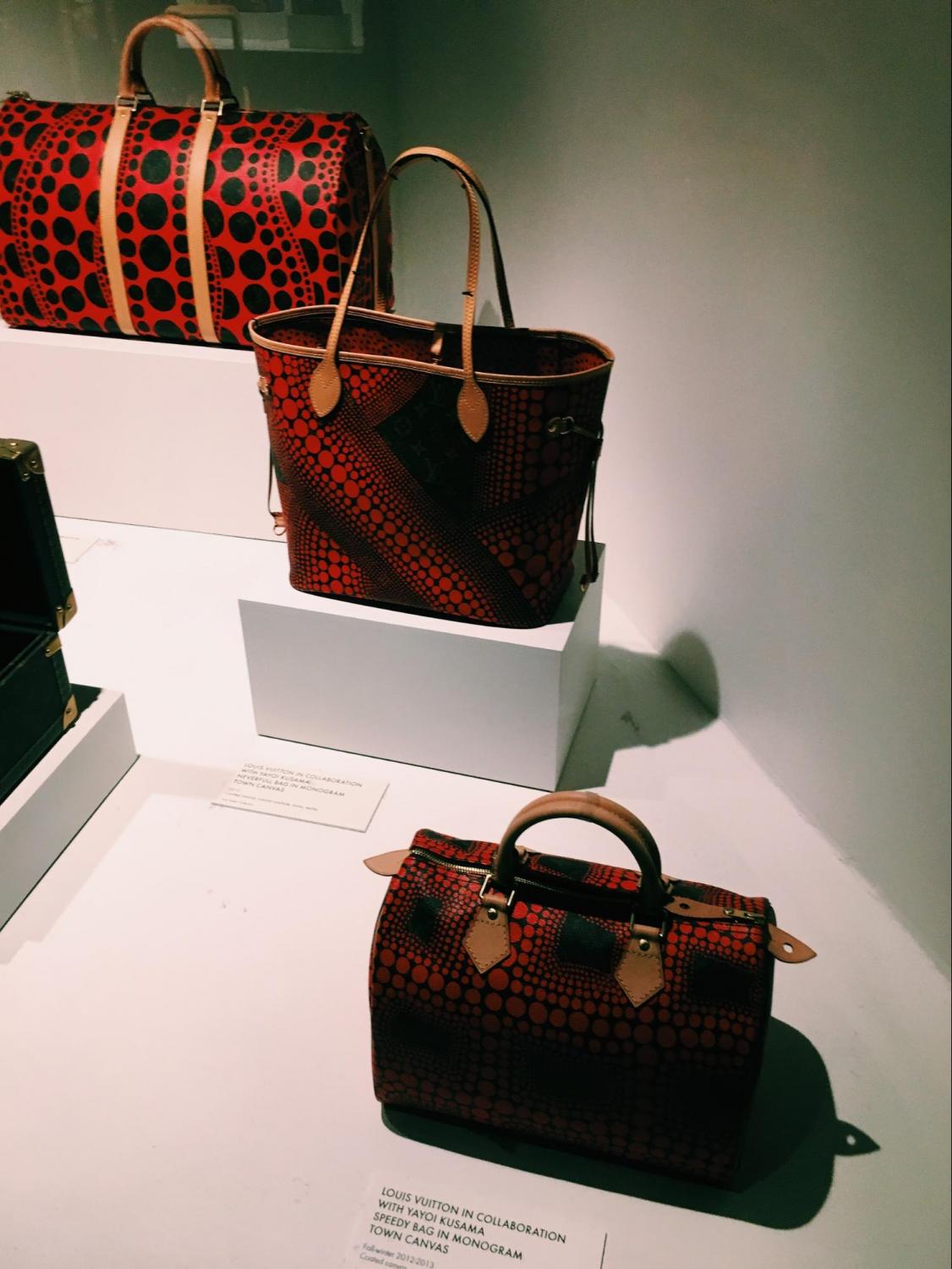 The Louis Vuitton exhibit failed to disappoint. With its warm and welcoming staff, and awe-inspiring trunks and handbags, one might say that standing on line outside in the below freezing air was well worth it.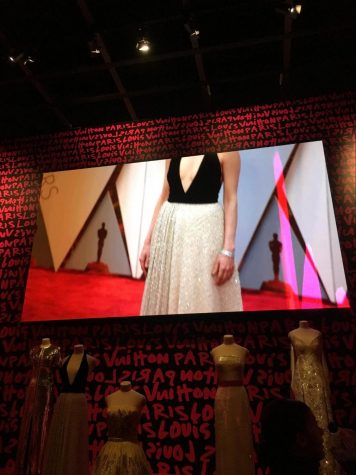 The attendees started off the exhibit with an eye-grabbing screen that mimicked a metro station, where trains with the Louis Vuitton brand name came and went every 5-10 seconds. Visitors then continued through a narrow hallway as they proceeded to the next room. Each room grabbed visitors' attention right away, with its vibrant colors, unique design, and setup. "I loved the end where you could see Louis Vuitton dresses that were worn on the runway," said Margot Fredman (20').
Along with pictures of Louis Vuitton when he was a young boy, and his wooden trunk designs, almost every one of Vuitton's works in the exhibit were accompanied with a concise blurb giving information on the specific piece. When he was around the age of 14, Vuitton's fashion career began. It was the year of 1835 when he left his hometown and traveled by foot to Paris, France. He was hired as a box-maker/packer apprentice by Romain Maréchal. In 1854, he started his own company. Vuitton's creations spoke to important figures in his lifetime, and his eye for fashion was greatly noticed by royal empresses, like Empress Eugenie. Vuitton's most iconic creation—the "flat trunk"—was known as the exemplar of travel bags and the beginning to the luggage we know today.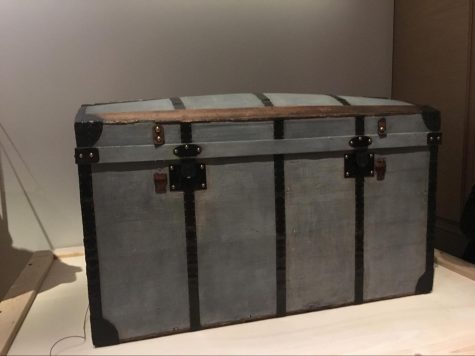 Because the wood he used to construct his trunks was collected from his native homeland of Jura, France, the trunks resonated with Vuitton and with residents of his hometown. He used poplar wood to build the inner frame, beech for the reinforcement strips, and wood from camphor trees for the interior. This last wood was used to keep the bugs away.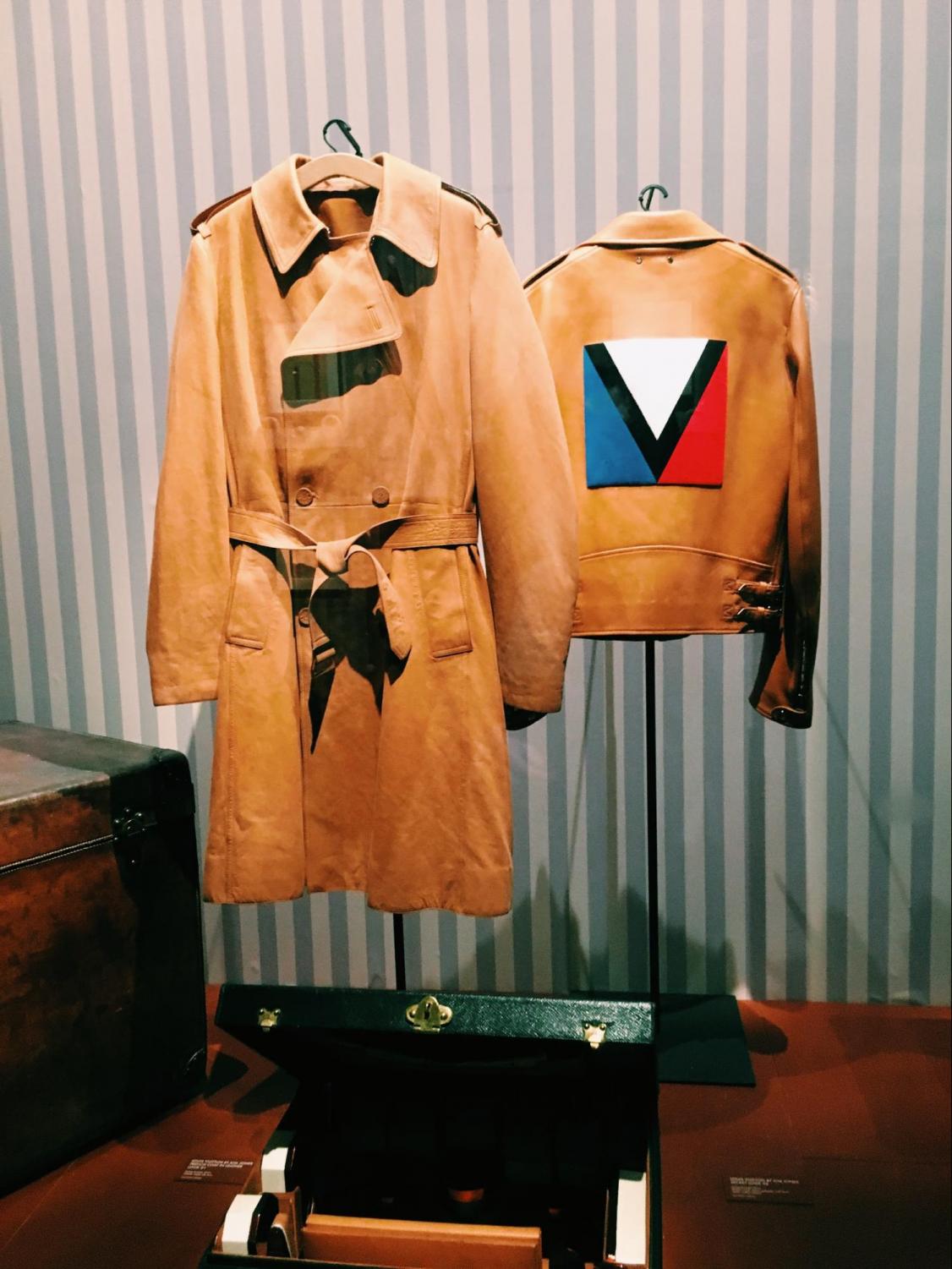 The purpose of this exhibit was to not only advertise the LV company but to inform the public about Louis Vuitton's story from the streets to the runway. "Before the exhibit, I really didn't know anything about Louis Vuitton, except for his brand," said Fredman. "I now know a lot of his history and that the brand has done collaborations with other brands such as Supreme and Jeff Koons." The exhibition gave people a greater appreciation for the fashion industry. "I've always appreciated fashion, but I now appreciate fashion and Louis Vuitton even more, knowing how hard he had to work," said Fredman.