HQ: The New Mobile Phenomenon
Hang on for a minute...we're trying to find some more stories you might like.
Imagine over a million people staring at their phones. Oh, is that easy to imagine? Now imagine over a million people all playing the same game on their phones at the same time. HQ Trivia is the new game that has taken over the screens of households throughout America.
HQ is a free mobile app that has gained national attention. It is similar to a trivia game show that one would see on TV. Instead of just watching along on the couch, though, by simply tapping the download button on the app store, any smartphone owner can now be the contestant. Not only is the player competing with hundreds of thousands of other trivia-loving fans, but there is a cash prize every day. In order to win, the contestant must survive twelve rounds of brutal questioning while only being allowed ten seconds to make his or her choice before the time runs out. The questions involve a multitude of different topics and increase in difficulty as the player makes it closer to the finale. The cash prize started off as $100 and has reached up to $18,000.
With endless amounts of fun trivia and a possible reward, this game could be the highlight at the end of a long day of school or work. But there are some major flaws vexing players. Because of how many people are playing at the same time, the game sometimes has technical difficulties. These may result in the game being postponed for a while or being cancelled altogether. HQ also has an issue with giving people credit for their correct answers. Sometimes when a player answers a question correctly, the app will mark it wrong and that player will be eliminated from play. "I was really excited and wanted to play with my brothers on Christmas," said Mr. Whitehead, an English teacher at the school. "We queued it up on my phone, and on the first question we thought it was really easy, but it marked us wrong even though we chose the right answer. All this build up for HQ, and it was a total let down. I then deleted it from my phone."
Another point of debate is the game's host. HQ hired Scott Rogowsky, an actor and comedian, to be the show's host, and he has reached a mini celebrity status. Some players do not enjoy his talkative style or his overall silliness and just want to find out the next question. Others love his jokes and his quick wit, which give HQ that extra sense of game show authenticity. "I like how the host makes jokes after the questions," said avid HQ fan Zach Williams ('19). "Even if I get a question wrong, I keep watching to see how many people are still in, and to hear what Scott has to say."
Many people wonder how the winners obtain the prize money. After a player wins the game, he or she will be prompted to enter a PayPal email, and then HQ Trivia transfers the winning funds shortly after. People are also curious about where the money is coming from since the app is free. According to bumble.com, the company that created HQ, Intermedia Labs, "has indicated that generating money is not their current focus, as they've chosen to place their concentration on creating a fun user experience."
"
For me, playing is not about the money. It's about having a good time with my friends."
— Brandon Barquin ('18)
Overall, HQ brings people together. It puts everyone on the spot and makes everyone part of the action. Whether one plays by himself, laser focused in complete silence, or whether one plays with a group of friends who are all shouting out answers, all players experience the thrill of high-stakes competition. It gives hope to the players that they have an actual shot at winning money, though that might not be important to everyone using the app. "For me, playing is not about the money," said Brandon Barquin ('18). "It's about having a good time with my friends." Even if people get questions wrong, don't answer in time, or lose because of some technical issue, they can always come back the next day and talk about their experience with their friends. During the holidays, many families huddled together and played HQ. Regardless of whether they won or lost, HQ is a new phenomenon that is bringing friends and family to play together. In an era where many games isolate kids and teens and impede them from spending time with others, HQ provides a fun, cooperative experience, one which could influence the future of mobile gaming.

About the Writer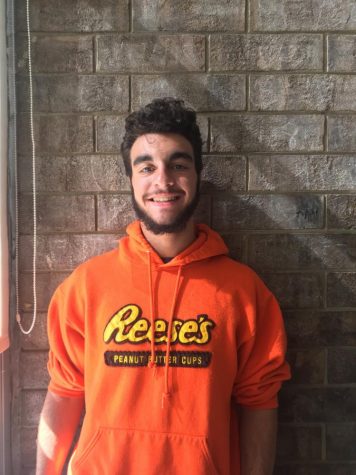 Jason Brancato, Staff Writer
Jason Brancato ('18) is a Staff Writer for The Echo. His favorite subjects are English and History. He is a part of the school's football and wrestling...