Murderer's Row 2.0
Hang on for a minute...we're trying to find some more stories you might like.
The New York Yankees will be World Series contenders for the first time in nearly a decade. The past three years, the Yankees have been stuck in mediocrity. Therefore, the excitement for the Yankees has never been this high, so high that the current roster is being compared to a 1920's Yankee team, known as Murderer's Row. Murderer's Row was arguably the best lineup to ever exist, including players Babe Ruth and Lou Gehrig.
The team has the essential core to be contenders, young superstars mixed with known veterans. C.C. Sabathia is returning on a one-year contract to be a leader, something that is needed with new manager, Aaron Boone, just joining the team.
For many high school students, this is the first time that many will expect the Yankees to be World Series contenders.
William Schreer ('20) claims that he has never been "more excited for the regular season to begin." Schreer has been a fan since he was very young, and he has never seen a stronger team than this year's. "From the pitchers to the hitters, this team is filled with big names," Schreer said.
From top to bottom, this team does not possess many weaknesses. Third base and second base are the glaring questions of the team, but Yankees golden child, Gleyber Torres is expected to take over at second. Miguel Andujar is a prospect who is rumored to start at third this upcoming year, but fans are secretly hoping that General Manager Brian Cashman could make a trade for Orioles' superstar, Manny Machado.
For Yankees fans, to see the praise and excitement was a wait worth its while. The Yankees were fixed on signing players who were too old to compete for the past five years. This was great from a business perspective, but fans wanted a World Series Ring. Evil Empire was a nickname for the Yankees in 2003 when it signed Jose Contreras over its rival, the Red Sox. The name was given because of the Yankees success to bring players in and create a team that can stand up to any other roster in the world.
For Yankee fans, rebuilding a roster and letting go of older players was something new, but Cashman has done a fine job bringing in young players who will have a significant impact this year.
The growth of the Yankees has been much faster than expected. The team was expected to be a World Series contender by 2020, but by 2018, the team has already achieved that expectation. What makes the story even more interesting is that the players who were expected to be key pieces—Torres, Andujar, Justus Sheffield and Chance Adams—haven't even played a full season at the Major League level yet.
The Yankees have superstars in Giancarlo Stanton, Aaron Judge, Gary Sanchez on the hitting side, and Luis Severino and Sonny Gray on the pitching side. The team also has arguably the best relievers in baseball with Aroldis Chapman, Dellin Betances and David Robertson.
The Yankees are not guaranteed to make the World Series. The team needs to beat out the likes of the Red Sox, Astros, Cubs, and Dodgers. But to say that this team will be a strong favorite for the first time in nearly a decade would not be an exaggeration.

About the Writer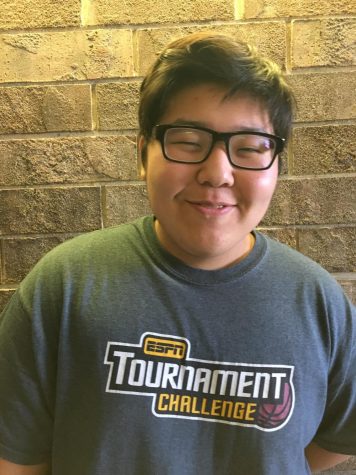 Jiho Park, Staff Writer
Jiho Park ('20) is thrilled to be a part of The Echo. He plays baseball and is an avid fan of the Yankees, Jets, and Nets. He is also an avid fan of video games such as League of Legends and Counter-Strike Go. He hopes to continue to write pieces and be a contributor to...