#MeToo
How a simple hashtag showed millions that they weren't alone
#MeToo. A two-word hashtag used on social media like Twitter and Instagram to show and demonstrate the widespread prevalence of sexual harassment. This phrase was started by Tarana Burke, a social activist, to help women understand that they are not alone.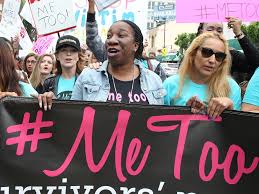 According to the #MeToo website, Tarana Burke started the #MeToo in 2006 on MySpace as part of a campaign to encourage "empowerment through empathy" among women of color who have been sexually harassed, especially in penurious communities. After millions of people started using the #MeToo, it started spreading to other countries and the purpose changed and expanded. This movement has developed to now include both men and women of all races and ages.
Celebrities have helped the #MeToo movement gain momentum. Two weeks ago, at The Golden Globes, Oprah Winfrey gave an impassioned speech: "And when that new day finally dawns, it will be because of a lot of magnificent women, many of whom are right here in this room tonight, and some pretty phenomenal men, fighting hard to make sure that they become leaders who take us to the time when nobody ever has to say 'Me too' again." The #MeToo movement is strong and encourages both men and women who have been sexually assaulted to speak out and help them understand that they are not alone.

For ages, men and women used to hide their stories of sexual harassment and were ashamed. Silence has its cost. The #MeToo movement has spread like wildfire all over the country, all over the world. Celebrities are getting involved and telling the women and men to share their stories or post the hashtag on social media to show the quiet ones that they are not alone. The actress Alyssa Milano used her Twitter account to motivate people who've been sexually harassed to post the #MeToo on their accounts. Twenty-four hours later a spokesperson from Twitter confirmed that the #MeToo had been tweeted nearly half a million times.
"When you hear #MeToo, will you stand up to say #NoMore?" – Tarana Burke.
About the Writer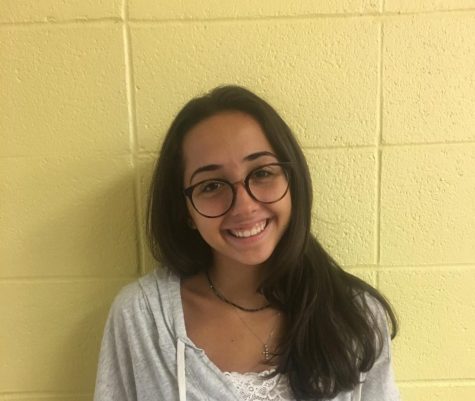 Sophia Dongaris, Staff Writer
Sophia Dongaris ('20), a Staff Writer for The Echo, enjoys running track and spending time with her teammates. In her spare time, she also enjoys free-writing...