Fall Out Boy: Not Young, but Still a Menace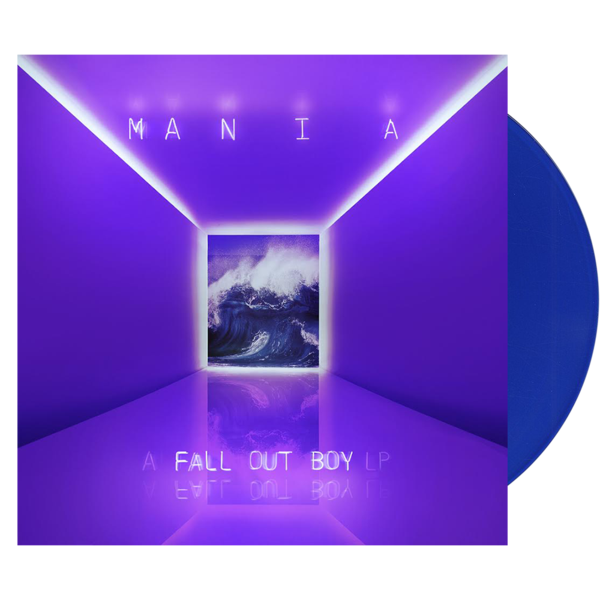 Veteran pop-punk band, Fall Out Boy, has been around since 2001, has taken an infamous hiatus, and has come out with three albums since its reunion in 2013. Just recently, the band released a ten-track album, M A N I A, its best album since the 2005 triumph, From under the Cork Tree, which is generally considered one of the best pop-punk albums of all time. This latest album shows that, after all these years, the band has still got it.
M A N I A shows a true transformation from the band's old, juvenile, emo sound, instead taking on a more electronic sound that showcases Patrick Stump's lead vocals flawlessly. The album was announced last summer with the release of the first single, and throughout the months of fan anticipation, five singles were released intermittently, which is risky because that's half the album already. As each new song was released, fans were given a taste of the new, fresh and electric sound. It suits them well.
"Young and Menace" is the first single and song on the album, and it really sets the stage for the other nine tracks. Verse one starts with the lyrics, "We've gone way too fast for way too long / And we were never supposed to make it half this far." This is an obvious self-reference, expressing awe at the fact that the band had been going hard for over a decade, and surprisingly, they still have a loyal following of fans and massive success. "Young and Menace" is a stimulating track with an edgy chorus and lyrics such as, "I'm just here flying off the deep end / I'm just here to become the best yet / I'm just here for the psych assessment." I like the deranged vibe it gives off. It's very telling of what the rest of the album is like, and succeeded in immediately building hype for the release of M A N I A.
"Champion" is the second single and song of the album. It has a victorious mood and message. I love the beginning of the track, which starts off with gritty guitar chords followed by Patrick Stump's subdued vocals. He brings back his full voice after the intro with the statement, "And I'm back with a madness / I'm a champion of the people who don't believe in champions." "I'm back with a madness" may be referencing the mania in the recording studio after the hiatus, and the second line is probably referring to how he's a champion of the people who don't even necessarily believe in him. It's one of the most wholesome and positive tracks on the album, and although it's not my favorite, it's worth a listen if you want to get hyped up.
"Stay Frosty Royal Milk Tea" comes next, and is the first track on the album to not be previously released as a single. It is definitely one of my favorites, if not my favorite, song from M A N I A. An intense banging beat initiates the track without warning, and then Patricks sings, "I think I got too many memories getting in the way of me / I'm about to go Tonya Harding on the whole world's knee." Tonya Harding is infamously known for attacking her figure skating competitor, Nancy Kerrigan, who emerged with a damaged kneecap. I think this lyric is devilishly clever, and it brings back that insane, willing-to-do anything, feeling we got a taste of with the first track. This tone is intensified in "Stay Frosty Royal Milk Tea," and I have to say, I love Fall Out Boy's execution of insanity.
"HOLD ME TIGHT OR DON'T" is the fourth song and single on the album. It starts off with a playful whistling tune before the drums come in. The first verse begins: "I never really feel a thing / I'm just kinda too frozen…I just pinch myself / No longer comatose / I woke up, no luck / I woke up, no luck." The song sounds playful and happy, so I love the irony of Patrick singing about his coldness and lack of emotion over this tune. The chorus is also really catchy: "An-n-n-n-n-n-n-n-nother day goes by / So hold me tight / Hold me tight, or don't / Oh n-n-no, no this isn't how our story ends / So hold me tight." The rest is a series of na-na-nas that are impossible not to sing along to. It's foot-tapping melody and shrewd lyrics gives it its slot as my favorite single.
"The Last of the Real Ones" is next and was released as the third single. It's definitely the most light-hearted song on the album. The fast-playing piano gives it a nice pace that's easy to keep up with because of its catchiness, and really fun to sing along to. My favorite part is verse two, where Patrick sings, "I will shield you from the waves / If they find you / I will protect you / I will protect you." I love the passionate severity of Patrick's voice—it's part of the reason I love singing along with his voice so much on this track. It's a catchy and well-executed song that definitely deserved to be a single (which can't be said about all five).
"Wilson (Expensive Mistakes)" was released as the fifth and final single, just days before the release of the album. I'm not sure if it was entirely necessary to be released separately, especially because the song isn't even all that good and didn't build that much more excitement for the immediate release of M A N I A that followed. That being said, it is a solid middle track that's meant to be more of a funny sing-along number. It includes lyrics such as; "I was / Gonna say something that would solve all our problems / But then I got drunk and I forgot what I was talking about," "When I say I'm sorry I'm late… / I really mean I didn't plan on showing up at all," and "I hope the roof flies off and I get blown out into space / I always make such expensive mistakes." My personal favorite of the bunch is one that's repeated often: "I'll stop wearing black when they make a darker color." It's a fun song that's well-placed in the album and good to listen to if you're in a bad mood.
"Church" is the next track. It's probably tied with "Stay Frosty Royal Milk Tea" as my favorite on the album. It's one of the few songs on the album that has an actual purpose to me. This is Fall Out Boy staying true to itself and its genre while creating a song that sounds nothing like what the band has previously done before. The highlight verse for me is the second, when Patrick sings, "I love the world / But I just don't love the way it makes me feel / Got a few more fake friends / And it's getting hard to know what's real / And if death is the last appointment / Then we're all just sitting in the waiting room (Mr. Stump?) / I am just a human trying to avoid my certain doom." The latter part of the verse is done almost acapella as the beat abruptly stops and returns in time for electrifying chorus. It's a powerful and sing-along track that I think will go down as one of Fall Out Boy's best ever. It's certainly the highlight of M A N I A.
"Heaven's Gate" is the third-to-last track. It starts off with Patrick's raw voice unaccompanied by instrumental aid, until we reach the end of the first line and we hear a classic, romantic tune burst onto the scene to complement his passionate vocals. "One look from you / And I'm on that faded love / Out of my body… / If there were any more left of me / I'd give it to you / And I'll tell you that I am fine / But I'm a missile that's guided to you." The last two lines are sung with harsh syncopation that does well in developing the passion that Patrick feels towards his subject. The chorus comes soon after that, and his voice gets even louder, if that's possible. It's a far cry from the more softly romantic tones with which the song starts off, so it can cause a disjointed sound looking at the whole song. However, the chorus is powerful and purposeful.
The highlight of the song for me is the second verse: "I got dreams of my own / But I want to make yours come true / So please come through / Honey please, please come through." The middle two lines are sung with a pleading sort of passion, and the last goes into a beautifully executed falsetto. I want more of it, but then the song goes into the same pre-chorus as was heard before, and again, there's that disjointed feeling. The chorus is a relief after that, and then, although fantastically sung/played, the bridge feels added-on and forced. Then the final chorus plays, ending the song. By the end, the listener gets a taste of something different from the rest of the album. This is the only full-blown romance ballad on M A N I A. It is generally a good song, but it annoys me because it had the potential to be so much better, if only the band had given it more attention.
"Sunshine Riptide" is next, and for me, it's the worst on the album. The beginning of verse one shows promise for the song, as Patrick's slightly auto-tuned, subdued voice sings metaphors that involve being caged by the music industry and his fans. When he sings, "She said I love you till I don't," is when the verse shifts and the song starts going downhill. A forced beat drops as the pacing of the song gets slightly faster and again, an automatic disjointed feeling ensues. I wish they would have taken more time to review and improve the flow of each song, especially this one and "Heaven's Gate," even if it meant postponing the release date. The chorus is great, however, and shows a softer side to the mania ("the sunshine riptide") previously depicted in songs like "Young and Menace" and "Stay Frosty Royal Milk Tea." When the first chorus ends, the songs goes to a feature verse by Burna Boy, who sings of getting high as his version of "riding through sunshine riptide." I do not think this feature was necessary; it doesn't feel like Fall Out Boy. There's another verse by Patrick after the second chorus, but by then, I'm no longer invested in the song. I love the idea of it—giving the meaning of mania a mellow connotation—but the execution is forced and tough to listen to. The saving grace of the song is the chorus, and even that feels a little lazy. It's a shame 'Sunshine Riptide" didn't get the attention it deserves; it could have been a really meaningful addition to the album.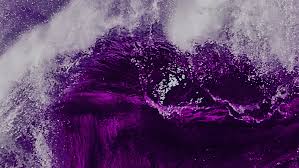 "Bishops Knife Trick" is the final song of M A N I A, and not only does it provide a much-needed comeback, but it's just the perfect to way to end the album. It starts off great and continues so, when Patrick introduces the song with quietly intense vocals. He sings, "This is my pity party, pity party / And I'm living out of time, eternal heatstroke / Spiritual revolt from the waist down /…I'm just a full tank away from freedom / Spitfire." The last two lines are repeated at the end of the second verse, but verse one has got to be my favorite. I like how it connects with the rest of the album, as a common motif is Patrick feeling disconnected from reality. The verses continue into a beautiful, strongly vocalized chorus: "These are the last blues we're ever gonna have / Let's see how deep we get / The glow of the cities below lead us back / To the places that we never should have left." The post-chorus tune is a repetition of Patrick scream-singing "The last." Instead of feeling forced, it's quite effective for the song, and is fitting for being the last song on the album. I love "Bishops Knife Trick," as it probably carries the most meaning out of every track on M A N I A.
This new album is a lot, and has its ups and downs, much like every other Fall Out Boy album. But unlike every other, the songs feel connected, like they're all the part of the same brain, and every song showcases a different side to the "mania." The band couldn't make every song a hit, but the ones that are make up for the weaker tracks. Fall Out Boy can create something with unbelievable power, just as they can create a flop once in a while. All in all, the album is totally worth a listen (I recommend listening to the songs in order, even if you've already heard all the singles). The highlights are "Stay Frosty Royal Milk Tea," "Church," and "Heaven's Gate" (although that one has a lot of problems with it too). It took a while, a few postponements of the release date, and five singles, but Fall Out Boy made one heck of an album and a comeback.
About the Writer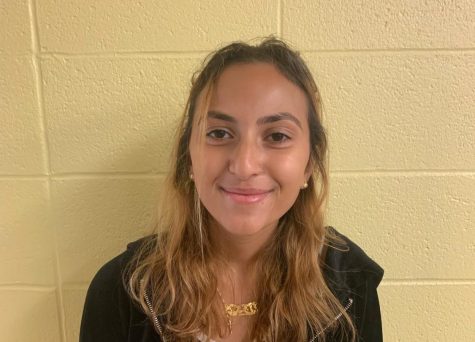 Nicole Shaker, Co-Editor-in-Chief
Nicole Shaker ('20) is Co-Editor-in-Chief of The Echo, alongside Kathryn Zheng. She loves to write about entertainment and is excited to have her pieces...