Seniors Say Goodbye to Tenafly Hoops
Hang on for a minute...we're trying to find some more stories you might like.
The swimming, wrestling, and hockey seasons are all finished, but one winter sport kept grinding through practices and games while other athletes stopped. The basketball team carried over its hard work from the off-season into the regular season to create its 13-8 winning record. The team's state tournament started on Monday, February 26th at Wayne Hills High School. Tenafly entered the tournament as the tenth seed and that means its first matchup was against the seventh seed, the Wayne Hills Patriots. According to NJ.com, our team was the dark horse to win the tournament with "Antonio Bonilla and Tenafly playing their best basketball of late, and that makes them very dangerous heading into states."
The team improved its play since the beginning of the season and experienced a good final stretch, beating teams like Old Tappan and Teaneck. The Tigers have had a lot of time to develop their plays and establish team chemistry. It was tough for the team to start off the season without Max Weiner ('18), due to an ankle injury. The team also had to lower the number of minutes given to Eric Berschadsky ('19) due to a shoulder injury. There were several other minor injuries throughout the season that plagued the team. Heading into states, however, the team was significantly more healthy and the players were giving everything they had to finish the season with a bang.
Despite the recent uptick in wins and success, the team lost its final home game against Mahwah on Thursday, February 22nd. They were ahead by twelve at the half and feeling very confident. "After half-time, the game went downhill and we didn't play to our capabilities," said captain Romi Azulay ('18). They ended up losing by two points in a heartbreaker. The loss to Mahwah fueled them to try and bounce back and play harder than ever against Wayne Hills. "We've been watching a lot of film of Wayne Hills over the last couple weeks and we are very prepared for this game," said captain Antonio Bonilla ('18).
The seniors then proceeded to enter the final tournament of their high school careers. They have been playing alongside each other since their middle school days and they will never forget the feeling of winning as a team. "I love these guys so much and I couldn't have asked for a better team this year," said Azulay.
Despite losing to Wayne Hills on Monday, the Tigers fought hard as a team and were all proud of the way they played. "We played great but came up short," said Dean Kubersky ('18). Dean is one of the many seniors that is sad that the season has come to an end but grateful for what basketball has given him. "Thank you to this sport for making me the man I am today, and for teaching me to never quit," said Kubersky.  
Antonio Bonilla does not plan on finishing his basketball career with the Tigers and hopes to play beyond high school. He is forever grateful to all his teammates and has one final message for them as he moves on from tigers basketball. "Never let anyone tell you, you can't, and it's not how you fall but how you get back up," said Bonilla. The seniors on the team will move into their future pursuits, inspired by their basketball playing years and will always have the friendships and memories to cherish forever.

About the Writer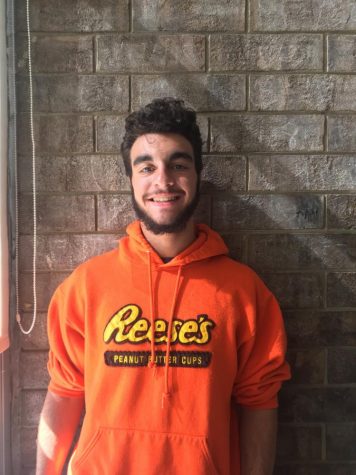 Jason Brancato, Staff Writer
Jason Brancato ('18) is a Staff Writer for The Echo. His favorite subjects are English and History. He is a part of the school's football and wrestling...