The Greek Freak: Giannis Antetokounmpo
Born in Sepolia, Athens, Greece on December 6, 1994, Giannis Antetokounmpo is the hottest news in the NBA. This forward player is a part of the Milwaukee Bucks and has amazing ball-handling skills. During the 2015-2016 season, he became the Bucks' primary playmaker. Antetokounmpo is nicknamed the "Greek Freak" because of his extreme athleticism and nationality.
Antetokounmpo is the son of immigrants from Nigeria. He and his older brother, Thanasis Antetokounmpo, were given Greek first names to help them fit in. Though Giannis and three out of his four brothers were born in Greece, they did not automatically get full Greek citizenship. For the first 18 years of his life, Antetokounmpo didn't have papers from either Greece or Nigeria. He finally obtained Greek citizenship on May 9, 2013. According to The New York Times, "Like many other immigrants to Greece, his parents struggled to find work. Antetokounmpo and his older brother, Thanasis, helped out by hawking items such as watches, bags, and sunglasses."
Antetokounmpo started playing basketball in 2007, and in 2009 he began playing competitively for the youth squad of the Filathlitikos, the Greek professional basketball club.  In 2012, he joined the senior squad of the Filathlitikos and played for them in Greece's second-tier basketball league. In December of that year, Antetokounmpo signed a contract with the Spanish club CAI Zaragoza, reportedly including NBA buyouts after each season.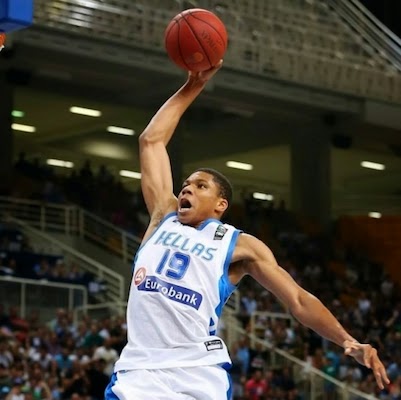 On April 28, 2013, Antetokounmpo was officially eligible for the 2013 NBA draft. He ended up being a first-round pick by being selected 15th overall by the Milwaukee Bucks. He signed his rookie scale contract with the Bucks on July 30 of that year, and at the end of his first season with the Bucks, he was named the 2013-14 NBA All-Rookie second team.
On September 19, 2016, Antetokounmpo agreed to a four-year, $100 million contract extension with the Bucks. He became the team's first All-Star since Michael Redd in 2004, and the first starter since Sidney Moncrief in 1986. Antetokounmpo, at 22 years and 74 days old, became the youngest player in franchise history to start in an All-Star Game. He was also the first Greek NBA All-Star.
He is still playing for the Milwaukee Bucks to this day and seems to show more and more successful at every game. As proof of his rising fame, 60 Minutes recently featured him in a special.
About the Contributor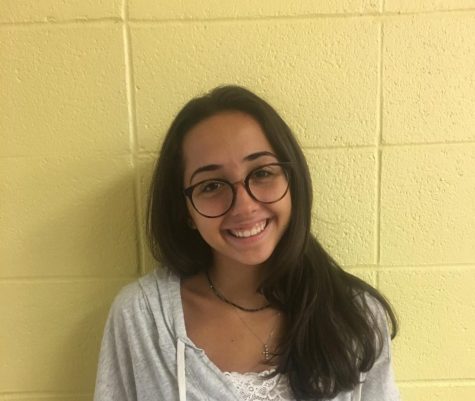 Sophia Dongaris, Staff Writer
Sophia Dongaris ('20), a Staff Writer for The Echo, enjoys running track and spending time with her teammates. In her spare time, she also enjoys free-writing...