Club Started for College Was Never Supposed to Take Off
Yesterday, junior Allison Liu, 17, confided to her friend Marissa Chan, 16, that she never expected the club she started a month ago—Helping Tenafly's Furry Friends—to take off.
"I started the club because my college counselor told me I didn't have enough extracurriculars, but it turns out people actually care about animals," she complained. "I just wanted to be able to put "president of a club" on my college applications. Now, though, I have to do actual work. I asked Brian to be the vice president because he's the lacrosse captain and I figured he wouldn't have time to care about another activity. Apparently, though, he has three dogs and wants to use this club to advocate for abandoned pets. Also, I had no idea that people went to animal shelters because they cared about animals. I always thought they just needed more volunteer hours."
When asked why she chose to start a club that advocated for better treatment towards animals when she didn't particularly like them, Allison shrugged.
"I wanted a Chihuahua when I was seven, so I guess I do care about animals a little," she said. "Also, I thought it would be the club that required the least effort to start. If I wanted to start a political activism club, I would have needed to decide if I wanted to support the Republicans or Democrats, and that's just so much of a commitment. An animal activism club looks good, but it also doesn't require much effort. At least, I didn't think it would."
Allison expressed genuine surprise as she recounted how fifteen students had shown up to the first meeting of the club. "I expected no more than three members, and I wanted to end the meeting after five minutes so I could go get Dunkin' before the period ended. When twelve other people walked in, though, I began to feel a sinking sensation in my stomach that can only be described as complete despair. They all wanted to talk about how we should organize a mass boycott of corporations that practice animal testing, but I just wanted to go to lunch."
Allison seemed to be at a loss for words when discussing what she had planned for the next meeting. "I never thought that this club would even get this far. I thought one meeting would be enough to establish that we—Brian; the treasurer, Clarissa; and I—would all just write down our respective positions on our college applications and never speak of this club again. Now that we have actual members, though, I guess we have to start mapping out potential dates for our visit to the animal shelter."
Sighing, Allison admitted that one benefit could arise from the surprising success of the club: she could now write down "coordinated a mass campaign to help local animals" on her application to Columbia.
About the Writer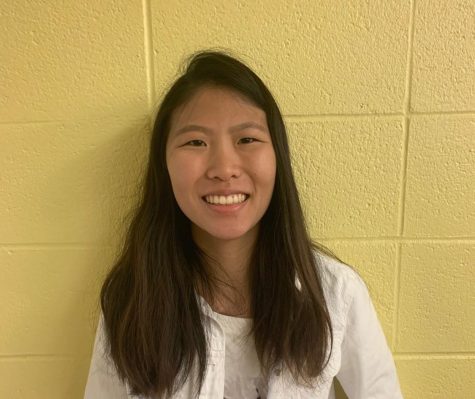 Kathryn Zheng, Co-Editor-in-Chief
Kathryn Zheng ('20), 2019-2020 Co-Editor-in-Chief, loves to write, sing, and banter about politics. She can often be found hounding people to join AGORA...