"Los Angeles, You're Welcome!"
Hang on for a minute...we're trying to find some more stories you might like.
Zlatan Ibrahimovic is the pride of Sweden. He's one of football/soccer's greatest stars and has played for great clubs such as Manchester United and Barcelona. Now, he has joined LA Galaxy and has been helping them win several games. He has been known to have a large personality and to often make egotistical jokes. Before this type of persona, Zlatan had much more humble beginnings.
Zlatan Ibrahimovic began playing for Malmo FF in Sweden. He played for its youth squad and moved up to the first team in 1999. He later joined Ajax, which is where his reign of being great began.
At first, Zlatan's ambitions seemed like they would end at Ajax. He wasn't able to get a spot in the starting position and was struggling with the new topics. An Egyptian striker named Mido started over him, until after one match when Mido and Zlatan were both angry with each other. They got into an argument, and Mido actually threw a pair of scissors at Zlatan, which missed. They made up with each other immediately after, but Mido was fined and suspended and Zlatan was the only viable striking option for the next game. Ibrahimovic scored two big goals against the French side, Lyon, proclaiming him as Ajax's new star striker.
Zlatan scored in other key matches against top European sides Roma and Valencia. He then joined several other clubs such as Juventus, Barcelona, and PSG, where at the latter he won the league titles there. "What makes Zlatan so special is his ability to play on so many different teams," said Lawrence Lim ('20). "Even though he hasn't won a Champions League, he's still a world-class player."
Last year, Zlatan joined Manchester United, for whom he scored an amazing 29 goals in all competitions, also winning the Europa League in the process. "Zlatan at Manchester United was an absolute legend," said Itamar Freund ('20). "I really enjoyed watching him play last year, and now he's already scoring banging goals at LA Galaxy."
Now, Zlatan hopes to do very well in LA, and the city definitely is enjoying his presence. He was recently on Jimmy Kimmel Live!, where Jimmy asked him "what do you have to say to LA." Zlatan replied, "You're welcome." Zlatan hopes to lead Galaxy to an MLS title, and with various titles under his belt, he will.

About the Writer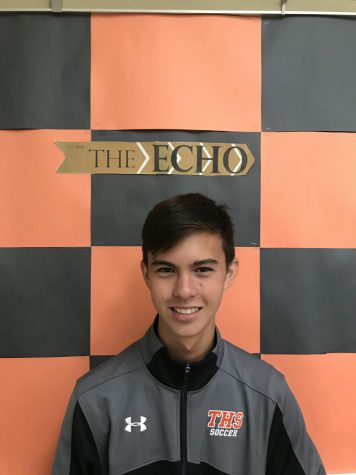 Hunter Neuman, Sports Editor
Hunter Neuman ('20), Sports Editor, loves playing soccer and hopes to one day become a sports journalist. He is an avid fan of the Premier League, and...