Upcoming Entertainment on MTV
Hang on for a minute...we're trying to find some more stories you might like.
In the beginning of April, MTV released season one of Jersey Shore Family Vacation, a reunion of the original cast of the Jersey Shore filmed in Miami Beach, Florida. Since the show has had incredible success, MTV has decided to order another season of the show in addition to four new, unscripted series similar to the Jersey Shore.
Two of the four shows are planned to be set outside of both New York and Los Angeles. One will be filmed in Decatur, Indiana and the other in Pike County, Kentucky, with the intention of adding more cultural diversity to reality TV. MTV and VH1 president Chris McCarthy admits to Variety.com that "what's happening in the middle of the country is so different than what's happening on the coasts" and that the company is  "always looking for interesting and authentic subcultures that gives us a look at youth culture in this country."
The first new series, Too Stupid to Die, will begin in June and run through the fall. The show is about the day-to-day activities of wildboy Zach Holmes and his six daredevil friends. The show is supposed to resemble Jackass, with a greater emphasis on the home and family life of Holmes and the boys. McCarthy says that the show will be "sitcom-esque" to show that the new series will be a little more welcoming than Jackass.
The second series produced by MTV is called Made in Kentucky. The show will air in July, and will follow around a group of six teenagers who are finishing high school and figuring out what they will do in their futures. In this show particularly, the rural setting will be a change to what viewer have seen on MTV in the past. This show, according to McCarthy, will be a "showcase of youth culture" filled with "coming of age stories."
In August, MTV will air yet another show set on the East Coast. Staten Island 10310 will film the lifestyles of young adults who live in Staten Island. It's different from past shows because Staten Island has a particularly small-town feel despite being close to Manhattan. McCarthy says the reason they chose Staten Island is because it has "more texture than the rest of New York."
The final series, Just the Tattoo of Us, challenges couples, friends, and family members to design tattoos for one another, according to Variety.com. The people participating do not get to see the designed tattoo until it is already on their body. Although this idea seems crazy to some, MTV's reason behind making a show centered around tattoos is because this generation is known to be highly decorated with multiple tattoos on their bodies TV's interest in the was sparked by research indicating that millennials and Gen Z-ers are among the nation's most heavily decorated people and that friends and lovers often get new tattoos together. This series premiere will air this fall.
All of these future shows are going to be aired on Thursdays, adding to MTV's successful Thursday line-up. With the second season of Jersey Shore Family Vacation on the way plus the new series Ex on the Beach, the addition of these shows on Thursday nights will—hopefully—bring success to MTV Studios.

About the Writer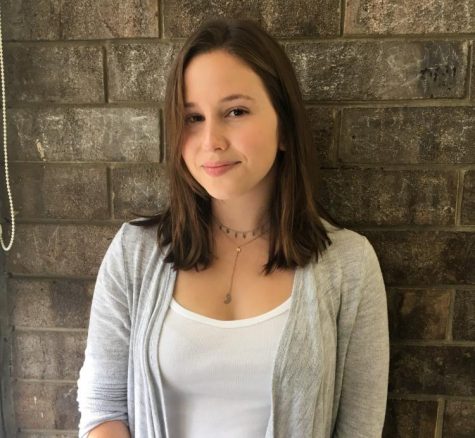 Rachel Sarnak, Senior Editor
Rachel Sarnak ('18) has a passion for journalism and video production. Her favorite things to do include telling stories, playing lacrosse, and spending...