More Reasons to Watch Season 2
Season 1 of Thirteen Reasons Why came onto the scene breaking hearts and the internet when Netflix released it last year. On May 18th of this year, Season 2 premiered. So, grab your friends and some tissues, and get ready for some more of Clay and Hannah. Here's everything you're going to want to know about Season 2:
Season 2 premiered on Friday, May 18th. Netflix announced the date in late April, releasing a teaser trailer.
On May 8th, Netflix released the full trailer.
Why does Clay have a gun? And who's sending those polaroids?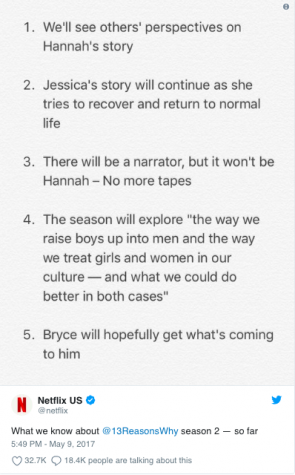 There's a narrator. It just isn't Hannah, according to Netflix. Another big shift from season one is that there aren't any more tapes.
Other characters' perspectives on Hannah's story are finally heard. According to Netflix, the whole reason behind creating a second season of the show was to fill in the gaps of Hannah's story. "We're going to get some new context for events we already know about and we're going to see a lot of things we hadn't even heard about yet that fill in some really interesting gaps in our understanding of who Hannah Baker was and what her life was," said Brian Yorkey, the creator of the show.
Bryce (might) be brought to justice. Both Netflix and Yorkey in an EW interview have hinted that there's a good chance Bryce has to deal with the aftermath of the tapes and the rapes of both Jessica and Hannah.
Season 2 takes place five months after the season finale. The final scene of Season 1 is of Hannah's parents listening to the tapes. Season 2 takes place five months later when the lawsuit between Hannah's parents and the school has finally gone to trial. This season delves deeper into a storyline focusing on Hannah's parents and how they're dealing with the tragic situation.
Season 2 introduces seven new faces.  According to Variety, Season 2 welcomes Anne Winters, who plays a new head cheerleader named Chloe; Bryce Cass, who plays an "edgy, cynical mischief maker" named Cyrus; Chelsea Alden, who plays Cyrus's sister Mackenzie; Allison Miller, who plays an ambitious young litigator named Sonya; Samantha Logan, who plays a track star named Nina; Kelli O'Hara, who plays Jackie, a "warm, intelligent, passionate advocate for victims of bullying"; and Ben Lawson, who plays Rick, the new baseball coach at Liberty High.
So, Season 2 is out and Netflix is the perfect binge-watch platform, so grab your laptop and your second cousin's username and password, and find out yourself what really happened to Hannah Baker.
About the Writer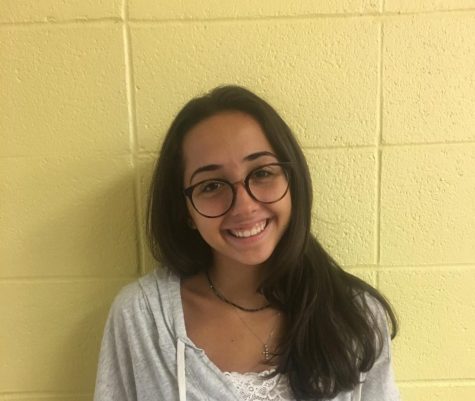 Sophia Dongaris, Staff Writer
Sophia Dongaris ('20), a Staff Writer for The Echo, enjoys running track and spending time with her teammates. In her spare time, she also enjoys free-writing...