Premier League Recap Pt. 1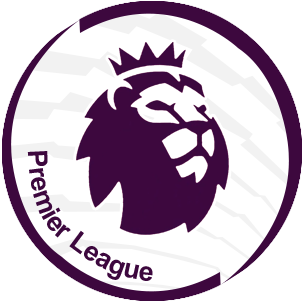 Hang on for a minute...we're trying to find some more stories you might like.
The Premier League is the biggest soccer league in the world. All the teams are based in England, whether it be in London or Manchester, and they all battle it out over a 38- game season until the end. For each win, a team gets three points on the table. For a tie, they get one and for a loss, they get zero. The team with the most points wins the league. This year, there were many teams that had major changes, and many records were set. Here is a recap from the 20th placed team to the 10th placed team.
20th: West Brom
One of the biggest surprises this season was to see West Brom get relegated. With players such as Sturridge and Rondon, the team was expected to do well. However, West Brom lost against teams such as Stoke and Crystal Palace which it was expected to beat. Near the end, West Brom won against big clubs such as Tottenham and Manchester United, but by then it was too late. The team is going down to the Championship League (a league ranked under the Premier League) and many of its players will probably leave. However, I do expect West Brom to return after one season, and I hope they do. The club had a poor season, and I think it can definitely improve on it.
19th: Stoke City
Similar to West Brom, it is very sad to see Stoke go. It has several amazing players, such as Jack Butland and Xerdan Shaquiri, but this year it couldn't deal with the pressure. Stoke lost very easy games, and now it will lose many of its star players.
18th: Swansea
Swansea was doing fine, but then the club lost its last five games in a row. It only had a three-point deficit at the end, so any two wins would've allowed Swansea to stay. The club doesn't have any real talents, so the players are expected to stay for the most part. I don't expect Swansea to return anytime soon either, since most of its team is very old and washed up.
17th: Southampton
Southampton isn't a club that should be this low in the league. The fact that it barely made it out of the relegation zone due to Swansea's five losses in a row is lucky for a club this big. I expect Boufal, the club's star player, to have a breakout season next year, and that the club will finish much higher than 17th.
16th: Huddersfield
Huddersfield hadn't played in the top English flight since 1972, and for making it to the league this year I give them credit. Getting 16th place in its first year is impressive, and it's no surprise it was successful. Aaron Mooy is a great center-mid for the team, and if the club can get better players to play around him, Huddersfield will improve.
15th: Brighton
Brighton also had just been promoted to the Premier League (PL), and a 15th place finish isn't bad at all considering the squad Brighton has. Brighton doesn't have any players who are considered "world-class' level, but as a team, Brighton worked well together. If it doesn't sign any high-level players soon, the club may be relegated next year.
14th: Watford
Watford had a mediocre season, to say the least. With players such as Andre Gray and Deulofeu, Watford's attack should've been a lot better. Watford looks to place in the top ten next season, and if its attack improves, then it will.
13th: West Ham
For a club based in London, West Ham was expected to have a much improved season. It acquired Joe Hart on loan, but the club still struggled. In the future, the club doesn't look as if it can gain a top 10 spot, and may even become relegated.
12th: Bournemouth
For a club with few talents, Bournemouth finishing 12th place is very impressive. Its attack was very successful this year with strikers Callum Wilson and Josh King each netting eight goals apiece. Bournemouth may be able to place in the top 10 next year depending on whether or not the club signs and star players.
11th: Crystal Palace
Another London club expected to have a better result, Crystal Palace was shocked to place 11th this year. With talents such as Zaha and Benteke, the club was expected to place at least top 10. The club looks to place in the top 10 next year, and hopefully, it will.
10th: Newcastle
The best of the three promoted clubs, Newcastle under Rafa Benitez did an amazing job this year, and look to do even better in the years coming. With an up-and-coming talent in Dwight Gayle, the club looks to place top eight next year, and it may. If the club sign midfielders that can assist Gayle, then Newcastle may even place top five.

About the Writer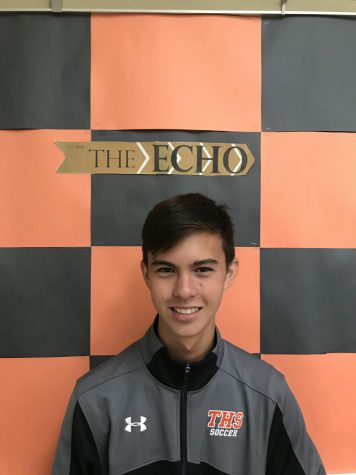 Hunter Neuman, Sports Editor
Hunter Neuman ('20), Sports Editor, loves playing soccer and hopes to one day become a sports journalist. He is an avid fan of the Premier League, and...