Tenafly's First Ever LGBTQ+ Pride Day
Hang on for a minute...we're trying to find some more stories you might like.
On June 24th, the last Sunday in June, there will be a town-funded Pride Day. As of right now, what this event will entail is a bit unclear. However, it seems that there will be a parade, a few guest speakers, and perhaps even a band.  
THS graduate Steven Grossman ('17) is a volunteer working with Councilwoman Lauren Dayton to plan the event. Recently, Grossman returned to the high school to collaborate with the Gay-Straight Alliance club and organize the event. "I set up the meeting [with the GSA] through Ms. Schmarge to, number one, spread the word to the GSA at the high school, and to get their input for ideas of other things that they would like to see at the event, or other things they could do," said Grossman. One of the members suggested food trucks, which Grossman said might work in future years, but not for this year, as food trucks require permits that take a long time to obtain. A few members of the GSA also told Grossman that they are going to make banners for anyone in the club who wants to march in the parade.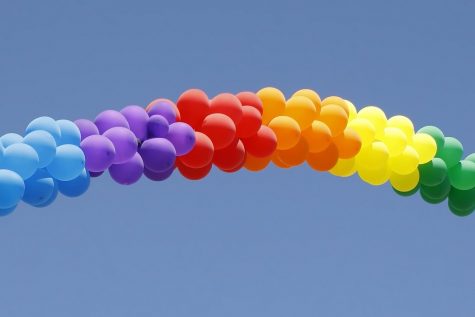 Councilwoman Dayton proposed this idea to the town council, and it seems that this will be an annual event. "The town will pay for some items, like the pride flags that are going to go up on flagpoles around the town, but aside from that there will be a very minimal budget, if any budget at all," said Grossman. He also said he was hoping to get a local band to play for free. Councilwoman Dayton, according to Grossman, wanted to hold a farmers' market on Pride Day, but that would not work this year, as well, since it needs to be planned months in advance.
An issue that has come up is that the town's Pride Day conflicts with NYC Pride, which is also on the last Sunday of June. Some are wondering if people will come to the town's Pride Day when there is a bigger, more established Pride Parade in NYC that many have a tradition of attending. Grossman suggested to Councilwoman Dayton that Pride Day be moved to the last Saturday in June in future years to avoid conflict. Grossman also mentioned that the parade will probably be scheduled earlier in the morning or early afternoon so that people will still have time to attend NYC Pride afterward.
The event aims to promote acceptance. "It's supposed to be an event where people from the community of all ages can go to the event and enjoy themselves in a comfortable fashion; after all, this is an event where we want to promote people being comfortable with themselves and feeling like society accepts them to be comfortable with themselves," said Grossman.
Overall, it is progressive of Tenafly to host a Pride Parade. "I am excited because I think that if Tenafly had held Pride Parades while I was growing up here, my younger self would have been a lot more comfortable with the idea of being LGBTQ+ because personally, I didn't really have a lot of LGBTQ+ presence in my life," said Grossman. "I think having this event for the town will be really great for everyone who has limited exposure to the LGBTQ+ community, as well as for those who don't want to go to something big and loud like NYC Pride. It's a more relaxed environment, it's smaller, and it's more about the community in Tenafly coming together, rather than the LGBTQ+ community coming together in NY."
Grossman is hoping that people will spread the word and get more people to attend. "It would be nice to see the town and the community come together and really welcome this event into our town," he said.

About the Writer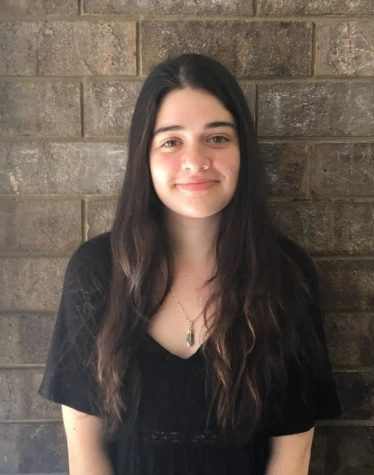 Emma Cohen, Staff Writer
Emma Cohen ('18) is a Staff Writer for The Echo. She is a member of the Book Club and does MMA kickboxing. When she's not working or spending time with...