Premier League Recap Pt. 2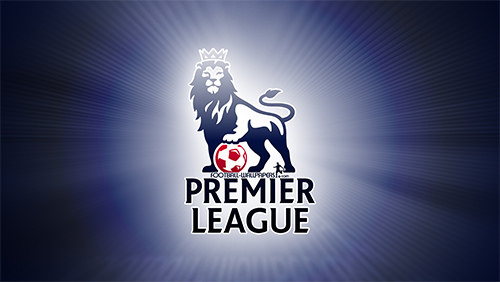 Hang on for a minute...we're trying to find some more stories you might like.
The top Premier League teams are some of the best in Europe. Many teams stepped up this year and several broke records. This year was one of the most exciting that the Premier League has ever seen. Here are the top nine teams:
9th: Leicester City
Leicester was the champion two years ago and after a disappointing season last year, it has improved greatly. Jamie Vardy was playing similarly to the way he did during the championship season. Riyad Mahrez played well too. The club finished three places higher than last year and look to keep improving for next season.
8th: Everton
With the extensive number of signings Everton has done during this summer, it was expected to do a lot better than eighth place. In the summer, the team signed Wayne Rooney, a former club legend, and he didn't play to the best of his ability. Gylfi Sigurdsson, another new signing and quality player, only scored four goals in 27 appearances.  However, after signing star striker Cenk Tosun from Besiktas, as well as Theo Walcott from Arsenal, Everton looks like it has a strong future in store.
7th: Burnley
No fan of the Premier League could have anticipated this. Burnley, a club usually in the relegation zone or just outside of it, jumped from a 16th place finish last year to a 7th place finish this year. Many fans predicted it to get relegated, but the club played exceptionally well throughout the season. Although it has no real star players, its defensive efforts are what elevated it to a place so high on the table. It produced a total of 35 clean sheets this year (a clean sheet is when you concede no goals in a game). If Burnley can improve its attack, the club looks like it may break into the top five for next season.
6th: Arsenal
Arsenal has always been the butt of the joke. With a consistent pattern of placing fourth place almost every single year to Arsene Wenger not signing any players, football fans from all over the world have always made fun of the club. Wenger—Arsenal's manager—has resigned after 22 years of coaching the club proceeding the loss of support from fans. Arsenal signed star strikers Alexandre Lacazette and Pierre Emerick Aubameyang this year, who will most likely help the club a lot. Although a sixth-place finish for a top club is not ideal, Arsenal is expected to improve from this season after signing Unai Emery as manager.
5th: Chelsea
Chelsea is notorious for doing poorly after a championship season, and after winning last year, it placed fifth this year.  Although fifth place isn't terrible, for a club as big as Chelsea, it isn't ideal. After signing a big name, Alvaro Morata, the club was expected to do very well. However, Morata had a horrendous first season at the club, and Chelsea signed Olivier Giroud to replace him. With its manager, Antonio Conte, leaving this summer, Chelsea is expected to not do as poorly in future seasons. 
4th: Liverpool
Liverpool had an absolutely stunning season. New signing Mohamed Salah broke the Premier League goal-scoring record, and the club scored second place in the Champions League. However, one issue remains with the club: it needs a new goalkeeper. During the Champions League final, Loris Karius, the current keeper, cost Liverpool two crucial goals, resulting in an ultimate loss for the club. If it can sign a new keeper, the club may quite possibly win the league next year.
3rd: Tottenham Hotspurs
Tottenham had one of its best seasons in a long time, and with striker Harry Kane having another excellent season, the club looks like it'll be just as successful in the future. However, the club should put more of a focus on teamwork and beating top teams. With a strong goalkeeper in Hugo Lloris and strong defenders, Tottenham looks like it will stay in the top five.
2nd: Manchester United
Manchester United doesn't play the prettiest football, but Jose Mourinho's tough strategies have been key in the club's success. This summer, Mourinho is expected to sign Fred and other big players who can help United reach first place next year. David De Gea had the best year he's ever had. If he continues to play like that and Jose signs some new players, United can win the league not only next year, but for years to come.
1st: Manchester City
Manchester City had the best season in Premier League history. It ended with 100 points, the most ever recorded. Kevin De Bruyne had his best season ever; Manchester City could not end their winning streak. With the amount of money the club has, it can keep buying high quality players, and therefore keep improving. It looks to place in the top two next year. It may even win the league once again.
This Premier League season ended up being quite the spectacle, and it was amazing to watch several records broken. Next year looks to be more of the same action and competition which the fans of Premier League tune in for and adore.

About the Writer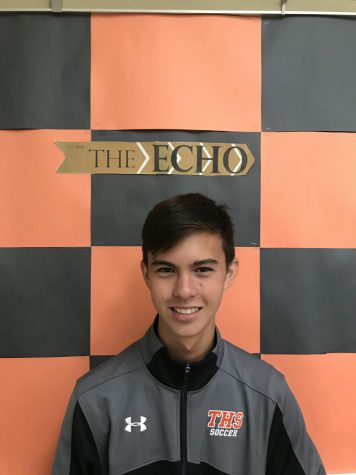 Hunter Neuman, Sports Editor
Hunter Neuman ('20), Sports Editor, loves playing soccer and hopes to one day become a sports journalist. He is an avid fan of the Premier League, and...