A Recap of this Year's Science Research Classes
What does it take to do Ph.D. level work? Most people believe that conducting original research is something only college students and professors are able to do, but this isn't the case. Some of the most world-changing projects have come from high school students who have no prior knowledge in the pursuit scientific research. The Tenafly Science Research classes are no exception to these high school students conducting research, and this year, the classes were able to reach new heights. With or without the awards, the students were able to develop scientific minds by following the scientific method. Whether it was cancer research or investigations into environmental science, there were a variety of projects this year from all fields of science. Additionally, for the first time in six years, a student from THS, Joo Un Lee ('20), won the New Jersey Regional Science Fair and qualified for Intel ISEF, the largest science fair competition in the world.
Science Research is not your typical class. There are no quizzes, tests, or labs; just a one-year long project. The students learn to follow the scientific method by reading many articles, keeping scientific research journals, developing scientific questions, talking to experts and presenting at many competitions, and by doing so, the students get a better understanding of what it's like to be a true scientist. The students are not graded on the awards they win, although those are definitely something to aspire to; they are instead graded based on the progress they make on their projects.
According to one of the Science Research teachers, Mrs. Coyle, "Science research students have curiosity, are concerned with societal issues as well as scientific and engineering problems, and want to contribute by solving them through the application of science and engineering principles. They are willing to learn the methods used in scientific research as well as new tools that they may need to know in order to achieve their goals such as statistics, coding, etc."
A major part of the science research course is attending competitions. Some of the competitions students competed in this year were the Nokia Bell Lab North Jersey Regional Science Fair (NJRSF), Junior Science and Humanities Symposium (JSHS), Bergen Community STEM Summit, New Jersey Academy of Science, and the Urban Barcode project. Another notable competition students collaborated on and competed in was the Zero Robotics competition, sponsored by MIT and NASA. The captain, Roger Yang ('20), was able to lead the team to the semifinalist stage of the competition.
Students, teachers, and mentors also recently attended the Tenafly High School Science Research Symposium, where science research students presented oral and poster presentations on their research projects. The keynote speaker of the symposium, Dr. Ruth Angus, a postdoctoral fellow at Columbia University, presented an interesting and insightful presentation on exoplanets.
The program has also progressed greatly since its beginning. The program has gained many partnerships, has earned a large variety of awards, and has participated in many competitions.
"When we started the science research program, we only had two classes,"  said Ms. Paz, the Supervisor of Science for the Tenafly school district. "We have now expanded the program to three classes. Students in the first year of the program only entered the NJ Regional Science Fair and the Rutgers Junior Science and Humanities Symposium.  Over the past six years, we have been able to form partnerships with Cold Spring Harbor and the Urban Barcode Project, Quarknet at Rutgers University, William Paterson University, and Englewood Hospital."
The program has made a great deal of progress since its beginning; however, Ms. Paz and the science research teachers—Mrs. Coyle, Mrs. Firnberg, and Mrs. Woleslagle—are still planning to improve the program for the next few years.
"We would like to schedule more time for teachers to mentor more in-house science research projects," Ms. Paz said. "We are hoping to permanently get a math/statistics teacher assigned to Science Research so that this math teacher can help with data analysis and computer programming."
With the progress the students have made this year, Science Research is growing as both a program and as groups of students. Whatever the project idea is, the students are learning many ways to become scientific thinkers in all aspects of science.
The following is the awards list for this year's Science Research class:
INTEL ISEF Symposium Trip Winner:
Joo Un Lee won the highest award at the Nokia Bell Labs NJRSF Competition (for the first time in the history of our THS research program) and presented at INTEL ISEF (International Science and Engineering Fair)
INTEL ISEF Symposium Finalists:
Ethan Park and Subin (Emily) Kwen
Animal Science and Physiology
Second Place: Lucas Goldman
Third Place: Angela Youn
Biomedical Engineering
Second Place: Joo Un Lee
Chemistry and Material Science
Honorable Mention: Kaitlyn Sue Yeh and Isabelle Heewon Kang
Engineering
Honorable Mention: Justin Wong
Environmental Science
First Place: Ethan Park and Subin (Emily) Kwen
Air Force Awards
Kaitlyn Sue Yeh, Isabelle Heewon Kang, and Justin Wong
Biophysics Award
Matt Dreyer
Cancer Research Awards
Second Place: Joo Un Lee
Geoscience Awards
Ethan Park, Subin (Emily) Kwen, and Yuri Han
American Physiological Society Award
Angela Youn
Rutgers Student Awards
Daniel Lee, Lauren Kim, Eva Buergler, Alexandra Whitney Nelson, Kaitlyn Sue Yeh, Isabelle Heewon Kang, Justin Wong, Matt Dreyer, and Yuri Han
Statistics Awards
Second Place Award: Noah Vardy
Statistics Third Place Award: Yuri Han
Yale Science and Engineering Awards
Zachary Lyandres
Rutgers JSHS March 2018
1st Place Engineering Paper: Justin Wong
5th Place Oral Presenter: Jessica Dai
Zero Robotics Competition Semifinalists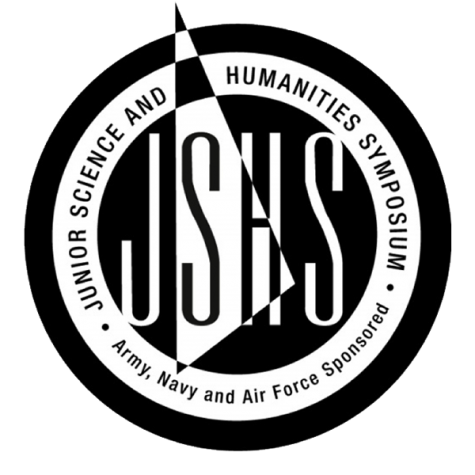 About the Writer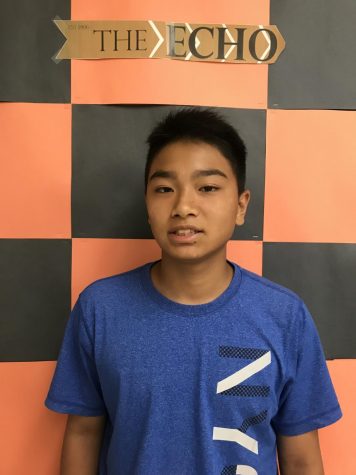 Kosei Dohi, Astronomy Blogger
Kosei Dohi ('21) is the Astronomy Blogger for The Echo. He is interested in astronomy and likes to play soccer in his free time. His favorite subject is...