The 5 Best Performances from the 2018 Governor's Ball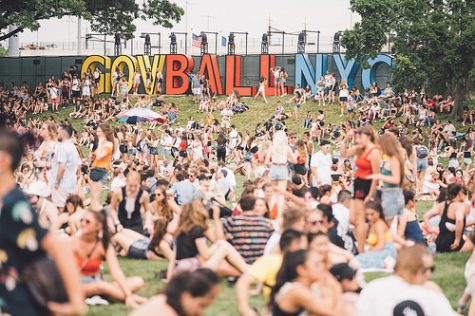 Kali Uchis:
As rising star Kali Uchis's set approached, a youthful, energetic crowd began chanting her name, their excited cheers echoing throughout Randall's Island. When Uchis finally appeared on stage in her iridescent outfit, she mirrored her fans' energy with her invigorating and eye-catching performance. Uchis has been on the fringe of mainstream music for a while now, working with artists like Snoop Dog and Tyler, the Creator. But after watching her Gov Ball performance and listening to her debut solo album, Isolation, you would think that Uchis has been a star for years now. So, in command of both her music and fashion style, Uchis is trying to be no one but her authentic self—a refreshing characteristic in an industry fueled by popularity.  Uchis was truly a ray of sunshine on the cloudy Sunday she performed. And as she sang "the sun'll come out, nothing good ever comes easily," the chorus from her popular song "After the Storm," the sun did indeed come out, bringing a warm close to her already sparkling performance.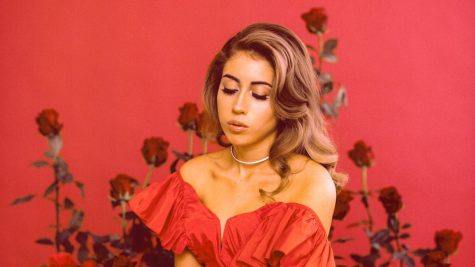 Khalid:
As an artist who found self-made stardom at only 18, Khalid epitomizes what it means to be a teenager with dreams in modern America. Khalid began his set with a shoutout to the high school graduating class of 2018, setting a celebratory, youthful tone to his performance. The audience could not help but catch his infectiously positive vibes as he sang hits like "Young Dumb & Broke" and "8TEEN." One of the highlights of his performance was when he sang his first major hit "Location." As he danced across the stage, a beaming smile painted across his face, everyone in the audience wanted to be up there with him, fulfilling their dreams and living their best life.  
Eminem:
Eminem's performance was as bright and explosive as the fireworks that accompanied him. The freezing rain that accompanied his performance didn't stop him—Eminem still attracted one of the largest, most energetic crowds of the festival. His fervor and dedication for his craft shone through every passionate performance. Through his perfect execution of songs like "The Monster," "Slim Shady," and "Lose Yourself," Eminem solidified his status as the rap god, reminding the audience why he is still one of the greatest after his debut in the '90s.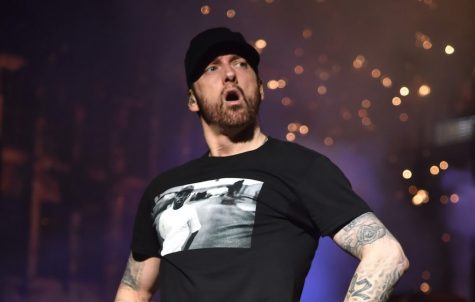 Sylvan Esso:
A refreshing break from the more mainstream artists, Sylvan Esso's performance was an indie-pop oasis filled with relaxing vibes and resonating music. The mixture of Amelia Meath's soft, curious voice and Nick Sanborn's electrifying music temporarily transported the crowd to another world. The duo sang hits like "Coffee," "Die Young," and "Radio," their booming acoustics forcing the audience to jump and twist to the beat. And while Sylvan Esso's musical performance was wonderful, it was their stage presence that made their set exceptional. The two were so grateful to be there; mid-performance Amelia stopped, both laughing and crying, telling the audience how lucky she is that she gets to do what she loves. At that moment, we all envied their happiness, inspired to find what makes us feel the same euphoria that performing brings Sylvan Esso.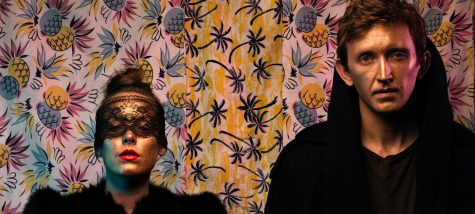 Post Malone:
As Post Malone emerged on stage, red Solo cup in hand and a raspier-than-usual voice, he reminded the audience what it means to be a true rockstar. We could only assume that he had had a crazy night, or possibly morning, partying before his performance. But lucky for us, Malone brought the party on stage, sending waves of energy and excitement throughout the crowd. The audience could not help but jump up and down to his performance of songs like "Psycho," "Congratulations," and "Rockstar." At only 22, Malone may not have as much experience as other rappers, but he does have a refreshing energy to please his fans that made his performance truly memorable.