A Contemplation on Summer Homework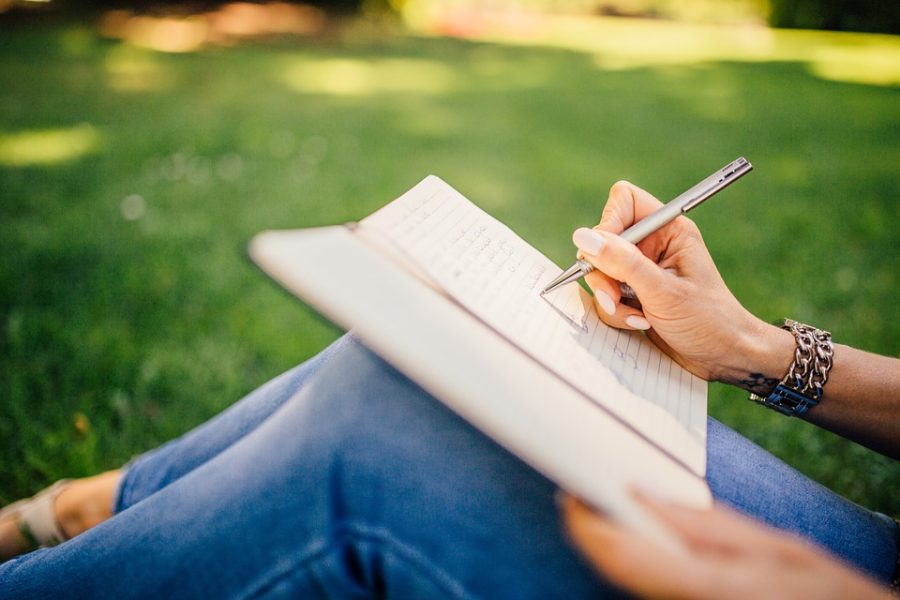 Later starts, block scheduling, and dress codes: all these issues—precariously close to students' hearts—have been hotly debated at one time or another by concerned parents and high schoolers. Yet there is perhaps one subject more controversial than the others: summer homework.
One high schooler on Reddit likely summed up the attitude of many students towards summer homework in a post titled "Guys, look how cancer my AP Lit Summer Reading Assignment is." In the post and the comments beneath it, he discussed the lengthy assignment—which included multiple half-page papers and a project all concerning the book How To Read Like A Professor—and griped about the stark disparity between the volume of work he was given and that of other students.
At Tenafly High School, summer homework is given to students entering all grade levels. From freshman year on, students are assigned mandatory summer reading, with the amount and titles of books varying by the level of the class. Additionally, almost every AP (Advanced Placement) class at THS assigns additional summer work, ranging from the ninety pages in an American History textbook which all juniors entering AP U.S. History must read to the fifty-plus textbook problems assigned to all prospective AP Chemistry students.
Amongst THS students, viewpoints on summer homework differ dramatically. For Rachel Schoeman ('19), completing summer homework, to an extent, can be helpful. "It's helped me a lot for my science classes because I was able to recall critical background knowledge when I started the class," she said. However, she also voiced the opinion that Tenafly students receive too much summer homework. For Schoeman, who spent a month abroad in Europe with students from across the United States, one of the main takeaways from the trip was the stark difference between the summer assignments she was given and those of others. In her experience, "when we started talking about the summer homework we were given, I always had the most."
Anya Kasubhai ('20) agrees with the sentiment that summer homework helps with recalling knowledge for the new school year. "It definitely helps jog my memory with what was learned in the previous year and gets me ready for the next year as well," she said.
However, Sabrina Li ('20) feels that the review-heavy nature of summer homework is, in fact, detrimental. To her, summer homework isn't very useful because of its focus on reviewing old concepts: in her opinion, the concepts found in summer homework haven't been helpful in the past because "they're usually not something we learn or use later on in class."
For Alexios Avrassoglou ('19) and Schoeman, though, review-heavy summer homework is still significantly better than summer homework which focuses entirely on new concepts. "Occasionally, I felt as though some teachers expected me to master skills supposedly taught in the class through the completion of the summer homework, which was usually impossible without proper instruction," stated Avrassoglou. Additionally, Schoeman expressed the opinion that teaching new concepts through assigned summer work is a futile and, oftentimes, redundant effort: "Learning new material over the summer rarely works because teachers need to reteach it to make sure students understand it enough to continue with the class," she said.
Another potential benefit of summer homework, in Avrassoglou's eyes, is its ability to serve as a gauge of the difficulty or rigor of a particular class. For instance, the summer homework for Humanities Honors in tenth grade—reading The Odyssey and a book of the student's choice, both of which would then be assessed through an in-class essay and, in the case of the former, a multiple-choice test—helped him quickly realize the expectations of the course.
Students and teachers seem to be on the same page regarding why summer homework is often assigned in the first place. Mr. Whitehead, an AP Language and Composition teacher at THS, stated that he, too, uses summer homework as a way to express to students how rigorous the course will be. "In AP English classes, there's an expectation of rigor, since the courses can count for college credit. The summer assignment helps to maintain this rigor and also brings everyone to school on the first day with a shared experience of reading, as well as a writing sample."
Most students also recognize one particular detriment regarding summer assignments:  the workload. "For people who already have really busy summers, it can be overwhelming," said Alicia Spencer ('19). "This especially applies to rising seniors, who have to worry about university applications on top of everything else." Kasubhai, however, acknowledged that despite Tenafly's workload, the situation could still be worse. "Some schools get a lot more unnecessary work," she said.
What happens to those unfortunate students who don't manage to complete their work on time? While those in higher-level courses will simply flounder—summer work in many AP and honors classes is assessed not through packets that are graded for completion but through tests or essays given during the first weeks of school—those in less advanced courses will sometimes be afforded a second chance. "Some students in less advanced courses may fail to read a book over the summer. Rather than penalize them on day one, some teachers will allow those students to read a shorter assigned text in the first weeks of school in lieu of a novel," explained Mr. Whitehead.
Perhaps most critically, many students have an abundance of ideas on how summer assignments should be improved for the future. The majority of students interviewed agreed that summer homework should be given mainly as a mode for review, not as a way for teachers to present completely new concepts to students before the start of the school year. Additionally, most students feel that summer homework should be given only if it is truly necessary for students to adjust to a class and its expectations, especially since many of Tenafly's students already have packed schedules during the summer.
Kasubhai also stated that one way to help students better understand their summer assignments could be to provide video guides which would go along with the homework and explain concepts to students. "Thanks to the YouTube channel provided by my sophomore math teacher, which contained videos that went along with every page of my summer homework, I was more ready for math class than any other class when the year started," she explained. In Avrassoglou's opinion, more engaging—or perhaps simply novel—summer assignments would be beneficial to students as well. "I know that in the past, the AP U.S. History teacher had his students simply read a book about American history, which seemed like an interesting idea," he said. In the end, though, summer homework is summer homework. "I'm unsure as to how much more meaningful any assignment can be to a student unless they themselves form a personal connection to it."

About the Writer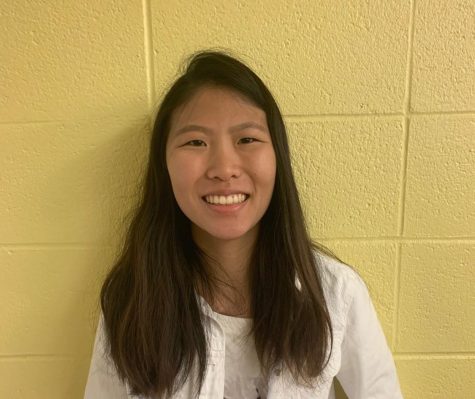 Kathryn Zheng, Co-Editor-in-Chief
Kathryn Zheng ('20), Co-Editor-in-Chief, loves to write, sing, and banter about politics. She can often be found hounding people to join AGORA Media,...