How to Make a Perfect Peach Tart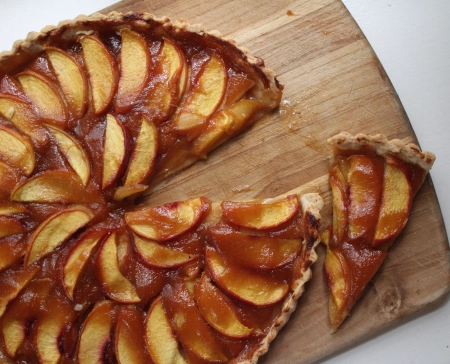 I wanted to celebrate summer one last time before this fall season formally began, so I created this tart; the sweet peaches are perfectly balanced by its filling, and its swirl design elevates its appearance to new heights.
Ingredients:
1 egg yolk

2 tbsp. very cold water

1 tsp. vanilla extract

1 1⁄4 cups unbleached all-purpose flour

1⁄3 cup sugar

1⁄4 tsp. salt

8 tbsp. (1 stick) cold unsalted butter, cut into 1⁄4-inch cubes
Filling:
3 lbs peaches, washed and cut into slices

1/2 cup honey
Instructions:
Add all dough ingredients into a food processor and pulse until they come together. Chill them for 30 minutes.

Make the filling by blending 1 1/2 lbs of the peach until smooth and then straining the puree. Combine the juice with the honey and heat over low heat, whisking constantly to combine.

Roll out the dough and place it into your tart tin.

Add the peaches in whatever pattern you like, then pour the filling over the top of the crust.

Bake at 350 degrees until the edges of the tart are lightly browned.

Enjoy!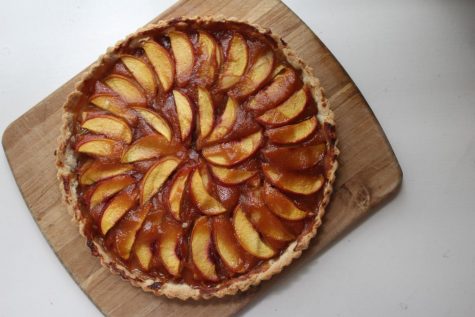 Crust recipe adapted from Williams-Sonoma