Pop-Punk Powerhouse Essentials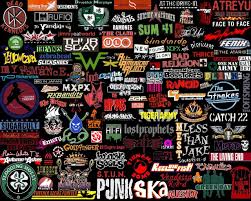 Pop-punk is a genre that the youth turns to when they can't actually rebel against the system so they have to live vicariously through the edgy eyeliner-ed lead singers of their favorite bands. This list compiles some of the most stereotypical angsty pop-punk tracks that any enthusiast of the genre needs in their playlist to make it perfect.
"Moving Boxes" by With Confidence: This track is marked by vocals have that spot-on whiny inflection that characterizes pretty much every pop-punk singer's voice. The lyrics chronicle a man moving out of his ex-lover's home: "I'm moving boxes and/ we are now separate." The energy in this track is unbelievable and it's bound to get any angsty teen jumping around their room screaming along to lyrics that they probably can't even relate to.
"Stella" by All Time Low: Ah, All Time Low— a band that's been around for fifteen years and still never fails to deliver the same fun, energized, and youthful tracks that attract a huge following of unruly teenage fans. Like the majority of the band's songs, "Stella" centers around a problematic yet infatuating girl. The lyrics are catchy and clever and the chorus is intoxicating. It's a solid 10/10 for any pop-punk fangirl (or fanboy).

"The Pros And Cons Of Breathing" by Fall Out Boy: This gem is off of Fall Out Boy's adolescent debut, and it reflects their teenage angst perfectly. The track is banging hard at 110% from start to finish, some screamo vocals are thrown into the mix, and the beginning line is: "

Bury me standing under your window with this cinder block in hand." Yep, it's a necessity for any pop-punk collection.

"Just Saying" by 5 Seconds of Summer: This buried treasure is off of one of 5SOS's B-Side releases, and like any B-Side, it deserved better. The lyrics are beyond arrogant, the whole track is wildly repetitive, and the energy is never dialed down. It's undoubtedly an essential.
"Coffee Talk" by Broadside: This track starts off with a bang, harsh vocals belting out:  "Lately/ All I wanna do/ Is lie around with you/ And complain about the youth." It's a tad ironic that the majority of the people screaming along to those lyrics are "the youth," but that can be overlooked. This track is chalk-full of melodrama— it's a must-listen for any punk soul.   
"No Capes" by Waterparks: Waterparks is pop-punk personified, and this song proves that. Awsten Knight's whiny vocals will strike home for any neon-haired teenage girl, and really any music enthusiast can appreciate the vivacious guitar and drums. It's really well-executed, and it's pop-punk to the absolute max.
"Circles" by Pierce the Veil: Although this song is in a more emo vein than pop-punk, it's sheer vitality and catchiness give it its place on this list as a playlist essential. It would be genuinely impossible for any young rebel to not jump around and full-on scream to this song whenever it plays on shuffle.
"Hoodie" by Hey Violet: Females are pretty underrepresented in this genre, but this band acknowledges that; the lyrics tell the story of a girl who can't let go of her ex-boyfriend, and as a result, still wears his hoodie to bed. It's immaculately relatable for any teenage girl who just went through a break up and is feeling emo about it. Not to mention the upbeatness and catchiness of the track— it's an essential even if you can't relate.
"Hammer" by Point North: This song is the epitome of pop-punk egotism. You know the story: "I did it all on my own, no promo/ I got fans gettin' tats of my logo/ I remember when nobody came to my shows/ But I kept on comin' back like a yo-yo/ In high school, they would laugh, try to label/ Eatin' lunch with nobody at my table…Think it's about time that they go and take me serious/ If you not feelin' this, you probably delirious…I can feel the hate buildin' up, it's inside of me." The resentment that this song radiates is perfect for any teenager who knows how to kind-of play electric guitar and has a Green Day Poster— a crucial playlist-add for sure.  
"Dial Tones" by As It Is: Arguably what As It Is is most known for, this song checks all the boxes: drawn-out dramatic vocals that get harsh by the end; overly angsty lyrics that are relatable but not really; and a dramatic vivaciousness that'll give a pop-punk listener goose bumps. Try not to sing along, kid in the My Chemical Romance shirt. Yep, I thought so.  
So there it is, ten songs that will not only compliment, but complete a pop-punk library. Listen at your own risk; once you go fall down the emo trench, it's hard to find your way out (they never turn the lights on in there).
About the Writer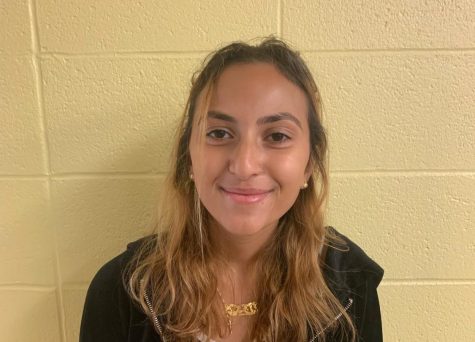 Nicole Shaker, Co-Editor-in-Chief
Nicole Shaker ('20) is Co-Editor-in-Chief of The Echo, alongside Kathryn Zheng. She loves to write about entertainment and is excited to have her pieces...