The Life of Basquiat Hits Broadway
Hang on for a minute...we're trying to find some more stories you might like.
Artist Jean Michel Basquiat's tragic life will soon be put on display through a Broadway production with musical arrangement by Jon Batiste from The Late Show with Stephen Colbert and stage direction by Jon Doyle, who has worked on plays such as Sweeney Todd and The Color Purple.  
Though the young graffiti artist and painter died from a drug overdose in 1988 at age 27, Basquiat's work still manages to be a major influence on many young artists today both visually and musically. Since his death, Basquiat's legacy continues to hold a lasting impact on generations of creators who use his urban mixed-media as a huge basis for their art.  Basquiat's life was highlighted in a 2017 documentary entitled Boom For Real: The Late Teenage Years of Jean Michel Basquiat, and one of his most profound works from 1982, "Untitled" was bought for $110.5 million in March of 2018 by Japanese billionaire, Yakasu Maezawa. "As of last year, Basquiat became the highest grossing American artist at auction generating $171.5 million from 80 works," according to Millenium Report.  This fast-growing public fascination for Basquiat's work and the subculture of music/art that surrounded him in New York City in the early 1980s comes to head in this Batiste-led Broadway production.  
This is not the first time that the Basquiat estate has been asked to tell the story of Jean Michel through the means of a stage production. However, this time, Basquiat's sisters have agreed to have his life depicted in a Broadway play. Lesaine and Jeanine Basquiat stated in Rolling Stone Magazine, "Our interest was piqued once we understood that their approach to telling our brother's story treats his life, his art, and his legacy with respect and passion."  The development team is currently working closely towards obtaining the rights to Basquiat's artwork and personal archives. "I want people to be inspired to create, I want them to not only learn about Jean Michel Basquiat, an innovator but to also feel the visceral thrill of the creative process and to deepen and discover their own creativity," said musical and lyrical composer Jon Batiste in Rolling Stone Magazine. "We have an opportunity to tell a truly profound story, full of emotional highs and lows, with unbelievable art at the center.  We are assembling a team to help craft a boundary-pushing masterpiece inspired by a true American original."
Although there is still not a confirmed date as to when the play will be first shown, the development team led by the Marks family is working firmly to have the production be an accurate representation of Basquiat's influential career as an artist.   

About the Writer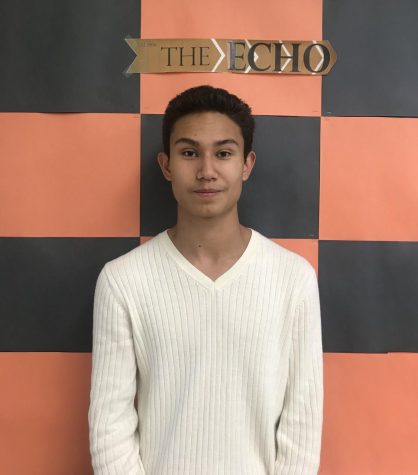 Daniel Fabian, Staff Writer
Daniel Fabian ('20) is a staff writer for The Echo. He has an immense passion for reading/writing about music and cinema. Daniel also has a strong interest...