Horoscopes for the Week of October 21-28
Hang on for a minute...we're trying to find some more stories you might like.
EARTH SIGNS
Virgo Horoscope: This week is all about going out and meeting new people, Virgo. Get out of your comfort zone and invite that study partner to get coffee! New connections are the key to broadening your horizons and getting the ball rolling with potential new partners in crime; be on the lookout!
Taurus Horoscope: Let go of the past this week, Taurus. Don't stress the small stuff these upcoming days; that test score doesn't define you. You choose your path this week, so choose to be positive and light. Your sign calls for a deep change in yourself, starting with not worrying so much!
Capricorn Horoscope: Balance, balance, balance, Capricorn! In order to reach your full potential and reach your goals this week, you need some balance. Learning to juggle many things at once is a virtue, so grab that popcorn and watch that movie you've been dying to see while also studying for that chemistry test. You got this!
FIRE SIGNS
Sagittarius Horoscope: This is the week to focus on your spirituality. You might be faced with a decision between going out or taking some time off to reflect on your emotions, and it might be a good time to choose the latter. Remember that you're not alone and you can always reach out for help!
Aries Horoscope: Although you might always be stubborn and firm in your beliefs, this week is a good time to compromise in your relationships. Remember that there is never just one person in a friendship or romantic relationship, and you have to consider them too. In all other aspects, it might be a good time to take things day by day.  
Leo Horoscope: This week is a good time to consider your plans realistically; don't bite off more than you can chew and let your ambition roam within the realms of feasibility. You might reach a key point in your projects, but don't let that stress or burn you out.
AIR SIGNS
Aquarius Horoscope: This week, try not to take things too personally, and be sure to be sensitive to the feelings of your peers. Although you might feel urges to be brutally honest this week, remember to act kindly and with your friends' best interests at heart.
Gemini Horoscope: This week, don't let any social drama get in your way—focus on your own successes instead. Although your problems may not be fully resolved anytime soon, remember to pour your energy into your own projects. This is the time to seize life!
Libra Horoscope: This week is a good time to tie up loose ends, especially ones relating to schoolwork and friends. Remember to consider factual information when doing so, as opposed to acting in a purely emotional way.
WATER SIGNS
Cancer Horoscope:
You're the star this week, Cancer. Your sign calls for attention and this is the week to grab it and run with it. Take a chance and get up on that stage, or even just present in class the best report of your life. No one can take that shine away from you.
Pisces Horoscope:
Experience new cultures this week, Pisces. Take a trip down to Chinatown this weekend and eat some yummy dim sum, or just grab some Greek fries from Yasou Mykonos! Being worldly is important for your sign to prosper and experience life in all its glory.
Scorpio Horoscope:
It's Scorpio season, gals and pals! This week, you're royalty, so let your hidden passions and talents shine. While letting your inner crazy come out, you should also look out to make a very important deal this week, be it with a close friend or a significant other. Your luck is going to change this weekend to benefit you!

About the Writers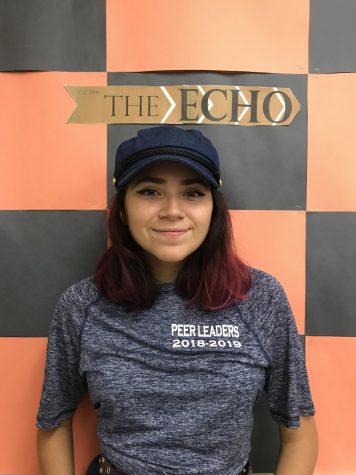 Cindy Flores, Staff Writer
Cindy Flores ('19) loves astrology. She and her co-astrologist Michelle are excited to bring their knowledge of the stars to all of The Echo's readers...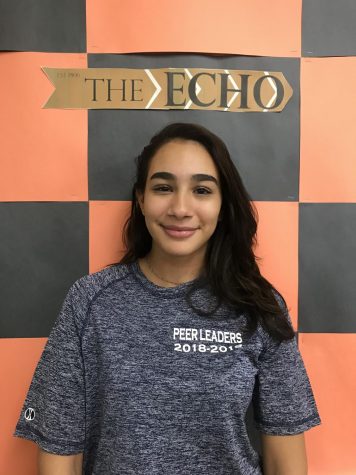 Michelle Martinez, Staff Writer
Michelle Martinez ('19) is excited to be participating in the production of The Echo. Together with her co-astrologist Cindy, she is happy to provide an...