Saudi Journalist Killed in Saudi Arabian Embassy in Turkey
Jamal Khashoggi, a prominent journalist and leading critic of Saudi Arabian royalty, was murdered three weeks ago in the Saudi Arabian Embassy in Istanbul, Turkey. Khashoggi was known for his work on the rise of al-Qaeda leader Osama bin Laden, his work with the US on the Muslim perspective of 9/11, and his opinion pieces on the Saudi Arabian leadership published in The Washington Post.
Who was Jamal Khashoggi and what was his relationship with Saudi Arabia and its royal family?
For decades, he and his family were close with the Saudi royal family. His grandfather was the personal physician to King Abdul Aziz, the founder of Saudi Arabia in the 1930s, and his uncle, Adnan Khashoggi, became a celebrity billionaire as the weapons broker for another Saudi monarch, King Fahd. According to Ali al-Ahmed, a Saudi dissident who runs the Institute for Gulf Affairs in Washington, D.C., Khashoggi started as more of a loyalist than an outright critic of the Saudi royal family. He preferred "gradual reforms by the monarchy" to replacing the monarchy altogether with a democratic government. In 2005, he even moved to Washington D.C. to work as an advisor to the Saudi Ambassador, all to assist the royal family. All this compatibility ended when Mohammed bin Salman came to power, initially as a deputy crown prince, and when Khashoggi was named the head of a new television station called Al Arab. Although Khashoggi was the head of Al Arab and an influential and admired journalist, through his post as crown prince, bin Salman effectively banned him from media appearances. The new regime even barred him from criticizing the American president, Donald Trump.
Last year, fearing for his safety and the decreasing space for freedom of speech, Khashoggi fell out of favor and fled into self-exile in Virginia. There, he continued to write pieces against Saudi Arabian leadership, mostly under his opinion columns in The Washington Post. As he assimilated into American society, he also became more critical of the crown prince.
What happened in the Saudi Embassy in Istanbul?
On October 2, 59-year-old Khashoggi entered the consulate to obtain documents necessary to marry his Turkish fiancée, Hatice Cengiz. Later, Cengiz stated that after she had waited for roughly 11 hours, he had still not left the embassy. Khashoggi had given Cengiz two mobile phones to call an adviser to Turkish President Recep Tayyip Erdogan as a cautionary measure if he did not come back out. She returned to the embassy the next day, still unaware of where her fiance was.
While Western news outlets were reporting the missing reporter, Saudi Arabia denied any knowledge of Khashoggi's whereabouts. Prince Mohammed told Bloomberg News that Khashoggi had left the consulate "after a few minutes or one hour….we have nothing to hide."  Meanwhile, Turkish officials claimed that Khashoggi had been killed inside the embassy, adding that fifteen Saudis were allegedly involved in Khashoggi's disappearance.
The Saudis and Turks and been negotiating the possibility of searching the embassy for days; however, the process of doing so had taken so long because under international law, diplomatic posts, such as the Saudi Embassy, are considered sovereign territory. On the 15th, Turkish investigators were finally allowed into the embassy. According to two officials speaking to The Washington Post, they "smelled chemicals,"  found "certain evidence [of foul play]," and also found traces of "toxic materials," all suggesting a possible cover-up.
According to audio that Turkish officials supposedly have, "Mr. Khashoggi was dead within minutes, beheaded, dismembered, his fingers severed, and within two hours, the killers were gone." According to Turkish state news, 15 Saudi nationals were also questioned by the Turkish investigators, and investigators are also testing DNA found in the Saudi consulate, the consulate's home, and Khashoggi's DNA. They were also searching in a nearby forest for his dismembered body.
On October 15, CNN reported that Saudi Arabia was preparing to release a report saying that Khashoggi was a result of a botched interrogation. On October 20, Saudi Arabia admitted to the death of Khashoggi, claiming he died in a fistfight involving more than a dozen Saudi officials at the country's consulate in Istanbul. After 18 days, Saudi Arabia finally asserted involvement in Khashoggi's death. On October 25, Saudi attorney general said that the killing of Khashoggi was premeditated. "The public prosecution received information from the Turkish side through the Joint Working Group between the Kingdom of Saudi Arabia and the Turkish Republic, indicating that the suspects in Khashoggi's case premeditated their crime," Attorney General Shaikh Suood bin Abdullah Al Mo'jab said.
What is the American Perspective in all of this?
President Donald Trump originally stated that he believed the Saudi regime was not culpable in Khashoggi's death. On October 15, after a discussion with the current monarch of Saudi Arabia and bin Salman's father, King Salman, Trump suggested that "rogue killers" had murdered Khashoggi. After stating such, he sent the current Secretary of State, Mike Pompeo, to Saudi Arabia to meet with the king.
Other American elected officials, however, disputed Trump's categorization of the event as a killing unrelated to Khashoggi's status as a critic of the Saudi regime. Republican Senator Lindsey Graham of South Carolina called bin Salman "a wrecking ball….he had this guy murdered in a consulate in Turkey, and to expect me to ignore it, I feel used and abused."
Yet later on, Trump reversed his position. On October 23, he stated that "they [the Saudi regime] had a very bad original concept, it was carried out poorly, and the cover-up was the worst in the history of cover-ups." Effectively, he implicitly blamed the Saudi regime for premeditating the killing of Khashoggi, though he took care not to directly implicate bin Salman or any other Saudi officials by name.
A general poll of the American public conducted by The Economist/YouGov found that 60% of Americans do not believe the explanation given by the Saudi regime for Khashoggi's death: Khashoggi's death was accidental and occurred during a fight with interrogators within the Saudi Embassy. Most Americans also have an unfavorable opinion of the Saudi crown prince in general: according to the same poll, around half of Americans view him unfavorably. Both Republicans and Democrats largely concur on these two issues relating to Khashoggi's killing, though opinion splits on related ones, such as if the U.S. government should place sanctions on Saudi Arabia over Khashoggi's killing (Democrats favor such a move more than Republicans do).
What does this mean for US-Saudi relations?
As of now, it's unclear what course of action the U.S. government will take towards the Saudi regime, if any at all. The United States is notoriously hesitant to take any retaliatory actions towards Saudi Arabia, whether on Khashoggi's death or the Saudi regime's continuous human rights abuses in Yemen in the nation's continuing war. Though the French foreign minister, Jean-Yves Le Drian, has stated that sanctioning Saudi Arabia over Khashoggi's death is not out of the question and Germany has already halted arms sales to the nation, it seems unlikely that the United States would take similar courses of action. While some Trump administration officials have reportedly begun considering retaliation towards Saudi Arabia, Trump himself has stated that stopping arms sales to Saudi Arabia would be "a very tough pill to swallow for our country."
It remains to be seen what will come of Khashoggi's death, though it would be prudent to caution against any hopes—or fears—that Saudi-U.S. relations will be forever altered.
About the Writers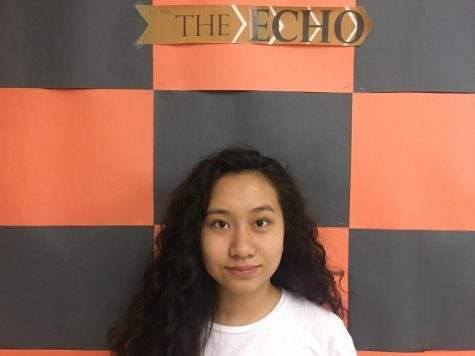 Sabrina Li, Staff Writer
Sabrina Li ('20) is a Staff Writer for The Echo. She spends her days binge-watching Netflix shows and shamelessly singing in and out of the shower. Her...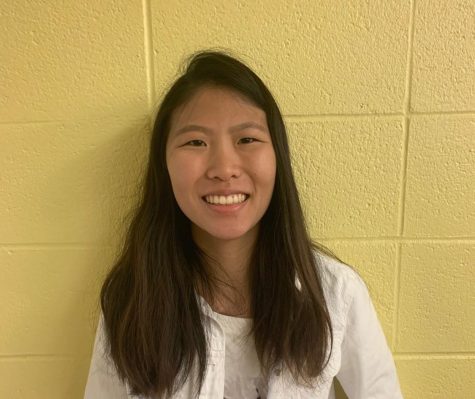 Kathryn Zheng, Co-Editor-in-Chief
Kathryn Zheng ('20), Co-Editor-in-Chief, loves to write, sing, and banter about politics. She can often be found hounding people to join AGORA Media,...