This Year's Spooky Seniors
It's that time of year again—Halloween has rolled around and, this year, the senior class of 2019 was more creative with its costumes than ever before. With the cast of the Suite Life of Zack and Cody and also the Incredibles present at the annual Senior Halloween Parade and contest, these students definitely took advantage of their senior privilege of being able to wear Halloween costumes. During third period on Wednesday, October 31st, the seniors lined up with their friends in the library and showed off their silly, funny, and creative costumes.
Evan Hecht ('19) dressed up as Supreme Court Justice Ruth Bader Ginsburg. "I love Halloween and it's something I've been looking forward to it since freshman year," stated Hecht. "Even though I did [the costume contest] alone, I still had a lot of fun and I definitely suggest that everyone should do it their senior year." Dressing up isn't just for fun and games, though: for all the coffee lovers out there, if you participate in the parade and win the award for the best costume, you'll also win a $25 Dunkin Donuts gift card. This year, Guy Maslaton ('19) and Gili Zaifman ('19) won the best costume award as Lumiere and Cogsworth from Beauty and the Beast.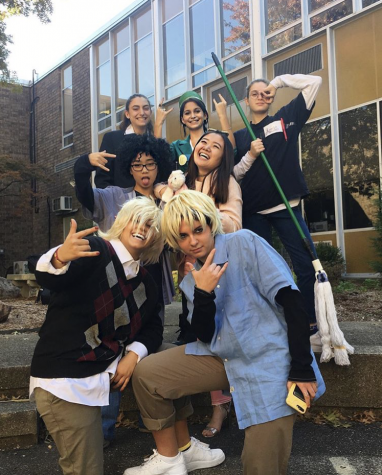 Underclassmen watched the parade during their third-period classes. "I thought the parade was fun to watch, but I think it would be much more enjoyable if the whole school could dress up," said Melina Lotito ('20). "The seniors had such creative and cool costumes though!"  There's an ongoing debate about giving all grades the privilege of dressing up, but for many years, it's been a senior-only privilege, and all the current seniors hold varying opinions on the matter. "Everybody has to wait their turn," stated Maya Harel ('19). "My friends and I have been waiting since freshman year to do this. It's so much more fun when you have to wait!" She and Rachel Wetstein, Cindy Flores, Kate Skowronski, Olivia Hart, Abigail Pomeranz, and Bradley Moyer dressed up as the Mario Kart characters. With all these crazily creative costumes, the current underclassmen are certainly excited to see what next year's seniors will dress up as.
About the Writer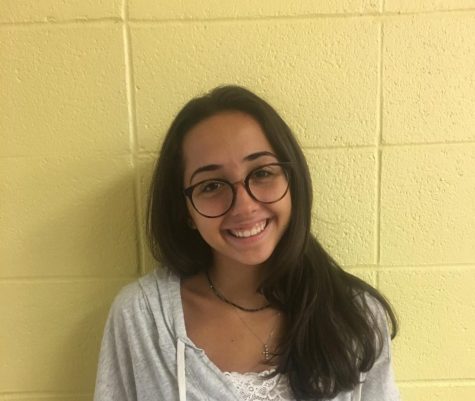 Sophia Dongaris, Staff Writer
Sophia Dongaris ('20), a Staff Writer for The Echo, enjoys running track and spending time with her teammates. In her spare time, she also enjoys free-writing...