Stan Lee: The Death of a Legend
Hang on for a minute...we're trying to find some more stories you might like.
Marvel Comics is a world-renowned entertainment company which has gained an immense fanbase from the success of the Marvel Cinematic Universe (MCU). The MCU has been Marvel's most successful moneymaker, and it has been overshadowing DC's Extended Universe in the current market. Although most of Marvel's success is occurring now, Marvel may not even exist in today's world if not for the efforts of one man: Stan Lee.
Stan Lee was 95 years old when he died from pneumonia in Cedars-Sinai Medical Center, Los Angeles on Monday, November 12, 2018.  He survived his wife Joan, who died a year earlier, as well as his daughter Jan, who died three days after birth. He is survived by his brother Larry and his daughter Joan Celia.
Stanley Martin Lieber was born on December 28, 1922, in Manhattan, New York. As a child, he was influenced by movies and books. He enjoyed writing, and he worked multiple part-time jobs in news services. His dream was always to write a best-selling novel later in his life.
Stan Lee's career was kickstarted with the help of his uncle, who got him a job at Timely Comics (which would later become Marvel). He began his career in the pulp magazine section of the company and wrote mostly filler. Later on, he began writing full comics. His pseudonym, Stan Lee, came to be because comic books were perceived as being of low social status, so he didn't want fans of his future novel to see that he had also written comics. Once World War II began, Lee joined the forces, returning in the 1950s to write again. By this time, he was dissatisfied with his work and was contemplating quitting his job altogether.
His passion for writing returned, however, when he was tasked with creating a team of superheroes. This led to the co-creation of The Hulk, Iron-Man, Spider-Man, as well as the X-Men. Lee revolutionized the way that superheroes were written by assigning them moral battles and giving them human emotions. This allowed readers to truly connect with the hero and with that, the hero's duties. After nearly thirty years as the editor-in-chief of Marvel, Lee stopped writing in 1972 and took on the role of a public figure.
His role as a public figure is what has primarily made Lee famous with today's generation. Lee has made cameos in every single MCU film made so far. Lee will have cameos in at least the next three films (Captain Marvel,  Avengers 4 (untitled), and Spider-Man: Far From Home). His cameos are often used for comedic purposes, and none of them have disappointed fans.
Although many young fans may only know Lee for his cameos, he still fills them with laughter—as he did with generations before—through his witty remarks. Through his extravagant personality and his creation of personable superheroes, Lee has impacted millions of lives and revolutionized the superhero genre.  

About the Writer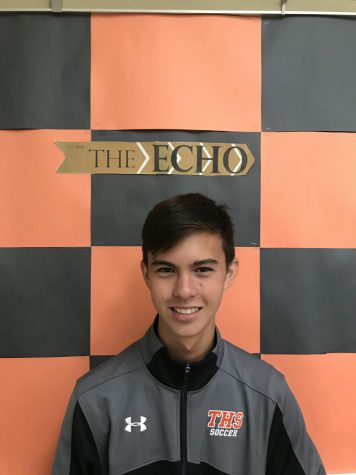 Hunter Neuman, Sports Editor
Hunter Neuman ('20), Sports Editor, loves playing soccer and hopes to one day become a sports journalist. He is an avid fan of the Premier League, and...