Tenafly Seniors Sign to Schools
The first quarter of the school year is known for seniors hustling and bustling about college, but these two students have it all figured out. Jordan Mayo and Patrick DeSalvo are signing in Tenafly High School to pursue athletics in college. Mayo signed to run track at Quinnipiac and DeSalvo signed to play baseball at Georgetown.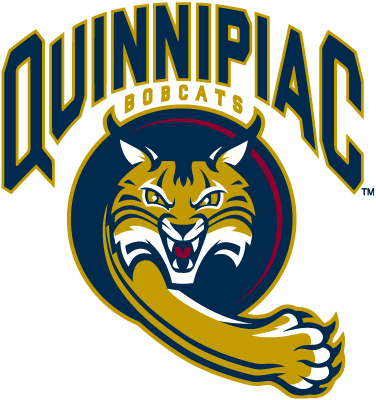 The first couple of months of senior year are extremely stressful for most students, but for these two seniors, it's especially difficult. Not only do they have to think about school work, but they have to deal with the recruiting process as well. DeSalvo expressed that he's not done trying just because he committed, and there's still a lot to go. "Obviously it's a great feeling and I'm beyond thrilled to have committed to a school like Georgetown, but it's definitely not the end. There's even more work that I still have to put in, not only on the field but in the classroom as well. So while it is a relief, signing is definitely motivation to work even harder." On the other hand, Mayo revealed that she's beyond relieved to have signed because now she can "sit back and relax."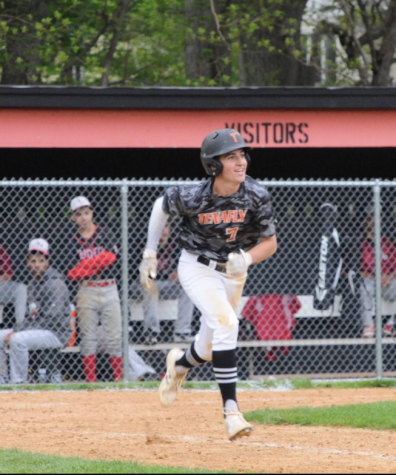 Being able to balance school and sports may be a little bit of a burden for these student-athletes, but it seems that they will be able to handle it. Both of them knew right away that practicing their sports in college would be the most logical decision for them. Mayo has been running track since 7th grade and has played sports year-round for more than half her life. "I feel like I would do better in school if I have a set routine with a sport. I also really enjoy running and I think of it as a good stress reliever," she said.
However, college sports are extremely different from high school sports. Having committed to D1 schools, Mayo and DeSalvo know it's not going to be a smooth ride the whole time. This only makes Desalvo more excited. as he stated. "The level of competition will be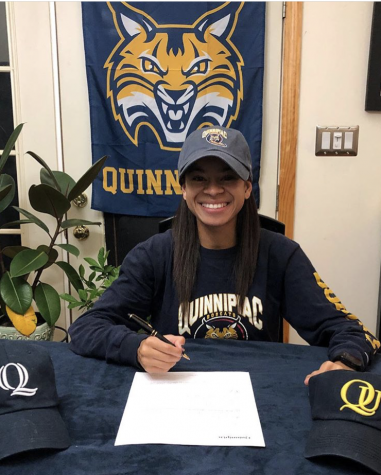 far superior at a Division 1 baseball program than in high school, especially at a school in the Big East Conference, which is known for its competitive sports programs." Mayo also knows that in high school, not everyone is super committed to the sport, so she's ready for a change of scenery. "The competition level is going to be way more intense in college because college teams are full of people who are committed to the sport."
Both athletes are looking forward to continuing the sports they love for another four years and furthering their academics at these respected schools.
About the Writer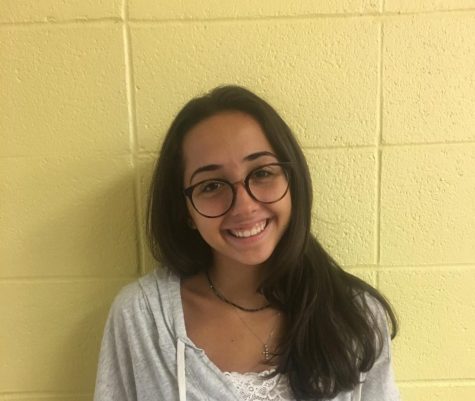 Sophia Dongaris, Staff Writer
Sophia Dongaris ('20), a Staff Writer for The Echo, enjoys running track and spending time with her teammates. In her spare time, she also enjoys free-writing...