Popular Artists Make Merch to Get Out the Vote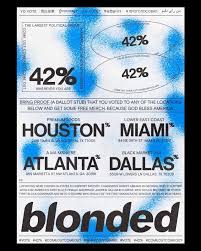 Hang on for a minute...we're trying to find some more stories you might like.
Many artists within the pop music landscape have chosen to engage politically during the 2018 midterm elections held on November 6 in order to send a message to their fans that it is imperative to be involved in the democratic process, especially during the tumultuous times of the Trump presidency. An allotment of artists have denounced the president's actions; however, some have also expressed their support for Mr. Trump, such as the esteemed rapper, designer, and influencer, Kanye West, who continues to state his devout loyalty to the president. But, he is just one example of the outliers. The midterm elections were held on November 6, 2018, and artists such as Frank Ocean and Travis Scott chose different methods in order to reach out to their fans and have them vote. One way these artists have helped engage their followers in exercising their civil liberties is by making garments in order to promote the necessity of voting in these midterm elections.
On the date of the midterms, Frank Ocean gave away a limited number of t-shirts to fans who voted in the states of Texas, Georgia, and Florida, all of which were battleground states for Democratic candidates this year. The concept of the t-shirt was to illustrate the percentage of eligible voters who don't vote during an election year, an astounding 42%. Frank Ocean sent a message promoting his merchandise on social media platforms that read, "Bring proof (a ballot stub) that you voted in any of the locations listed and you can get some free merch." The flier also alluded to the 42 percent of eligible voters who don't vote as America's "largest political party." Frank also sold other merchandise in addition to t-shirts, such as posters and stickers at the different pop-up shops in the cities of Houston, Dallas, Atlanta, and Miami in an attempt to encourage his youthful fan base to vote.
The main voter demographic that remains inactive during every election year is young people, particularly millennials, of which only 49 percent of eligible voters from that generation voted in this past election. This is a staggeringly low percentage compared to the percent of eligible voters from the baby boomer generation who vote, which makes up 69 percent. Statistics like this illustrate an innate sense of laziness most millennials carry towards voting and is the preeminent reason for why many popular musical artists have decided to break their silence and advocate for their fans to vote in 2018. Considering that most consumers of popular musical artists today come from this age demographic, musicians/entertainers, like Frank Ocean, felt it was their moral obligation to formulate better and more efficient means in order to attract millennials to vote because massive corporate campaigns such as "Rock the Vote" held each election cycle have proven to be ineffective in getting young people to actually vote.
The musical artists of today are far more independent than the artists of previous generations and, therefore, do not need the approval of high management or record labels in order to promote themselves and their brand of music. These artists are also multifaceted and have complete creative control over the output of their art. This does not only include the music that they create but to the design and means by which they promote their merchandise. Because of social media, artists today have a bigger and far more reaching platform to connect themselves with their fans when advertising new music or clothing they have created. Due to this freedom that artists have when advertising their art, they have the power to influence their followers on a more personal level and can impact the way in which their fans think and present themselves.
Recently, rapper/singer, Travis Scott posted a photo of himself on Instagram on October 7, 2018 wearing an "Election Reform" t-shirt designed by L.A. artists, Brendan Fowler and Tremaine Emory with the objective to have his 13.2 million followers recognize the shirt he wore in the picture and research the significance behind it. The Houston native also happens to be acknowledged as a fashion icon in 2018 and has the power to influence younger fans who enjoy his music to not only buy his music but to also purchase the clothes he's shown wearing on his Instagram posts. This "Election Reform" t-shirt Travis Scott wore is a piece from a collaborative project with Brendan Fowler and Tremaine Emory, in order to attract young people who have an affinity to purchase streetwear to vote in the 2018 midterm elections. This creative endeavor was rooted in Travis, Brendan, and Tremaine's frustration "with the fact that kids will wait in hours-long lines for streetwear drops, but are easily discouraged from voting," as stated in a GQ style interview. Due to the dissatisfaction shared by "Election Reform" contributors towards young people who don't vote in U.S. elections, Fowler formulated the idea to create special limited-edition t-shirts for people who voted on election day, November 6 in the cities, Boston and Los Angeles. Fowler and Emory had also arranged a party event in Los Angeles on election day for people who have shown proof that they voted, where they can obtain their "Election Reform" t-shirt too.
The goal behind this clothing campaign was all centered in spreading awareness to young people who are eligible to vote to exercise that right and tend to their civic freedom. Travis, Brendan, and Tremaine all have cosigns from the illustrious fashion influencer/music pioneer, Kanye West and have used the recognition they received from their own brands to promote this project. Travis Scott was also spotted campaigning in Houston for Texas Democratic Senate candidate Beto O' Rourke just days before the election. O'Rourke lost to the Republican senator Ted Cruz by just 3 points. Texas has not had a Democratic senator since 1988.
The standards for musical artists of today continue to evolve. As clothing and merchandise become an integral way for artists to make a profit and as interest in clothing among young people continues to increase substantially each year, the creativity and quality that goes into making clothing will continue to reach higher levels. The artists are also seen as role models to a large population of young people and have the power to influence their followers' thoughts and actions through social media. This is why influential artists like Frank Ocean and Travis Scott have chosen to engage their young fans to contribute to American democracy. Who knew it would be this hard to get millennials to vote?

About the Writer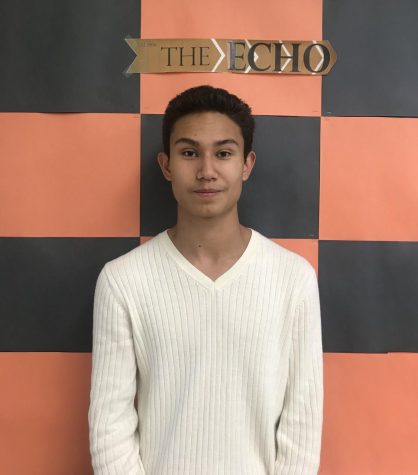 Daniel Fabian, Staff Writer
Daniel Fabian ('20) is a staff writer for The Echo. He has an immense passion for reading/writing about music and cinema. Daniel also has a strong interest...