A Grounded View of "High Fashion"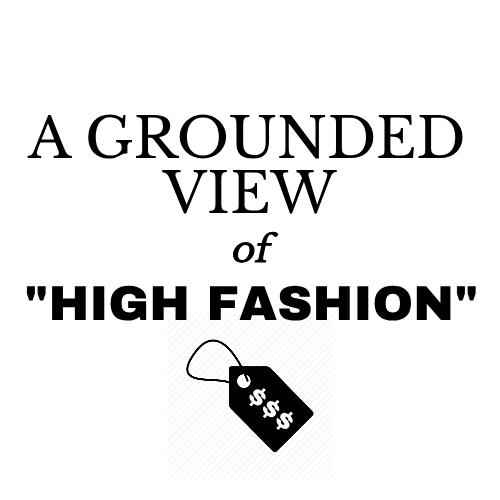 As high fashion hits the mainstream, it's hard to look away from the ridiculous spectacle. Logos of brands that were once exclusively displayed on handbags gifted from affluent businessmen to their wives are now plastered proudly on the sweaters and tees of fourth graders as a reward for their positive report cards. With exorbitant prices, tacky or simply impractical pieces, and people genuinely buying, I decided to take an unfiltered view at some particularly shocking pieces from high fashion.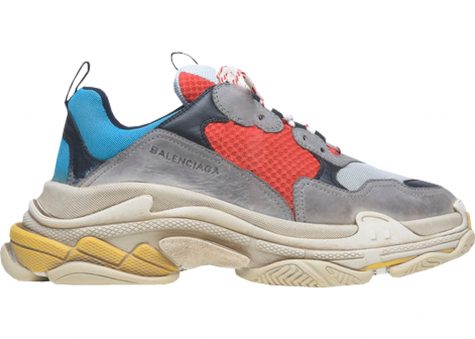 Balenciaga Triple S
The Triple S is Balenciaga's lazy attempt at the chunky sneakers or dad sneakers trend which has consumed the fashion sphere, for some strange reason. The shoe catapulted the brand into the recent spotlight. It looks like three pairs of clearance sneakers de-soled and stacked. With a color palette only describable as puke pastel with a hint of discarded crayon and a dash of trash can grey, these shoes are an atrocity. And at the sweet price of $950, you can steal these footwear disasters best described as orthopedic shoes for your orthopedic shoes.
Balenciaga Speed Trainer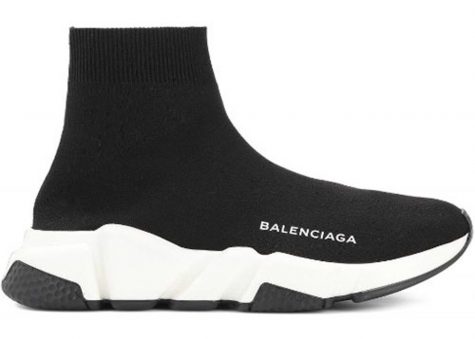 These shoes are often justified as being "kind of cool" even though they're essentially just socks and sandals fused into one mass-produced unit, but they retail for nearly $600.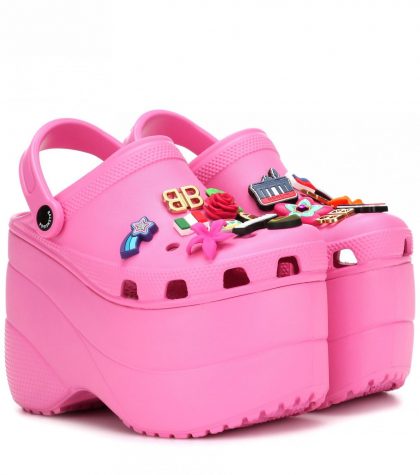 Balenciaga Platform Crocs
Do I even need to write anything here? They're $850 and sold out.
Vetements X DHL Tee
Since the average DHL courier driver makes at most $21.42 an hour, this $600 shirt beautifully captures what would be a DHL worker's 28-hour workday. The McDonald's color scheme synonymous with working for the minimum wage makes this piece a must-have.
Vetements X SWEAR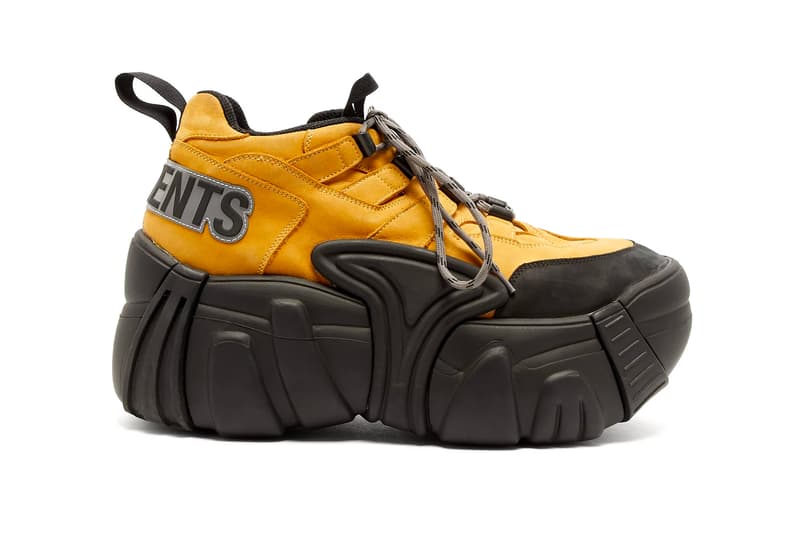 Vetements proves, yet again, its status within fashion as that one friend who just takes the joke wayyyy too far.
Supreme Clay Brick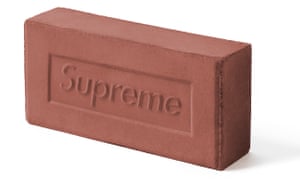 Yeah, a brick. This item is currently reselling in the $100's and flawlessly channels the couple-of-friends-who-got-drunk-and-thought-hey-how-stupid-can-we-make-consumers-look aesthetic. Not to mention, the brand's iconic logo was blatantly ripped off Barbara Kruger's propaganda art. It sold out instantly.
Givenchy Judas Print Tee
Basically Christian rock. $330 and sold out.
Margiela Destroyed High-Top Sneakers
You know that feeling when you open a fresh pair of sneakers. You feel the smooth, clean surface and vow never to dirty them. Now imagine that, but, instead, you paid $1,425 for them to be ripped to shreds and stapled together. If they're going to get trashed anyway, just make the wise financial decision and pay for it in the first place.
Gucci SEGA Chunky Jewels Sneaker
The alternate universe where Thanos decided to trade his glove for a pair of dystopian hiking boots. $1,100 for a mix of your grandpa's mud room and grandma's jewelry box? No thanks.
Ellery Metallic Dress
For a wedding with the theme "Conspiracy Theorist Chic." $3,500's a steal.
Off White Leather Knee Boots
Virgil Abloh's brainchild Off White, iconic for its parallel lines and quoted phrases, has spawned hoards of walking traffic lines, and I'll admit it's kind of cool. But this is too far. For $2,290 you can be a shameless Captain Obvious with a compulsive spending problem.
Bape x Isetan Shark Hoodie
Bape, or a Bathing Ape, love it or hate it, has catapulted Japanese fashion into the mainstream. With its ubiquitous ape camo and endless list of collaborations, it divides the fashion masses. Its most famous item is by far its shark zip-up hoodies, which sell in the $500-$600s. I'm pretty neutral about Bape as a whole, but come on. This collaboration with Japanese department store Isetan will make you look like a dairy cow with a SoundCloud account. Moo money, moo problems.