The Life and Legacy of George H.W. Bush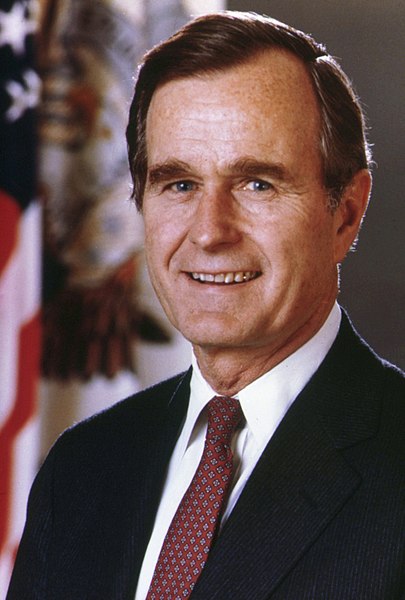 On November 30, George H.W. Bush, the 41st president of the United States, died at the age of 94 in his home in Houston, Texas. He had led the United States through a turbulent period in world affairs and was a resolute force in world affairs for decades. His death came less than eight months after the death of his wife, Barbara Bush.
Born in Milton, Massachusetts on June 12, 1924, George Herbert Walker Bush was the second of five children of Prescott Bush and the former Dorothy Walker. He was educated at Phillips Andover Academy before joining the U.S. Navy, where he would become one of the youngest pilots during World War II. After leaving the Navy, Mr. Bush attended Yale University and graduated with a degree in economics. Soon after, he moved with his young family to Texas, where he began to work in the oil business.
His political career began when he relocated to Houston, Texas, where he became chairman of the Harrison County Republican Party. In 1966, he served two terms in the U.S. House of Representatives from Houston's Seventh District, after selling his interest in his oil company. After losing an election for a U.S. Senate seat in 1970 to Democrat Lloyd Bentsen, President Richard Nixon appointed him as U.S. ambassador to the United Nations. He went on to hold a number of high-profile positions under the administrations of Nixon and Gerald Ford, including chairman of the Republican National Committee, U.S. envoy to China, and director of Central Intelligence.
In the 1980 presidential primaries, Bush ran as a moderate candidate with years of experience but was quickly overwhelmed by Ronald Reagan, the former governor of California. Reagan asked Mr. Bush to be his vice president to help attract moderates and bring foreign policy experience to the ticket, and the Reagan-Bush ticket won in both 1980 and 1984. Although he was never fully accepted into Reagan's inner circle, Bush became good friends with Reagan.
In the 1988 presidential election, Bush's candidacy offered a continuation of Reagan years. However, he established some distance from Reagan by promising a "kinder, gentler nation," to which Reagan's wife, Nancy, supposedly bristled. His Democratic opponent was Massachusetts governor Michael S. Dukakis, who captured his party's nomination on the strength of technology-driven economic growth. Bush's campaign turned Dukakis into an object of scorn by raising questions about his competence, patriotism, environmental and fiscal records, and, most damaging, his attitude towards criminals. Mr. Bush won the election with 53 percent of the vote, carrying 40 states and receiving 426 electoral votes. He was the first president since Martin Van Buren to move directly from the vice-presidency to the presidency through his own election.
George H.W. Bush was sworn in as President on January 20, 1989, and helped the United States navigate the end of the Cold War and a new era in U.S. Soviet relations with a strong team of foreign policy advisors. He also led an international coalition of countries which successfully forced Iraq to withdraw from Kuwait in the Persian Gulf War. Despite these successes, he lost reelection to Bill Clinton in the 1992 election from failing to shake off his image as the patrician oblivious to the economic distress of ordinary Americans. However, with time, his presidency has come to be defined by his strong and wise foreign policy decisions.
In addition to his sons George and Jeb, Mr. Bush is survived by two other sons, Neil and Marvin; his daughter, Dorothy; 17 grandchildren; and 8 great-grandchildren. He had survived his wife, Barbara, and his daughter, Robin. He will be buried alongside them at his presidential library in College Station, Texas.
About the Writer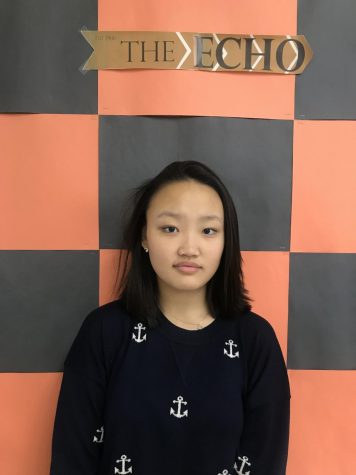 Seren Park, Co-Editor-in-Chief
Seren Park ('21), Co-Editor-in-Chief, enjoys spending her free time reading YA fantasy novels and watching Netflix shows. She tends to write pieces focused...