Surprising Results from the World Rapid Chess Championship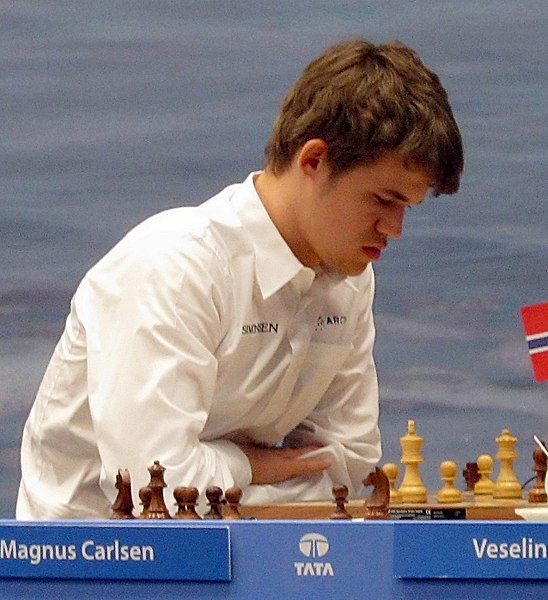 Chess is easy to learn but difficult to excel at. For Magnus Carlsen, the current World Champion of chess, finding a challenging opponent is nearly impossible. Carlsen dominates in most of the matches he competes in, having few losses in his game records. With the end of the World Rapid Championship, Carlsen's title still holds true for Blitz, but surprising outcomes of the tournament have left Carlsen in fifth place for Rapid.
The World Rapid and World Blitz Tournaments are chess tournaments that challenge the top grandmasters in a game of speed chess. Each player is timed five minutes for blitz and fifteen minutes for rapid. The same concepts of chess apply in these games, except the players are timed.
Magnus Carlsen was the World Champion for both Blitz and Rapid up until December 26th, when the annual World Rapid Championship was held in St. Petersburg, Russia. The competitors consisted of grandmasters, and separate tournaments were held for both men and women. Carlsen had a rough start to the rapid tournament, losing both of his first two games to lower ranked players from Ukraine and Uzbekistan. Carlsen described his performance as "playing like a cow" and that it was one of the worst games he's played. This is unexpected from Carlsen, a player who dominated in the previous rapid tournament in November. Despite these losses, Carlsen went on to be undefeated for the rest of the rapid games, placing fifth overall. Twenty-two-year-old Dannill Dubov, a Russian chess player, placed gold for rapid. In the women's World Rapid Championship, Ju Wenju from China placed first. 
Despite these surprising results, Carlsen was able to prove his dominance in the blitz tournament, placing first overall. Jan-Krzysztof Duda, a Polish chess player, placed second, and Hikaru Nakamura—one of the best speed chess players in the world—placed third in both rapid and blitz for the U.S team. Another notable player who competed in the tournament was Alireza Firouzja, a 15-year-old Iranian prodigy who placed fifth overall for blitz. Firouzja's creative skills have grabbed the attention of media across the world.
With the conclusion of another World Rapid tournament, Magnus Carlsen has won another title for blitz. However, this time Carlsen's struggle with time in rapids has left him in fifth place. These results are surprising, and they have left spectators on the edge of their seats.
Blitz Results
Carlsen Magnus (Norway)

Duda Jan-Krzyszto (Poland)

Nakamura Hikaru (United States of America)

Aronian Levon (Armenia)

Svidler Peter (Russia)

Nepomniachtchi Ian (Russia)

Karjakin Sergey (Russia)

Andreikin Dmitry (Russia)

Artemiev Vladislav (Russia)

Giri Anish (Netherlands)
Rapid Results
Dubov Daniil (Russia)

Mamedyarov Shakhriyar (Azerbaijan)

Nakamura Hikaru ( United States of America)

Artemiev Vladislav (Russia)

Carlsen Magnus (Norway)

Firouzja Alireza (Iran)

Yu Yangyi (China)

Giri Anish (Netherlands)

Karjakin Sergey (Russia)

Petrosian Tigran L. (Armenia)